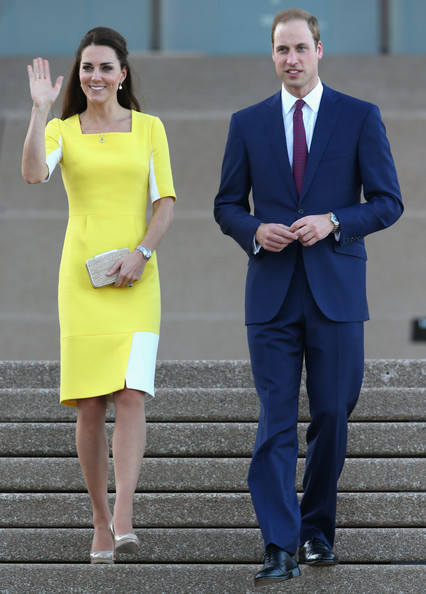 The Duke and Duchess of Cambridge and little Prince George bid farewell to New Zealand as they have officially touched down in Sydney, Australia ready for new adventures.
The young royals were welcomed by Australian Prime Minister Tony Abbott – and a host of adoring well-wishers, naturally – before heading to the famous Opera House and then attending a welcome reception.
Kate Middleton made yet another gorgeous and well-informed sartorial decision, choosing to wear a beautiful dress by Roksanda Ilincic in yellow – one of the country's national colours, no less!
We love the dress, but it's being reported that Prince William told Kate she looked "like a banana" in it. Cheeky; you joker, Wills!
We can't wait to see what Kate wears next – stay tuned and keep your eyes banana peeled! Sorry!
[Marie Claire]