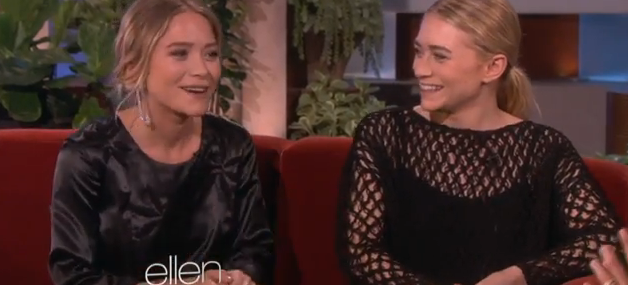 Mary-Kate and Ashley Olsen made a very rare talk show appearance the other day, as they headed to The Ellen Show to discuss all things fragrance.
We told you at the end of last year that the actors cum designers would be releasing not one but two fragrances under their Elizabeth and James line, and would be targeting them both towards their older fans as opposed to teens and young adults.
Mary-Kate and Ashley discuss their joint fragrances Nirvana Black and Nirvana White with Ellen – similar scents with a few subtle yet distinctive differences – which epitomise their brand and the twins themselves perfectly.
They also have a bit of fun in their interview too, playing a twin version of Mr and Mrs… not to be missed! Watch the video below for a bit of light-hearted fun this Monday morning.