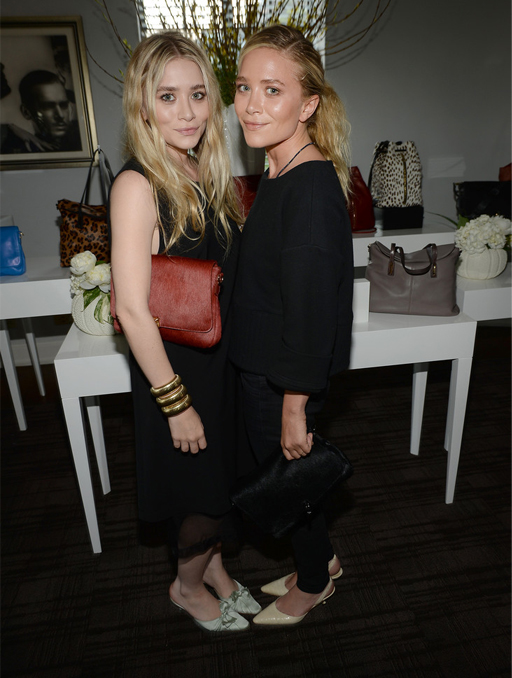 Mary-Kate and Ashley Olsen will be releasing not one, but two fragrances at the beginning of next year – but unlike their previous scents that have been aimed at their younger fans, they will cater to an adult audience. Finally!
The Olsen twins will be releasing Elizabeth and James Nirvana Black and Nirvana White, and the fragrances will be coming exclusively to Sephora in January.
"Our brand is based on duality and this seemed the perfect way for us to explore that with a new customer at Sephora," Mary-Kate Olsen explained. "We've been through this process in some ways before, but never to the extent of the process we ended up going through for this.
"I'm more into oils, and that's actually why it took so long to develop the fragrance. We didn't want to just do another perfume. We wanted it to be able to sit on your skin like an oil, and to wear like an oil and to have that intimacy of how it becomes a part of you."
Sounds seductive! The twins have reportedly been working on the fragrances for over two years, so we have every faith that the finished products will smell gorgeous. If only they were released a month earlier… it would sure make Christmas shopping easier!
[Coco Perez]