Last Updated on 2nd May 2014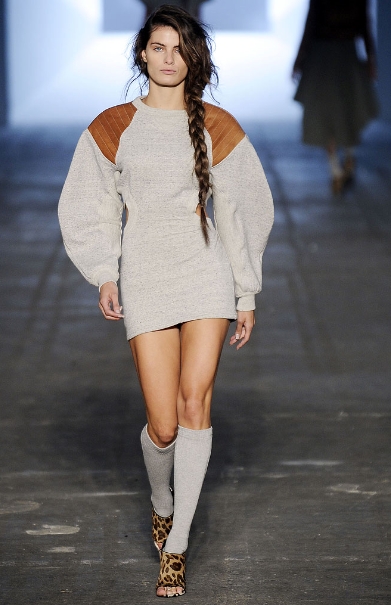 Summer isn't all matching bikinis, ice cream and frolicking on the beach without a care in the world. There are some down sides to summer too – especially when it comes to fashion!
A survey has been conducted by Swimwear365 to find out what we Brits think the biggest summer fashion faux pas are, and you won't be surprised to learn that socks and sandals, sunburns, and high heels on a sandy beach have all featured on the list. Women getting excited by the warm weather and revealing too much flesh is another thing that annoyed a lot of Brits taking part in the survey…
"The UK is used to having bad weather, so it's understandable we want to make the most of the good weather when we do get it," said Helen Boyle, fashion stylist of Swimwear365.  "So summer time is an excuse for many Brits to strip off and expose as much flesh as possible.
"Many adults find it hard to dress for their body shape which can unfortunately lead to errors such as tight swimwear or muffin tops. Both of which can be avoided by buying the correct shape, style and size for your figure. So by avoiding fashion disasters on the beach, you can look back on the summer without cringing."
Are you guilty of committing any of these crimes to fashion? Do you agree with Helen and the Brits who took part in the survey? Here are the top 20 summer fashion faux pas:
1. Socks and sandals
2. Streaky fake tan
3. Swimwear that's too small
4. Beer belly
5. Union jack shorts
6. Thongs
7. Dodgy tan lines
8. Heavy make-up on the beach
9. Skirt tucked in to knickers
10. Peeling sunburn
11. Sunburn
12. Muffin tops
13. Panda eyes
14. Saggy swimsuit
15. Heels with a bikini
16. Skimpy swimming trunks
17. A cap worn back to front
18. See through cover-ups or swimwear
19. Tattoos on legs
20. Swimwear sitting too low on the waist
Which one gets your number one spot? We think it's a tie between number three and number 10 for us – how about you?