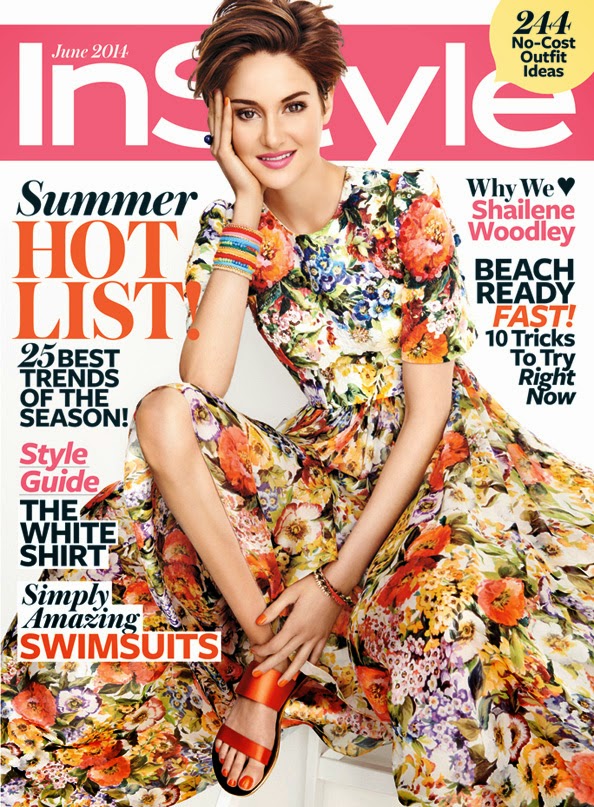 Perhaps the most literal interpretation of a summer mag comes from InStyle US and its latest issue…
Shailene Woodley can be found posing up a storm on InStyle US's June issue, surrounded by a fabric sea of flowers courtesy of her floor-sweeping Dolce and Gabbana dress. Probably very difficult to walk a red carpet in, but utter perfection for the front cover of a leading fashion glossy.
The 22 year old actress looks fresh, feminine and totally fabulous on her cover and accompanying editorial shoot, and also opens up about some pretty interesting topics, including dating, her new film role, and the pros and cons of losing weight…
"I'm in a place where I feel healthier than I've ever been, and my body is exactly where it wants to be," she told the mag. " I feel like I'm a woman. My boobs shrank. No one tells you that when you lose weight. No bra, no problem."
What a great silver lining! Shailene definitely strikes us a glass half full kind of girl!
You can read the rest of the interview when InStyle US June hits newsstands on May 16th. Not long to go!