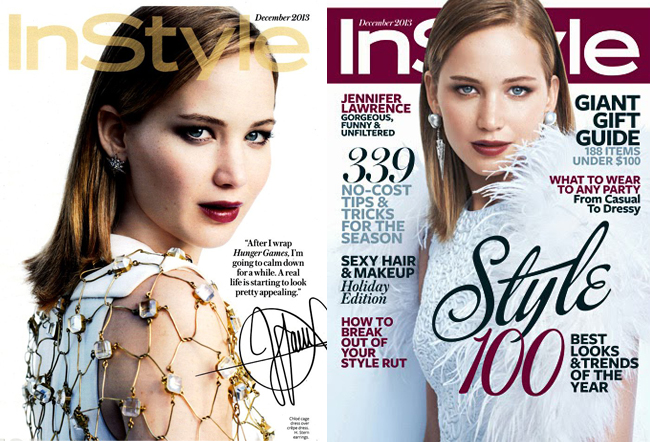 She may have secured the all-important September issue of the fashion Bible, but her reign on the fashion glossy covers is far from over.
Yep Jennifer Lawrence is on yet another magazine cover, this time gracing the front of the InStyle US December issue – her piercing blue eyes completely mesmerising us in the process!
The Oscar-winning actress rocks a number of fab designer threads in the editorial, from Valentino to Alexander McQueen to name just a few, and talks to InStyle about her workout regime, growing up with her two older brothers, and her infamous Oscars-trip…
"I fell because the fabric of my dress got stuck under my foot," she said. "I can't walk up stairs, ever. In fact, I tripped walking up some stairs just yesterday, and my publicist was cracking up."
Aww – well she was a good sport about it when she went to collect her Best Actress Oscar. In fact we fell in love with her even more because of it!
You can read the rest of the interview in the December issue of InStyle, which hits newsstands on November 15th.