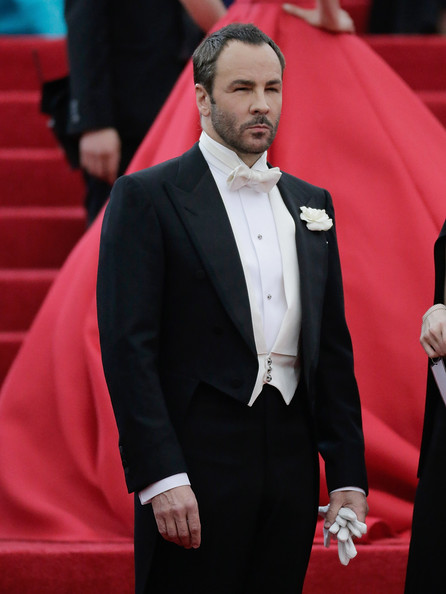 Basically, Tom Ford doesn't care what you or the fashion glossies say about him – as long as Rihanna looks good in his designs and shares a cheeky Tweet or Instagram pic, he's a happy man.
"This probably won't go down well, but customers don't care any more about reviews or hard-copy publications," the designer said. "They care what picture Rihanna just Instagrammed while she's naked in bed, what new shoes she has on, how she's talking about them. That's what they respond to."
"It doesn't mean I don't care about reviews, but today a lot of people who are reviewing are bloggers. Everyone has a voice now, so the person with the loudest voice is the one people listen to."
He seems to have changed his tune and done a whole 180 on his social media view; remember a few years ago he banned pictures and social media from his shows as he didn't want people to see his collection before it hit the shops?
Where do you guys stand; do you think Tom Ford has a point?