Last Updated on 2nd June 2014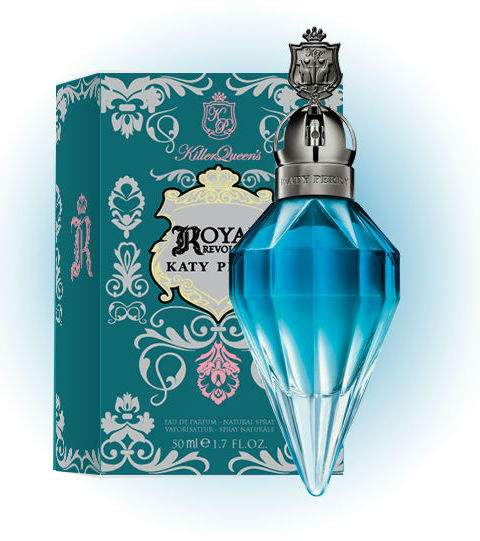 Evert since she kissed a girl and liked it – and told us about it – Katy Perry has been a bit of a rebel. Which is why her new fragrance, entitled Royal Revolution, is all about embracing your rebellious side!
Katy Perry's new fragrance is the third installment of her Killer Queen perfume range, and is "about female empowerment and breaking the rules". At least according to Marsha Brooks, the global marketing vice president of Coty Beauty Fragrances – the people in charge of her last two perfumes.
Until technology develops and enables us to sniff perfumes from the computer screen we will do our best to tell you what the scent smells like. It reportedly has top notes of pink freesia and pomegranate, while the heart comprises of sandalwood, orange flower and jasmine petals, while skin musk, vanilla orchid and blackthorn provide the finishing touches.
Sounds rebelliously delicious if you ask us. We can't wait to try it!