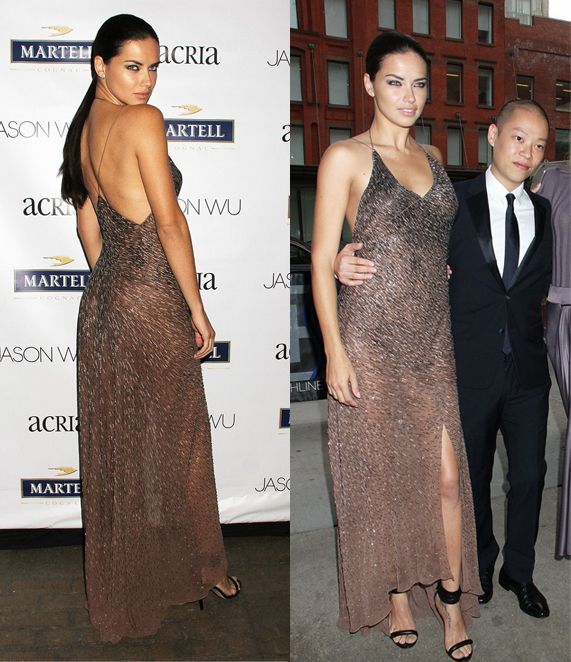 While most of the globe's men folk had their attention on Brazil's football team in the opening World Cup game last night, we had our eyes on one of its hottest supermodels instead.
Brazilian supermodel and Victoria's Secret Angel Adriana Lima looked breathtaking on the red carpet, as usual, as she attended the 2014 Young Friends Of ACRIA Summer Soiree held in New York.
Adriana opted to wear a sexy gown from the Jason Wu spring/summer 2014 collection for the occasion, which came complete with a super-sexy thigh high slit and more shimmering beads than you can shake a stick at. The slit was perfect for letting her toned and tanned leg poke out, and her up-do and lack of accessories ensured that no focus was taken away from the dress.
One of our favourite Adriana looks of the year we think, and that's a pretty bold statement as we always think she looks phenomenal. Are you a fan?