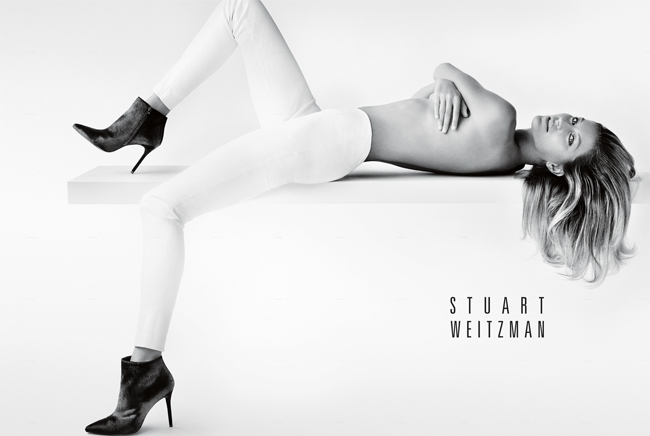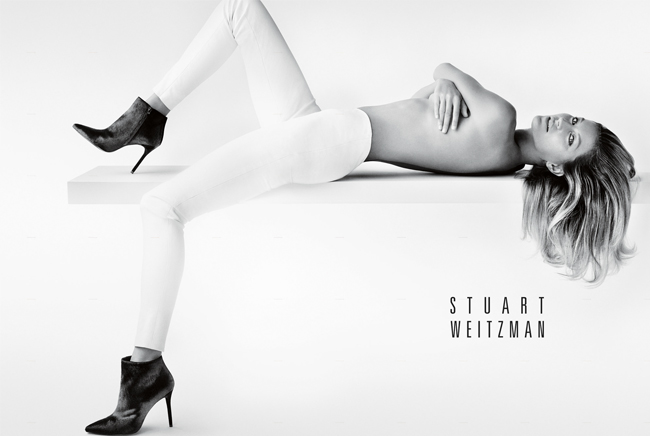 Is it just us, or is Gisele Bundchen everywhere at the moment?
We know that as the highest paid supermodel in the world we are bound to see her flawless face and body crop up everywhere, but we think we are seeing more of her than usual these days. Not that that's a bad thing of course; it could never be a bad thing. And to prove it, we're going to show you her brand spanking new ad campaign for Stuart Weitzman.
Yep, Kate Moss and her long stems have been replaced by Gisele Bundchen (click here to see what a cracking job our Kate did though) and akin to Kate, has made us lust after the very dreamy Stuart Weitzman footwear. We wouldn't mind her legs either, but that's a different matter altogether.
"With her lithe physique, bronzed skin and tousled golden locks, Gisele personifies the confidence, empowerment, beauty and ease women feel the moment they slip into their Stuart Weitzman shoes," the designer said of the Brazilian beauty.
Gisele was shot by the one and only Mario Testino, and is ensuring that all attention remains on the shoes by removing anything that might prove a distraction. I.e. clothes. What do you think of the ad campaign? Is she a good replacement?