Last Updated on 24th June 2014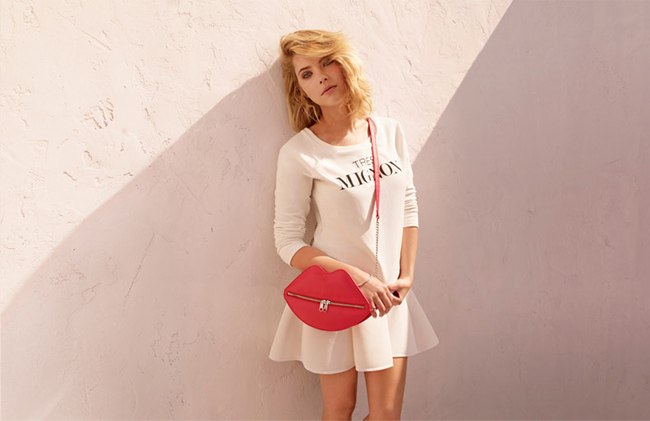 Ashley Benson has only gone and landed a major fashion campaign!
Yep, the Pretty Little Liars actress is the face of the H&M Divided Line – and what a cracking job she has done, too!
"I'm so excited to tell you that I'm the face of HM Divided this summer," she Tweeted to all of her fans. "Stay tuned for more news and a BIG @HMcompetition!"
Competition, eh? We certainly will be staying tuned! We know that Ashley Benson is capable of doing sexy (we've seen Spring Breakers which pretty much consisted of her, Vanessa Hudgens and Selena Gomez stripping off for the camera) but it's nice to see her feminine and cute side in these ad campaigns as well.
If the ad campaign image we see above is anything to go by, it looks like the H&M Divided Line comprises of cute crew neck jumpers, flared miniskirts, and Lulu Guinness inspired lip print handbags. What's not to love?