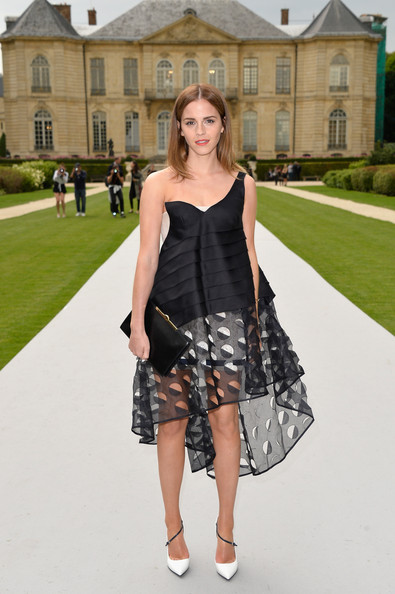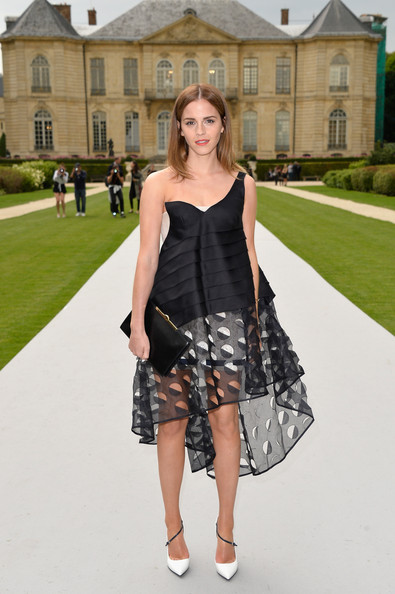 With every great fashion week – be it autumn/winter, spring/summer or the highly anticipated Haute Couture – comes a great front row. And the Christian Dior FROW was full to the brim with ultra-stylish A-listers (we wouldn't expect anything less from one of the biggest French fashion Houses) including Miss Emma Watson, who pretty much stole the show for us!
The former Harry Potter actress blew us away with her appearance on the front row, choosing to wear a wow-factor silk dress – from Dior, natch – which came with a rather interesting expanding silhouette. We think it would look quite unforgiving on a lot of other people – celebs and us regular folk – but Emma totally makes it work for her. We wouldn't question it if someone told us the dress was made especially for her.
The rest of the look was utter perfection too; Emma's hair was brushed across her shoulders very naturally, and her make up was flawless, as expected.
Why Emma Watson isn't a Christian Dior ambassadress a' la Jennifer Lawrence and Marion Cotillard is beyond us. We're thinking of starting a petition to rectify this soon; who's with us?