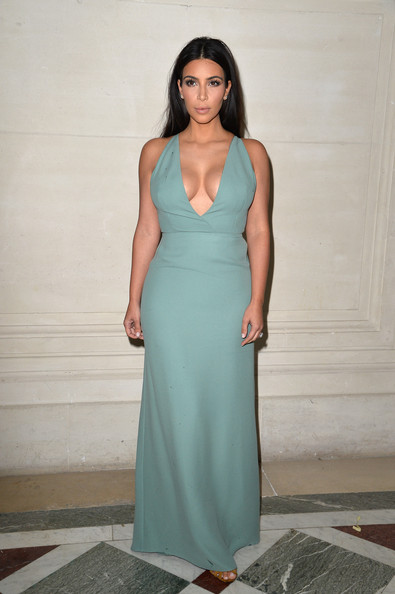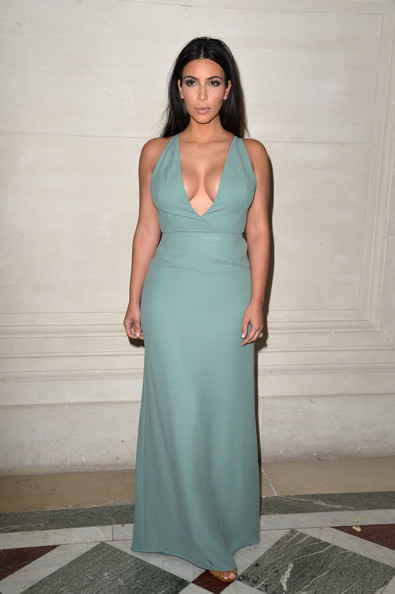 Couture Fashion Week in Paris is still going strong, with no shortage of star-studded front rows.
The Valentino Haute Couture autumn/winter 2014 show was no exception, as it boasted a super A-list front row with the likes of newlywed Olivia Palermo (who definitely had that wedded bliss glow about her), Emma Watson, and Kim Kardashian all in attendance.
Olivia and Emma were sartorial perfection – we wouldn't expect anything less from the style mavens – but it was Kim Kardashian who got most of our attention. Whether this was because it was her first sighting of the season and we were excited to see her, the gorgeous Valentino dress she chose to wear, or the two boulder-like things sticking out of it – or a combination of all three – remains a mystery.
Although Kim has one of the most famous derrieres in the world (alongside Jennifer Lopez and Pippa Middleton) it was her front assets which were the focal point of the outfit this time round, thanks to the plunging neckline. Additionally, the dress hugged her curves perfectly, and the cololur complemented her skin tone and raven hair wonderfully.
We stand by the "if you've got it, flaunt it" mantra and don't think there's anything wrong with it…
Do you love Kim's look as much as we do, or should she have covered up?