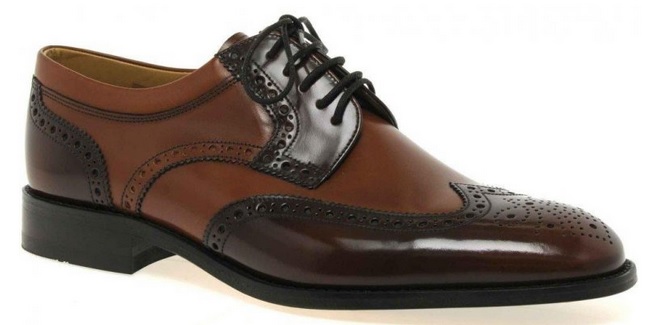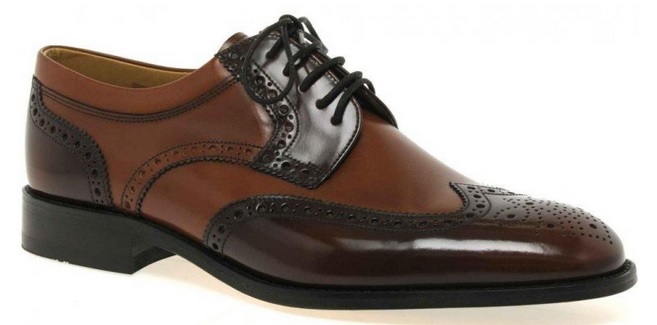 If the man in your life is still wearing branded sports t-shirts and ill-fitting jeans, it's time to get him out of his comfort zone. 2014 is the year of the gentleman: it's all about sharp-cut blazers, suave shirts and tailored trousers. If this is news to him, it's time he updated his wardrobe and refreshed his style (with your help of course)…
Of course, it's vital that he accompanies his suit with the right footwear. Get him to ditch the trainers and sports shoes; it's all about the elegant brogue. Timeless in design, we've put together this handy guide that will help you choose a brogue for work and play.
In the office
When dressing for the office, it's imperative that he exudes professionalism and sophistication at all times. As a result, he should opt for a subtle-coloured, traditional brogue for maximum style points.
There are plenty of options in the range of Loake brogues from Charles Clinkard. Our particular favourites are the Loake Pangbourne men's lace-up formal shoes, pictured below. Crafted from exquisite complementary tonal leathers, the shoes boast incredible craftsmanship with superior cutwork adding interest to the shoe's classic shape. Support is delivered through the cushioned insoles and sturdy block heel, allowing you to look and feel the part.
Out with friends
When out with friends, he'll require a less formal brogue. Take a look at these tan suede brogues from Topman. In contrast to the Loake Pangbourne offering, the muted shine and colour of these shoes is perfect for everyday wear. Team with a pair of casual trousers or chinos for an off-duty look that remains gentlemanly.