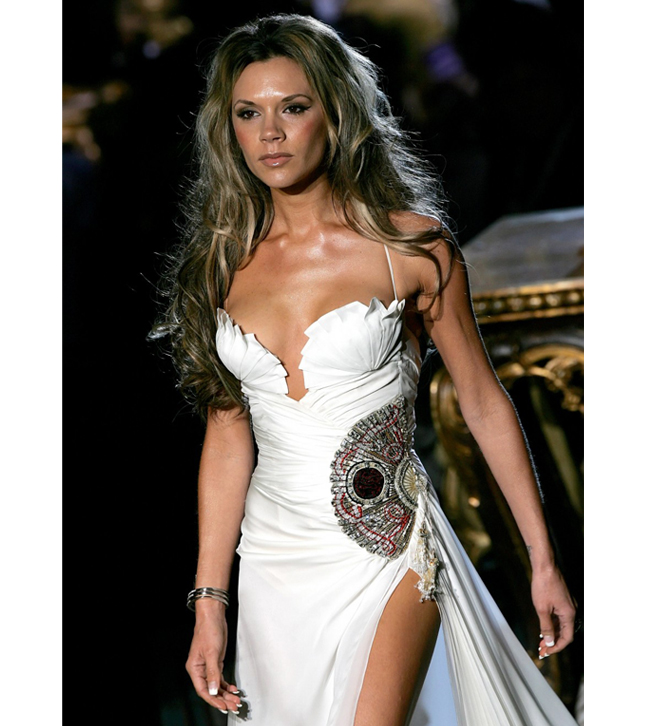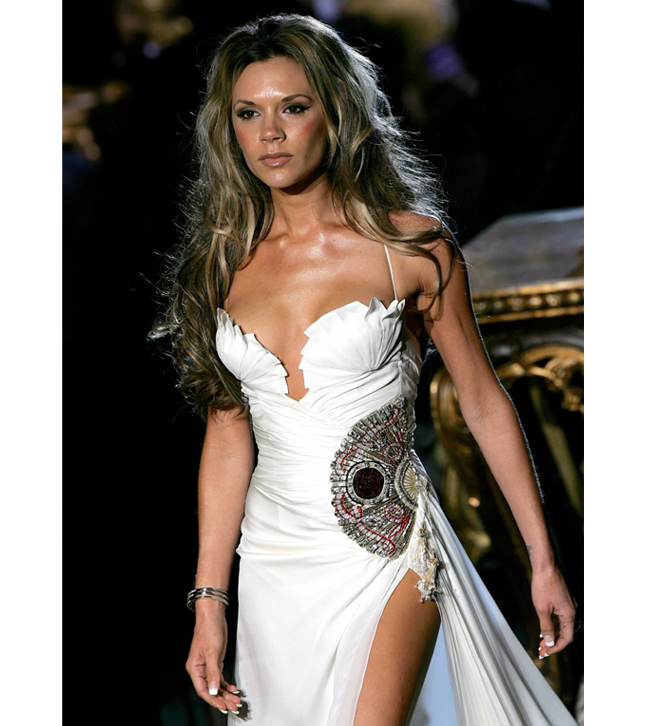 Victoria Beckham is selling her wardrobe. We repeat, Victoria Beckham is selling pieces from her wardrobe!
Yep, she of the seemingly never-ending flawless wardrobe is selling 600 pieces from it (one of which we really hope is the dress in the pic above) all in the name of charity.
The 600 piece collection was valued by Christies, and will go on sale exclusively at The Outnet with all of the proceeds going to mothers2mothers – a charity which helps eliminate the transmission of HIV between mothers and unborn children
"I laughed a lot when we were going through my wardrobe as the pieces hold so many happy memories for me, David and the children," VB said. "A lot of the clothes have been specially designed for me by the most talented designers and I've loved wearing them, however I now feel it's someone else's turn to enjoy them.
"We approached The Outnet as they have an incredible global reputation and are the perfect partner for us to build awareness and raise as much money as possible for Mothers2mothers."
We're so excited we don't know how we've been able to type this! The pieces will go on sale from August 20th to the 25th, although we highly doubt they will stick around for longer than a day. We'd suggest logging on early and hovering over the "refresh" button.