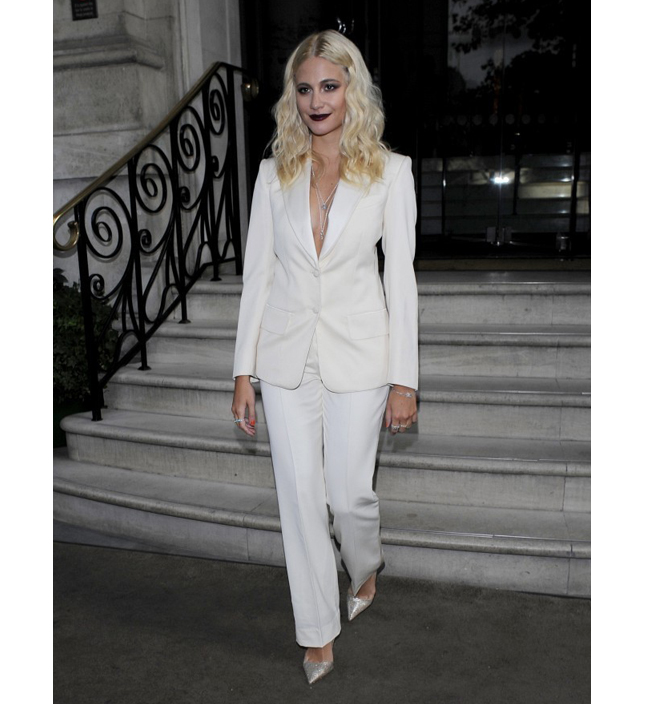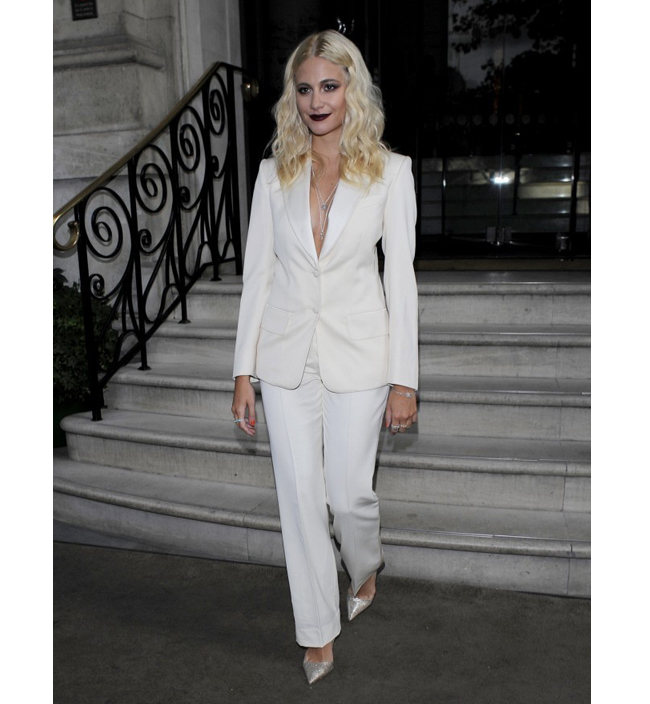 Looks like Pixie Lott is taking a leaf out of Angelina Jolie's book by embracing the Saint Laurent suit… but do you think she has pulled it off as well as the soon-to-be Mrs Brad Pitt?
We love how the singer took such a big sartorial risk while attending her very own album launch party at the Langham Hotel on Tuesday night, as we would have expected her to show off her perfectly tones pins in a typically short and somewhat girlie mini dress by one of her favourite designers.
We're glad she took the risk as we can't actually fault the Saint Laurent suit the chose to rock; plus we love how she played peek-a-boo with the jacket by not choosing to wear a top inside, thus adding to the risk and sex factor.
She gave her look some colour by way of some super sexy deep red lipstick, and made sure her look screamed "party girl" as opposed to "office girl" by opting for some wild, wavy tresses. We like!
More style risks please, Pixie!