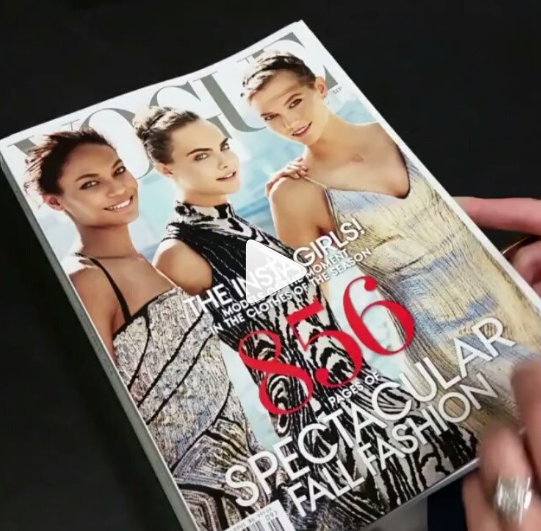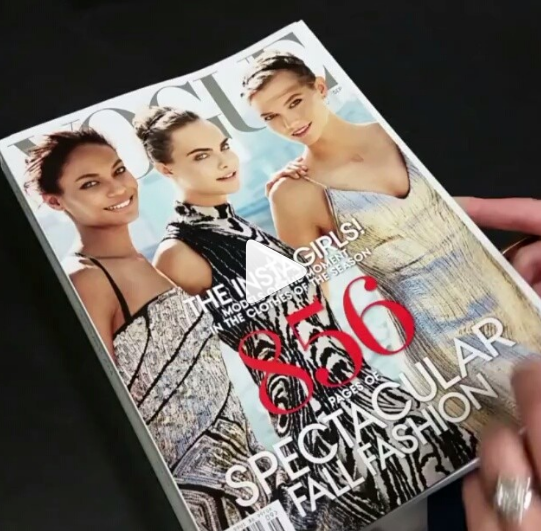 Anna Wintour and the rest of the American Vogue gang have really outdone themselves, as this year's gargantuan September issue features not one or even two, but three of the biggest young supermodels in the world!
And in case the title or indeed the pic above didn't give it away, those 'Insta-models' as the cover calls them, are Joan Smalls, Cara Delevingne and Karlie Kloss! (Don't forget that Cara also secured the British Vogue September issue too…)
Although Joan, Cara and Karlie are instantly recognisable and famous around the world – thus making them fall into the celebrity category – we're glad that the fashion Bible has chosen the supermodel as opposed to the famous actress or singer to front the biggest issue of the year. We can't wait to see what the pages of the magazine hold… you know, once we get past all the ads!
Do you love the cover as much as we do or should the magazine have done what it did last year and chosen an Oscar-winning actress?