Last Updated on 12th August 2013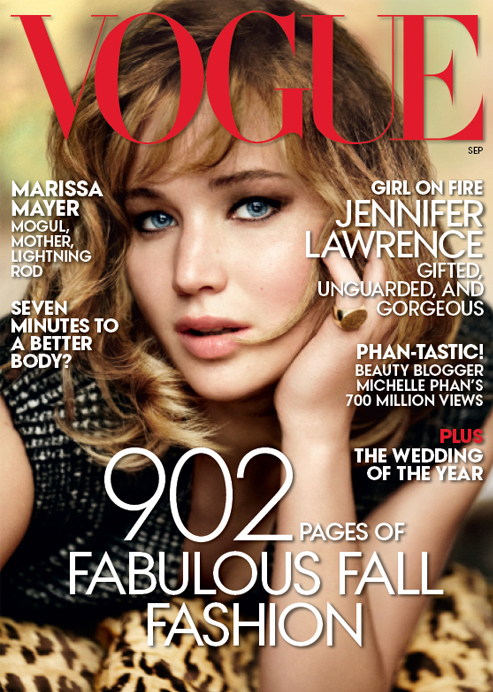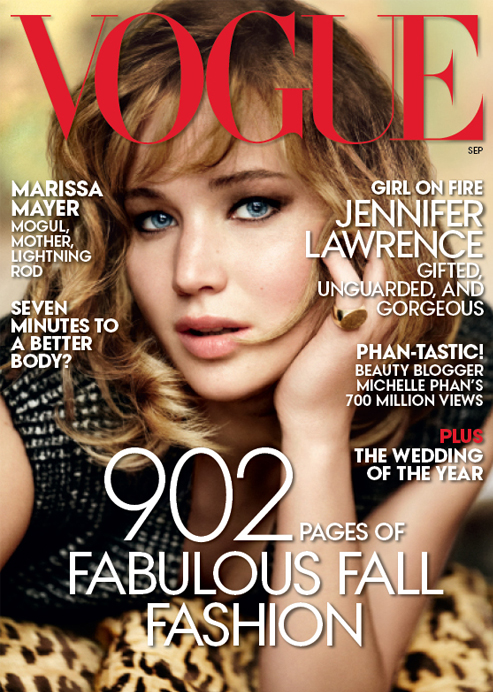 After much anticipation, Jennifer Lawrence's Vogue US September issue cover is finally here. And she's more beautiful than we could have ever imagined!
The radiant Oscar-winning actress was shot by Mario Testino, and can be seen wearing a Calvin Klein autumn/winter 2013 number on the cover. We love how the mag went for a beauty shot for the cover!
Calvin Klein isn't the only designer J-Law is wearing though – she is also rocking pieces from the likes of Dolce and Gabbana, Rochas, Ralph Lauren, Louis Vuitton and Prada in the image below. Quite possibly one of our favourite images in any magazine… ever!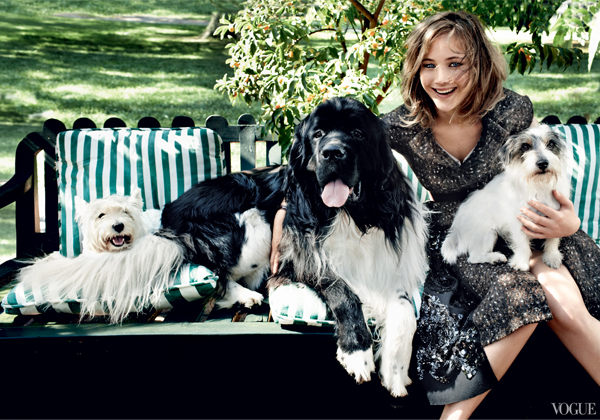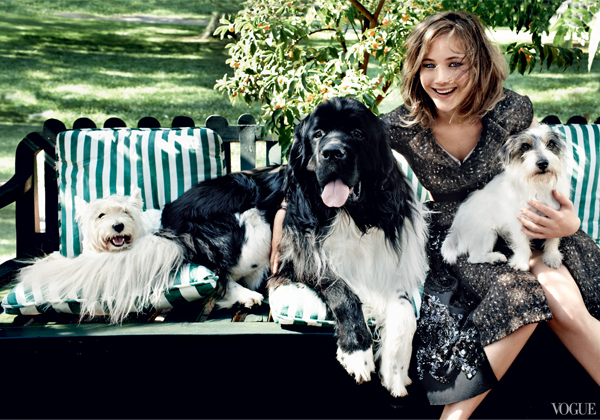 Jennifer's interview is just as funny and candid as you would expect – perhaps even more so – and we particularly liked what she had to say about the paparazzi…
"If I were just your average 23-year-old girl and I called the police to say that there were strange men sleeping on my lawn and following me to Starbucks, they would leap into action," she began. "But because I am a famous person, well, sorry, ma'am, there's nothing we can do. It makes no sense.
"I am just a normal girl and a human being, and I haven't been in this long enough to feel like this is my new normal. I'm not going to find peace with it."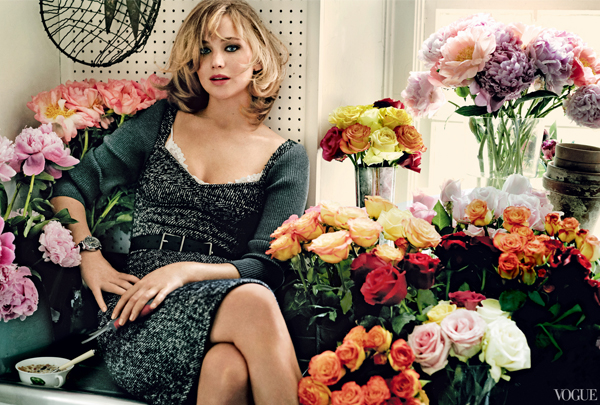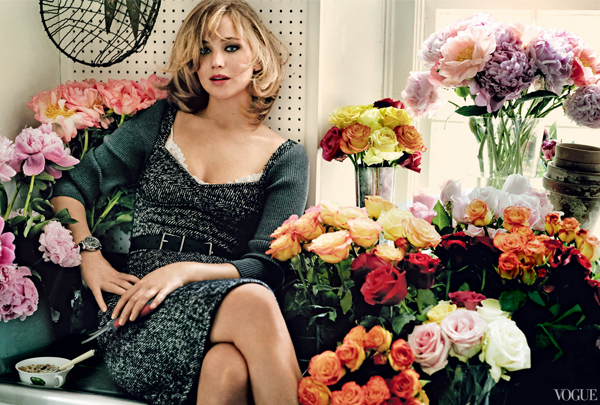 Feisty! You can read the rest of what Jen had to say in the Vogue US September 2013 issue which hits newsstands August 20th.