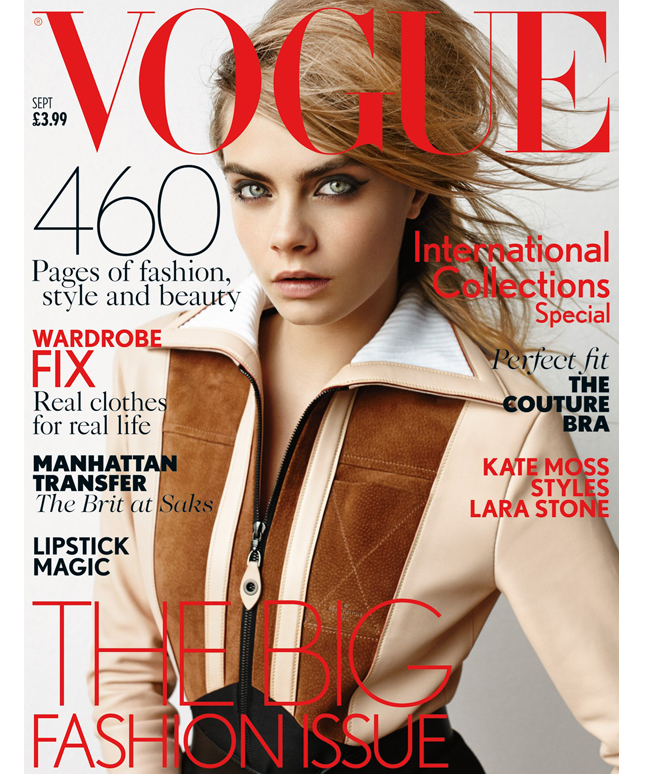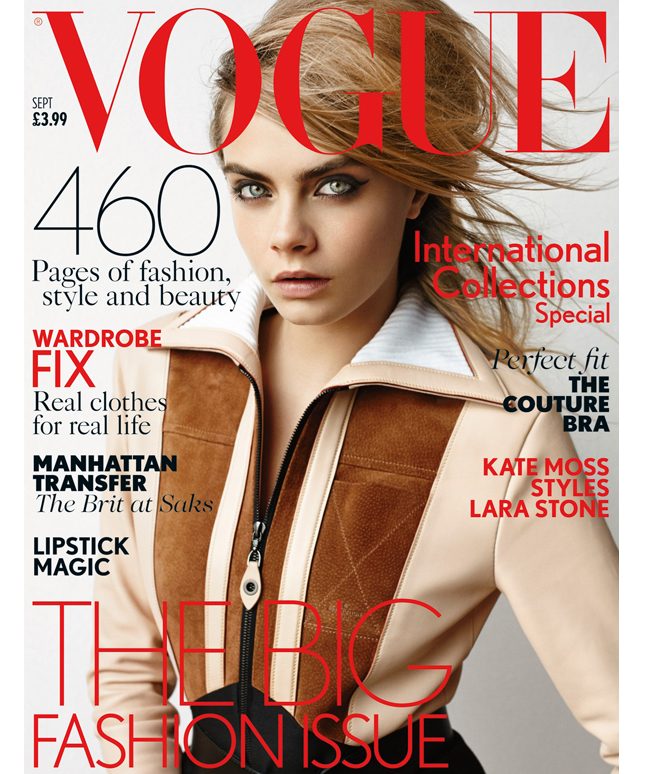 2014 might just be bigger than Cara Delevingne herself could have ever anticipated.
She's starring in more ad campaigns and appearing on more magazine front covers than you can shake a stick at, enhancing her acting career massively, partying with more celeb pals as well as looking after her new pet bunny rabbit Cecil, it's safe to say that this has been the British supermodel's biggest year yet.
And to prove it, she's only gone and landed the British Vogue September issue cover. Way to go, Cara!
Miss Delevingne was shot by the one and only Mario Testino – a Vogue favourite, don'tcha know – and is wearing a stunning Louis Vuitton piece on the cover. We have lots of stunning high fashion looks to look forward to in the editorial too, so make sure you're first in line when the fashion Bible goes on sale on Monday morning.
See you in the queue bright and early!