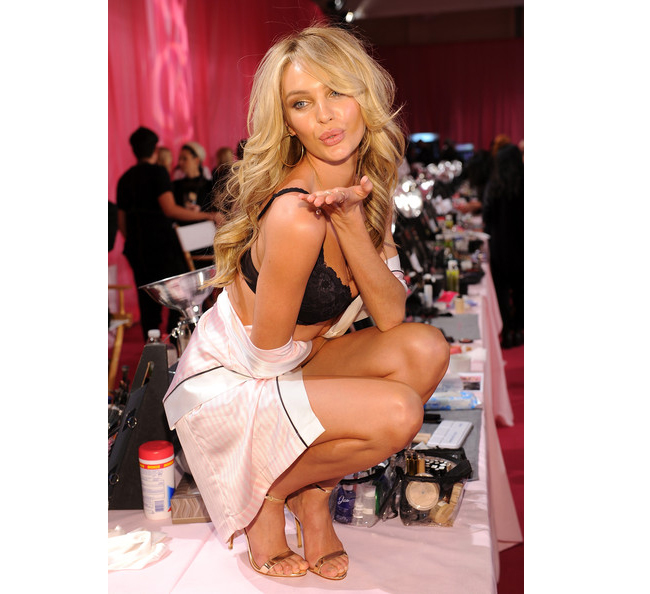 We told you several months ago that the annual Victoria's Secret Fashion Show was coming to London for the first time ever, leaving us very excited that we'd be able to welcome the Angels to our fine capital city and hopefully (if we were very lucky and well behaved) watch Candice Swanepoel and the gang strut their stuff in the flesh.
However, there seemed to be an easier way to guarantee a seat in the audience for the show, and that was to fork out an eye-watering £9,995 for a ticket from Cornucopia Events. Or £11,995 to be let into the star-studded after party. Pretty pricey… and also pretty inaccurate, as Victoria's Secret has denied that tickets are actually on sale to the public in this way…
"Victoria's Secret does not sell tickets to our invitation-only show and does not authorise any third-party agent to sell tickets on our behalf," said Sharen Jester Turney, president and CEO of Victoria's Secret. "The only way to obtain tickets is by special invitation or through charitable contributions to pre-approved non-profit organisations."
Interesting. We wonder what Cornucopia Events and other third parties 'selling' the tickets will have to say about this, or what people who have already bought tickets (if there are any) are going to do on the big day. We'll keep you posted as soon as we have more info.
[Glamour]