Last Updated on 28th August 2014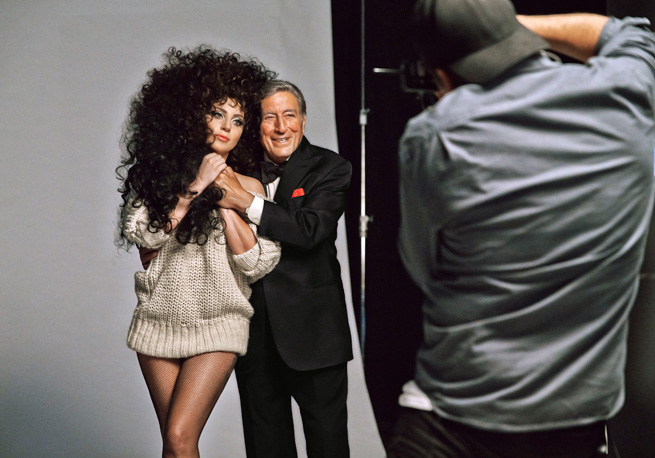 The stars of the H&M Christmas campaign have been announced – and we can reveal that they are none other than Lady Gaga and her current singing partner (and BFF, by the looks of it) Tony Bennett. We didn't see this coming, but boy are we excited!
28-year-old Gaga and 88-year-old Tony Bennett are currently working together on a jazz alum entitled Cheek to Cheek (named after the Fred Astaire and Ginger Rogers song from 1935) and will actually perform a track from their album in the H&M video campaign. This just keeps getting better and better!
H&M released the pic of the duo above to whet our appetites for the campaign, although we have to wait until the end of November to see the finished thing.
We love this idea and have every faith that it'll be a festive delight!