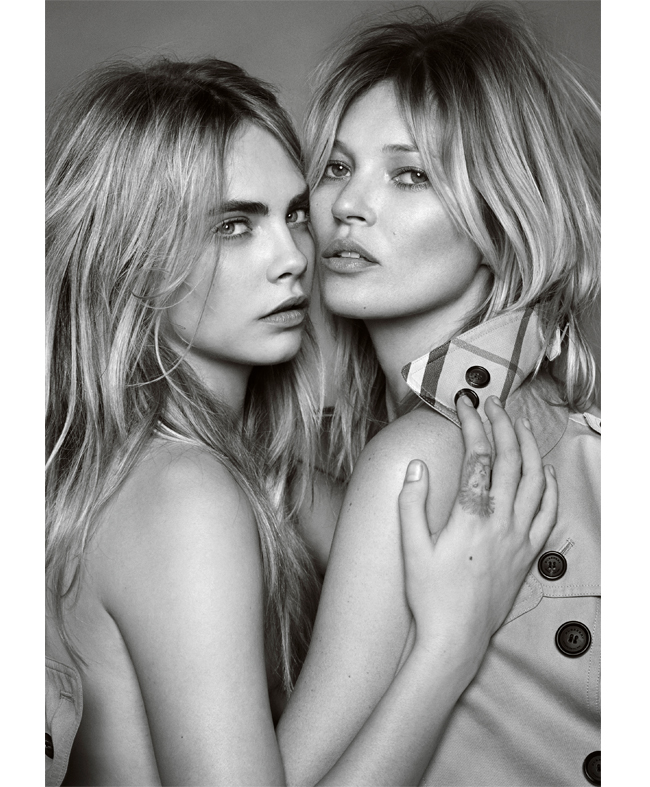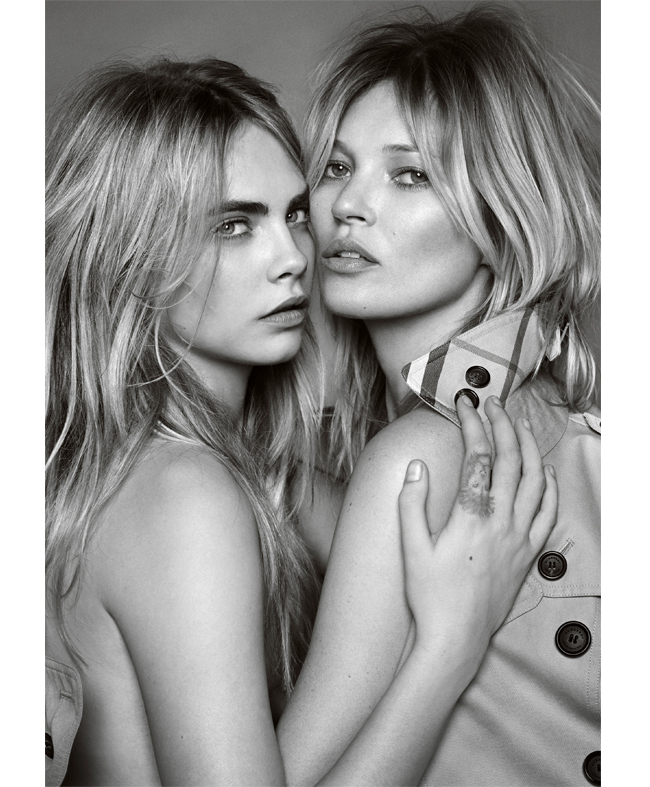 We showed you the teaser pic a few months ago, but now it's finally time to check out the brand spanking new ad campaign for Burberry's new fragrance My Burberry – starring the iconic Kate Moss and Cara Delevingne!
"Kate has such a presence and she has a great sense of humor and style," Cara said of her co-star. "We had met a few times before we worked on the My Burberry shoot together so I knew we would have fun together and that the pictures would be great. I've always admired Kate."
This is the first time that Kate and Cara – both iconic British supermodels – have posed together for an ad campaign, so this is a pretty special moment for so many reasons. Mario Testino had the honour of shooting the girls, who are both wearing Burberry's Heritage trench coats. What else?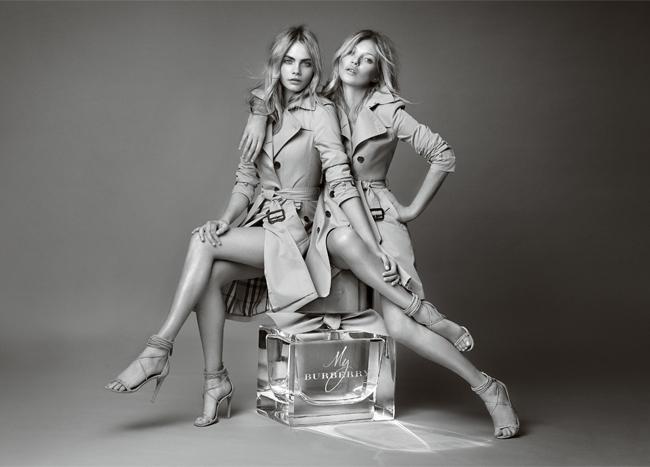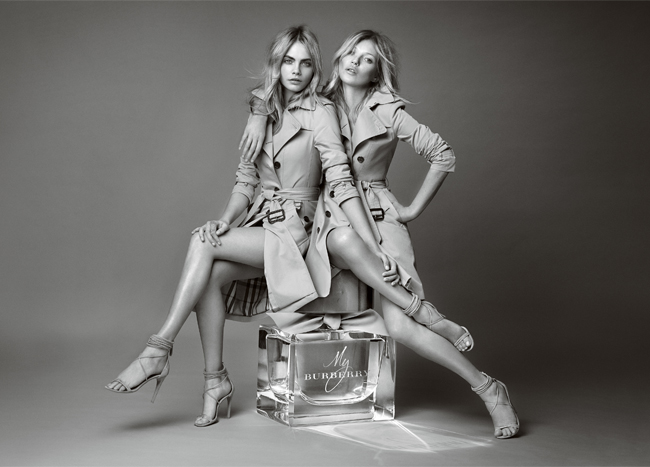 And speaking of special, Burberry's new fragrance is exactly that.
"My Burberry is the true embodiment of our brand, in scent, in design and in attitude," said Burberry CEO Christopher Bailey. "A fragrance that takes its lead from the iconic Burberry trench has to be outstanding in every way."
The "My Burberry" name apparently came from the way in which proud owners refer to their Burberry trench coats, but it also might have something to do with the interaction of the perfume and campaign. The brand is getting more personal than ever, allowing shoppers to customise their very own My Burberry fragrance bottle, as well as the ending of the TV advert with their own initials. Pretty mind-blowing!
As for the scent itself, it was "inspired by a London garden after the rain" which is pretty much one of the nicest, distinctive smells of Britain.
Don't forget to watch the video campaign below – it's a great way to spend 30 seconds on a Tuesday morning. Truly magical!
http://youtu.be/u1OwrDmO8mY