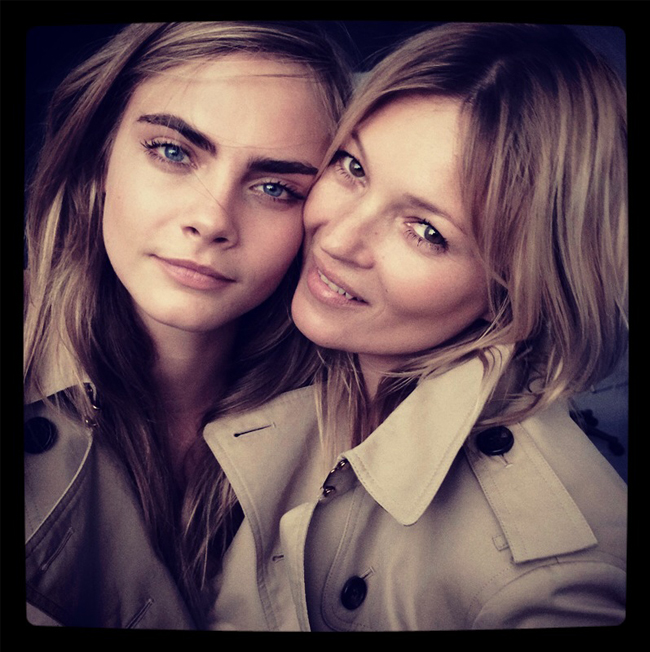 The legendary supermodel that is Kate Moss and the girl who is well on target to be the new Mossy, Miss Cara Delevingne, are joining forces all in the name of quintessential luxury British fashion.
Yep, our two favourite Brit gals will be featuring in the ad campaign for a brand spanking new Burberry fragrance – and we can hardly contain our excitement!
Cara teased her army of fans by posting the image above on her hugely popular Instagram account yesterday. We spy the iconic trench coat which is pretty exciting, although no other information about the scent or the ad campaign is currently available. All we know is that we have to sit tight and wait patiently until the autumn when all will be revealed. Do you think you can wait 'til then?
Are you pleased to see these two ladies work together?