Last Updated on 21st September 2014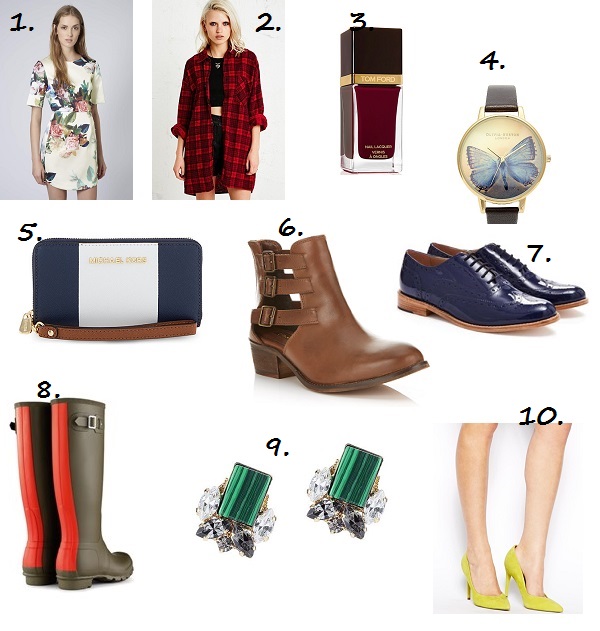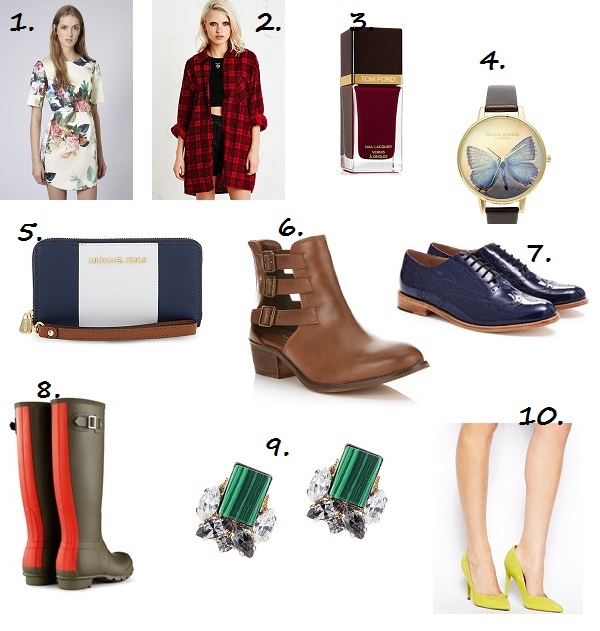 Is pay-day just around the corner? Have you just won the lottery? Do you have £600 to spend on a new coat that is just 'to die for'?
If you answered no to all of the above, congratulations; you my friend are officially part of the thrift club. Membership includes scouring the shelves for bargains, staying at home couponing whilst your friends go out drinking, and just generally wanting your well-earned cash to stretch a little further.
Look no further you savvy bunch! Below is a list of ten items, all under £100, that will literally blow your mind. Literally.
Not quite literally. However they are on budget, on trend and easy on the eye. From nail polish to necklaces, handbags to heels…we've got it covered…
1. Parisian chic? Don't mind if we do. Let's face it; we all want to be French. French women are hot, smart and sexy. Fear not however- this beautiful satin A-line dress is the epitome of Parisian chic sophistication. Easily taken from day to evening wear with some accessories and heels. £70, available from Topshop
2. It's a mans world. Oversized shirts are incredibly versatile. Team with some shorts, t-shirt and vans for a casual day look. Wear with skinny jeans, heels and some lipstick for an edgy take on evening-wear. Vintage renewal flannel shirt, £30 available at Urban Outfitters
3. Bitter Bitch. That's the name of the nail colour. Badass, we know. Tom Ford gets colour like a flamenco dancer gets rhythm… Do you get where we're going with that? The two are synonymous. Tom Ford Nail Lacquer, £26 available at House of Fraser
4. This beautiful Olivia Burton watch is exquisite, the textured leather strap and woodland inspired image gives the watch a vintage feel. Olivia Burton butterfly print watch, £75 available from Selfridges.
5. Nautical but nice! Your over-used credit cards and battered phones deserve a beautiful home! This adorable Michael Kors purse could be it! The purse is two-toned blue and white with a leather strap. Love! Michael Michael Kors leather wallet, £95 available at Selfridges
6. These boots were made for walking! The perfect combination of comfort and style. Your feet will love you, so will your fashion critics! Amelie Leather Boots, £55 available from Miss Selfridge
7. Borrowed from the boys- brogues. A staple in every girl's wardrobe, brogues look great paired with skinny jeans and a tailored shirt. These tan brogues are traditional in style, described as a 'timeless investment.' Gainsborough leather brogues, £99.95 available at Joules
8. Hello hunter! Reinventing the classic British boot with a clementine stripe, these boots will see you praying for rain! Wellington Boots, £65 available at Hunter
9. These beautiful Anton Heunis emerald earring seem to hark back to a time on old school Hollywood glamour. Incredibly indulgent and opulent, they'll make the perfect finishing touch to any evening dress. Anton Heunis rectangle small cluster earrings, £91 £63.70 available at Cadenza
10. Do you dare? These shoes are not for shy retiring types! They will add, an often much-needed, pop of colour to any outfit. Paired with light wash jeans or a cocktail dress, these shoes will be a conversation started and jealousy- inducer! Suede pointed heels, £50 available at ASOS