It's all been hotting up in Paris these past 24 hours, with brand spanking new spring/summer 2015 collections from the likes of Lanvin, Roland Mouret, Nina Ricci and Balmain being the reasons why.
Alber Elbaz celebrated Lanvin's 125th anniversary with an outstanding collection that paid homage to the French fashion House's history but stayed in tune with the modern woman at the same time too. If anyone can do it, Alber Elbaz can!
The Balmain show might just be one of the most star-studded ones we've seen so far thanks to its mixture of A-list FROWers and catwalk models. Karlie Kloss, Jourdan Dunn, Rosie Huntington Whiteley, Joan Smalls and Kendall Jenner were just a few of the famous model faces strutting their stuff in Olivier Rousteing's designs, while the likes of Kim Kardashian, Kris Jenner and Kanye West all sat pretty on the front row to take in the new season pieces with an unrestricted view. And speaking of those new season pieces – it was all about the laser cut, check print, summer brights, and skin. Lots of skin was on show thanks to the bralets, sexy short-hemmed dresses, cut-out detailing and low necklines.
Roland Mouret's latest outing was just as sharp and en-vogue as ever; the perfect wardrobe for the professional woman on a tropical getaway. Asymmetric silhouettes, bright colourways, sharp collars – everything we love about Roland Mouret with a chic but relaxed twist. The young celebs will be all over this collection for their red carpet premiere outings, you mark our words.
Here are the rest of our Paris Fashion Week highlights:
Balmain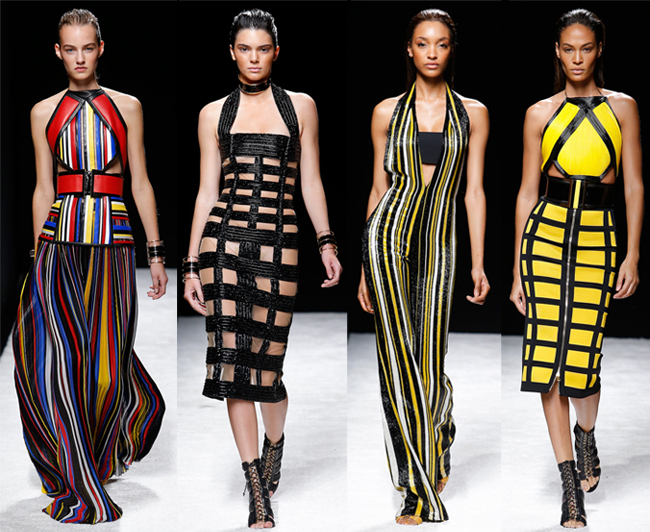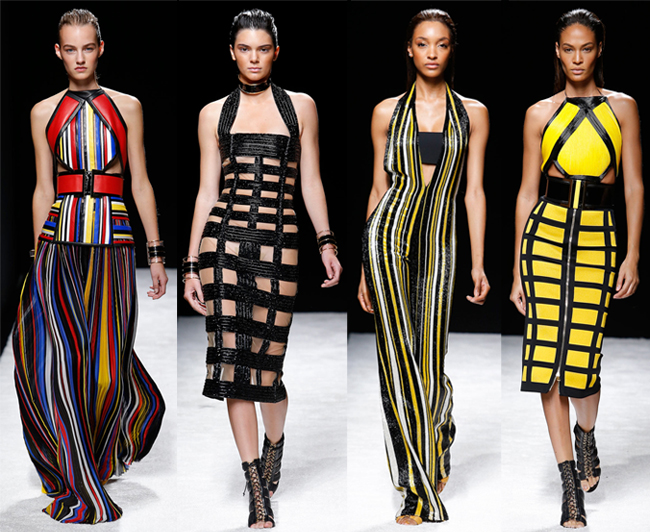 Roland Mouret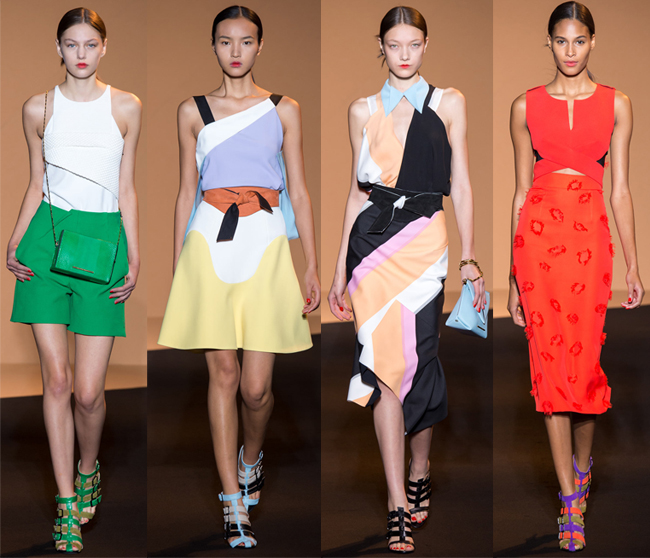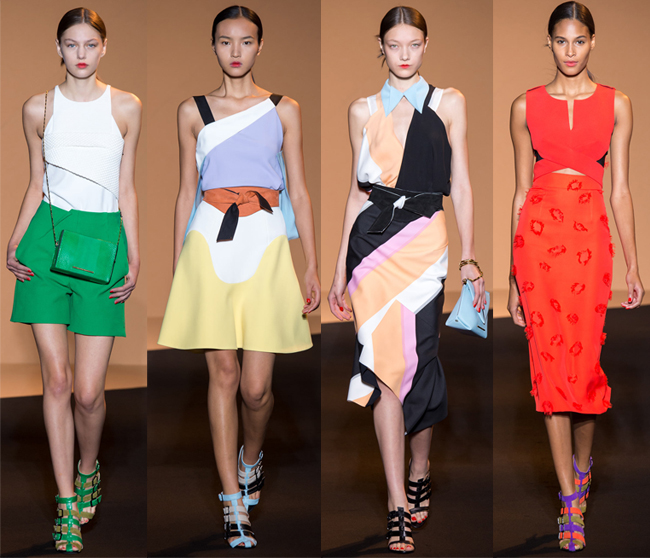 Lanvin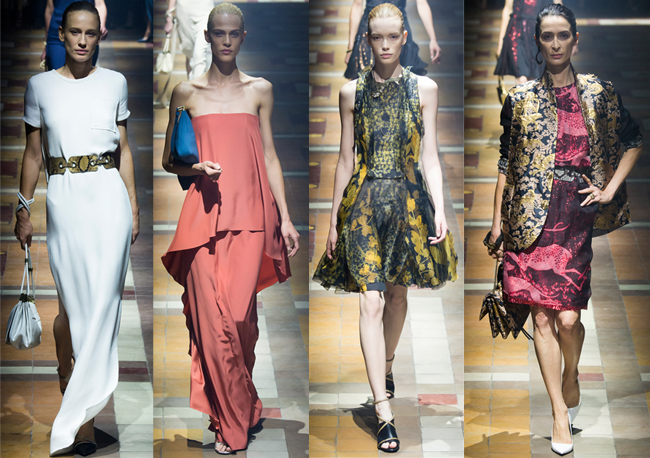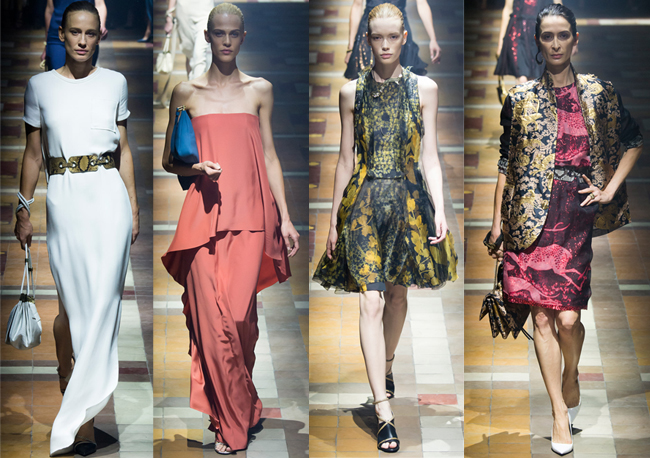 Nina Ricci