Last Updated on 31st October 2014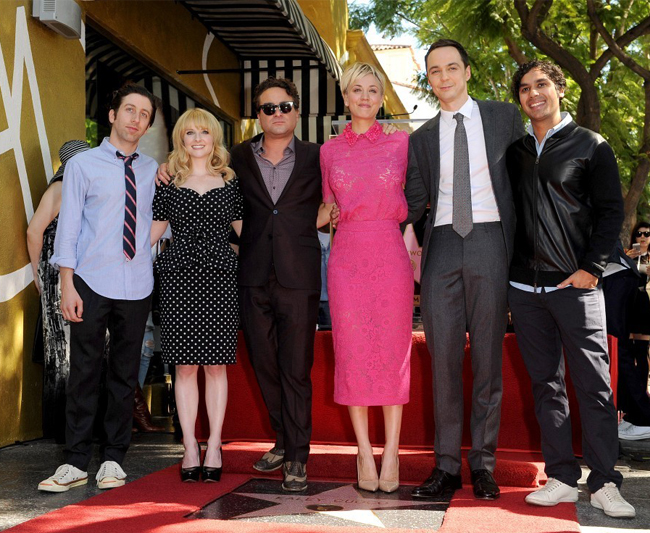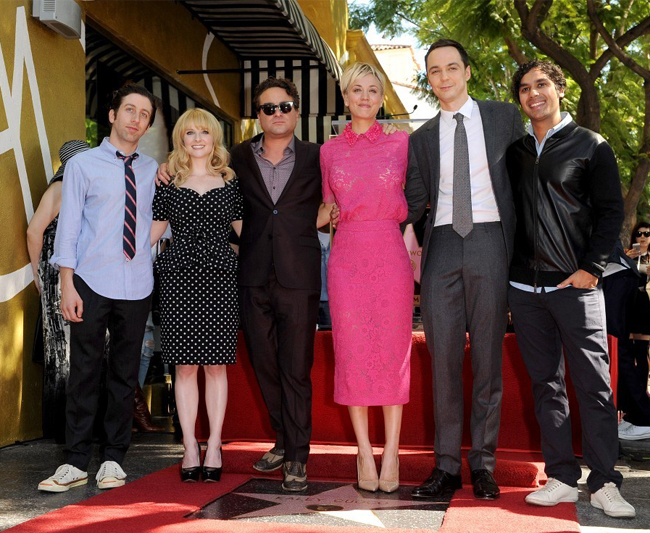 She's on one of the biggest and most successful television shows in the world, so it comes as no surprise to learn that Kaley Cuoco Sweeting, i.e. Penny from The Big Bang Theory, has been awarded with her own star on the Hollywood Walk of Fame. Congrats, Kaley!
Getting a star on the Hollywood Walk of Fame is pretty special, but it was extra special for Kaley as she asked for it to be close to the late John Ritter's – one of her close friends who she worked with on 8 Simple Rules.
Kaley wore a gorgeous pink Monique Lhuillier dress to unveil her star with her husband Ryan Sweeting and Big Bang Theory co-stars all by her side. And to say she got a bit emotional while giving her speech would be quite the understatement…
"To my husband, Ryan, who has also dealt with a lot of Kaley days, you have no idea how much I love you," she began. "This would not be the same without being able to share it with you today.
"I didn't write a speech, because I thought I would just speak from my heart and I already started crying in the car on the way over here, so I got that out of the way…I still think they are going to call and say this was a mistake."
No mistakes, Kaley – you're awesome! And congratulations again!