Last Updated on 3rd December 2014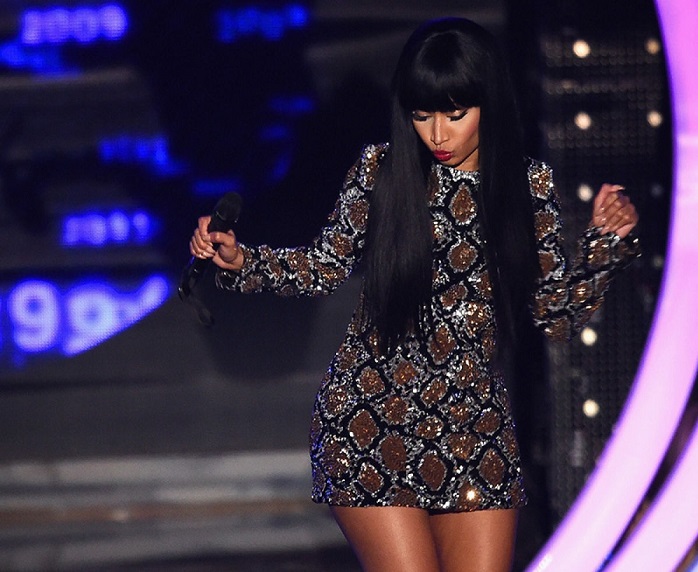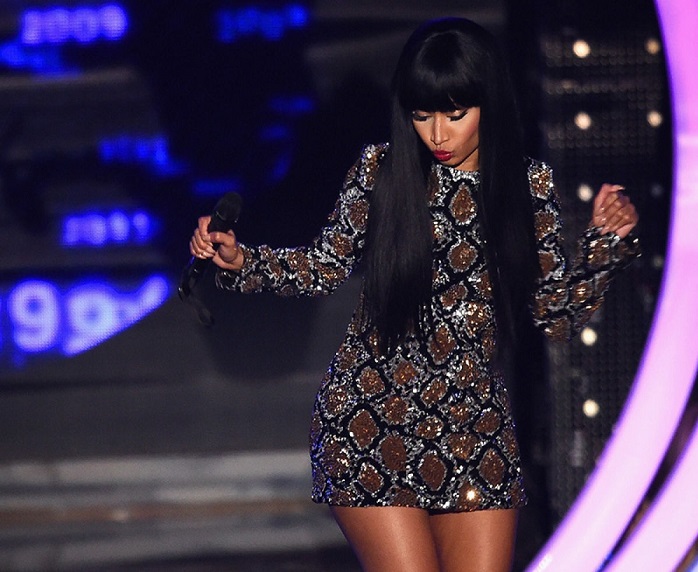 Well, one can never accuse Nicki Minaj of being boring right? Host of the 2014 MTV Europe Music Awards as well as performer, the rapper treated fashion lovers everywhere to at least eight outfit changes which included a playful Golf inspired piece by Alexander Wang, a red to-die-for cocktail mini-dress and a sheer black evening gown.
And while we weren't really too keen on her white cut-out Cavalli number, credit where credit is due, we have to give Miss Minaj a high-five for this Saint Laurent sequinned dress which showed off her pins beautifully. Stunning.
Highlight of the night? Yes, Nicki flew on to the stage in a 14ft ruffled dress. Yes, One Direction took home three awards. Yes, Ozzy Osbourne was rightly honoured as a global icon and yes, Alicia Keys did absolutely glow in a floor-length silver gown but nothing and we mean nothing could beat the legend that is "The Hoff" in a kilt.