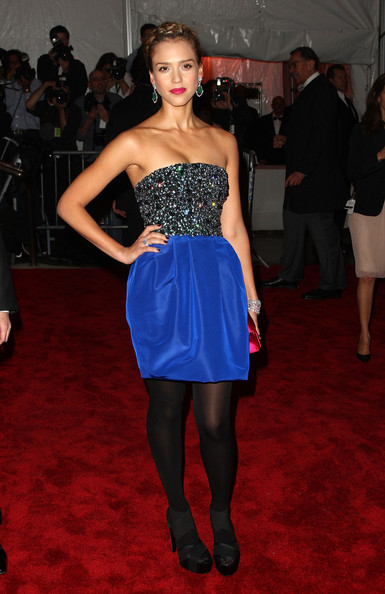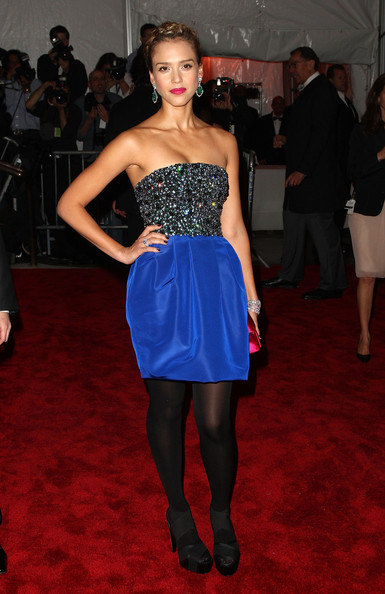 This year's Costume Institute Gala in New York will be a little different than most: it's hosted by Gap executive vice president of global design Patrick Robinson, and to celebrate, he's teamed up with a handful of designers to dress a number of hip young things – that's celebrities, to you and us.
Gap, you see, in sponsoring the 'American Women: Fashioning a National Identity' exhibition at the gala, and has collaborated on numerous bespoke designs to dress the stars accordingly – a list which reads like a who's who in the worlds of fashion and celebrity.
M.I.A. and Zoe Kravitz are set to come dressed in Alexander Wang for Gap; Kirsten Dunst and Jamie Bochert are wearing Rodarte for Gap; Jessica Alba and Vera Farmiga will come clad in Sophie Theallet for Gap; and Kerry Washington and Riley Keough will wear Thakoon for Gap, WWD reveal.
And if you find that particularly impressive, wait 'til you hear this: you can get your hands on one of the designs. Gap will be auctioning the eight dresses in a silent auction at gap.com/gownauction between May 4 and May 31, where the proceeds will go towards the Costume Institute.
Time to dress like the best.