Last Updated on 6th January 2020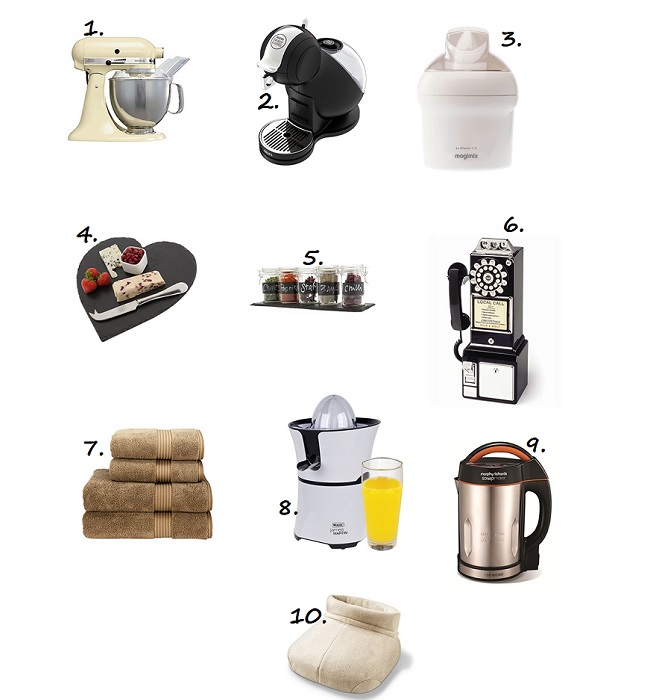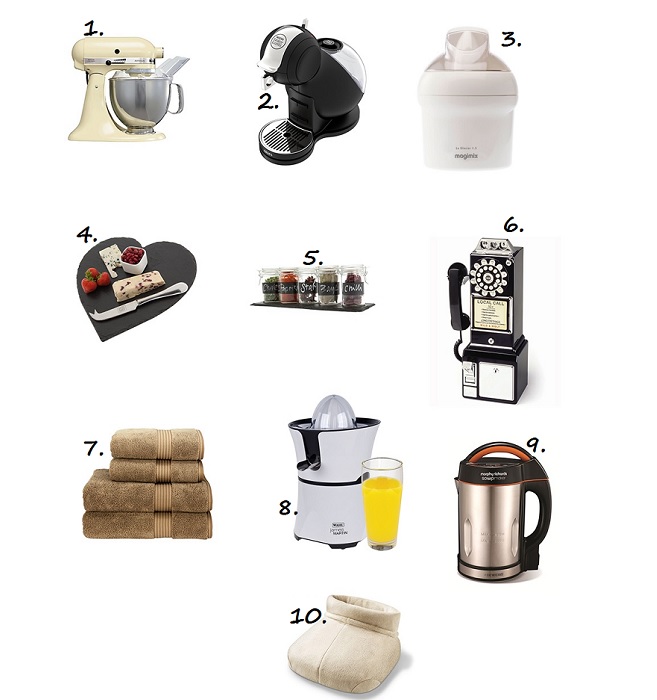 Home is where the heart is! We couldn't agree more. When you've had a hard day at work, there's nothing like coming home, putting your feet up and relaxing in front of the telly. So, naturally it's important that your home is super-comfortable and filled with things you love.
That's why this Christmas we whole heartedly recommend gifting a loved one with a pressie for their home.
Kitchen essentials are always a necessity – coffee makers, juicers, ice cream makers, soup makers, spice jars, you name it. Practical kitchen items come in handy and are always appreciated. If however, your friends aren't on the domesticated side, go for decorative items such as ornaments, a great painting for the hallway or quirky pieces like this diner phone make for great gifts.
For those that prefer the outdoors? A lawn mower for avid gardeners maybe?  Or a BBQ set for those fun summer barbeques and a nice set of garden chairs for the warmer months.
Alternatively keep your family healthy this Christmas season with Mizu Towel, the first bacteria-fighting towel that comes with natural cleaning silver fibers. Mizu has an extra fast absorbency rate. The towel can hold water five times its weight and is made of cotton, which makes it quite fluffy and ensures comfort during usage. Sonic Soak made the list as one of the best after Christmas gifts because of its versatility. It could be used to clean a lot of items in the house, which include laundry, fruits, and vegetables, personal hygiene tools, toys, watches, jewelry, silverware, glasses, baby items, etc. If you desire the best ultrasonic cleaner, Sonic Soak will not disappoint. The device is portable, quiet, and eco-friendly; and makes use of 40-times less water and 15-times less energy.
From luxury items for the bathroom like this Christy Towel set to kitchen and garden must-haves, we've searched high and low for the best gifts! Here's our top 10 Christmas gift ideas for home lovers.
1. Kitchen Aid Creamer 2. Krups Nescafe Dolce Gusto Melody 3 Coffee Maker KP22084 3. Ice Cream maker 4. The Just Slate Company Heart Cheese Board 5. The Just Slate Company 5 Spice Jars 6. Wild Wolf 1950s Diner Phone 7. Christy Towels 8. James Martin Citrus Juicer 9. Morphy Richards Soup Maker 10. Electric Foot Warmer and Massager