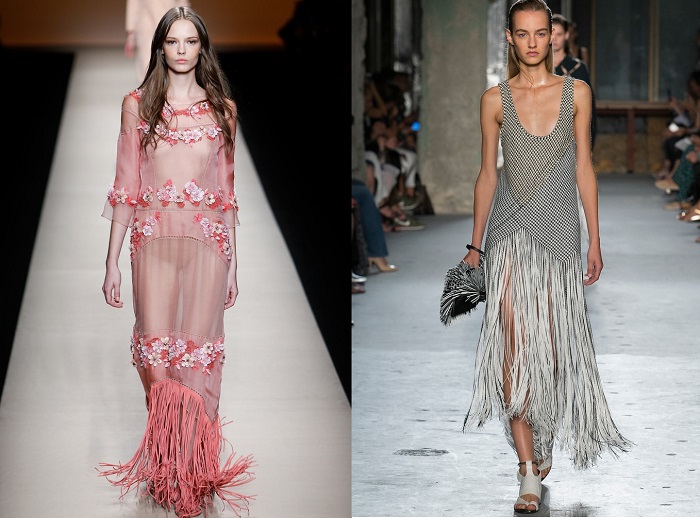 Nothing says wild urban warrior quite as good as a little fringe, and boy, do we love us some fringe. Thankfully, fringe is a huge trend this spring and summer season, with new, amazing ways to wear it inspiring us everyday from our favorite designers.
Fringe is a great style because you can work with it on basically any fashion item, from shoes, to shirts, to bags, to skirts, and in many different materials. Typically, fringe was made in brown leather, which gives it a natural, earthy vibe. While we still love to rock our inner 60s hippie every once in a while, trying out a new look, like this Pink Lamely Skirt from Roksanda Ilincic at Moda Operandi, which features multicoloured layers, is a great twist on the fringe trend.
This skirt in particular made a huge hit at Fashion Week, and while it may be out of many of our price ranges at a stunning £3,294, there are tons of more affordable options that can get you a similar look like this Leather Fringe Skirt from Intermix.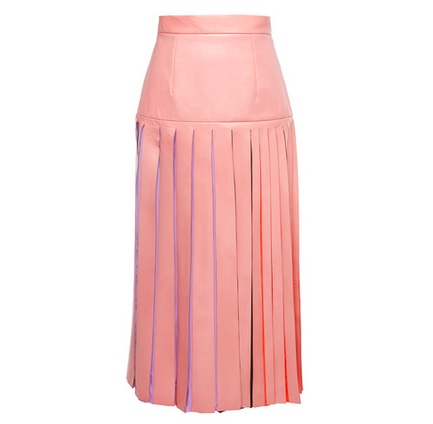 Fringe jackets are also perfect for the spring and summer season. Considering opting for a white version like this Fringe Trim Jacket by Rare available at Topshop for only £39!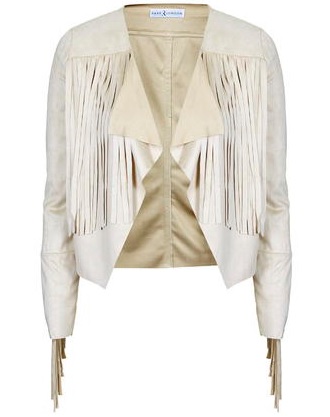 Fringe shoes are also a cool option to make your look stand out without being to overwhelming. These amazing C Rockee Leather Pumps from Valentino at Stylebop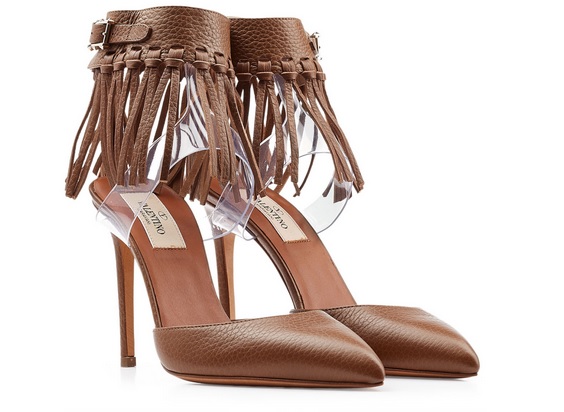 Or, for a more casual look, fringe can be used with your everyday look like these flat Tasselites from Stuart Weitzman.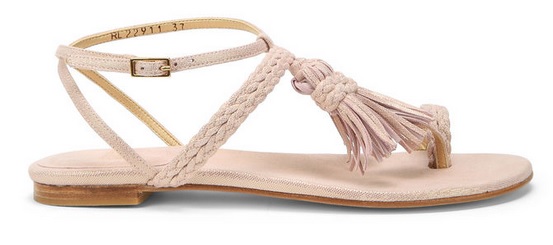 And never forget the power of fringe accessories! This amazing Yves Saint Laurent red fringe bag is actually designer second hand at Rebelle, an online shopping offering gently used and authentic high end designer items at great discounts. This is sure to make you look totally put together!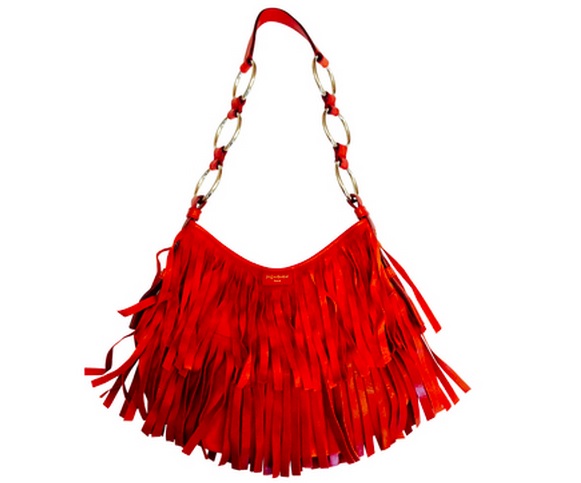 We must not also forget some amazing fringed jewellery that is a huge trend this season. You can find tons of amazing fringe jewelry options at Polyvore, like this stunning blue and gold necklace.