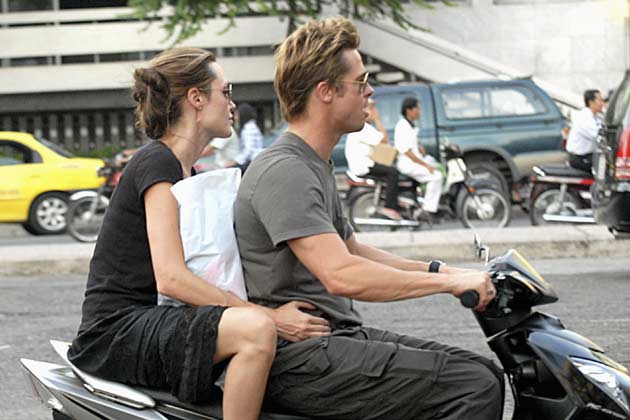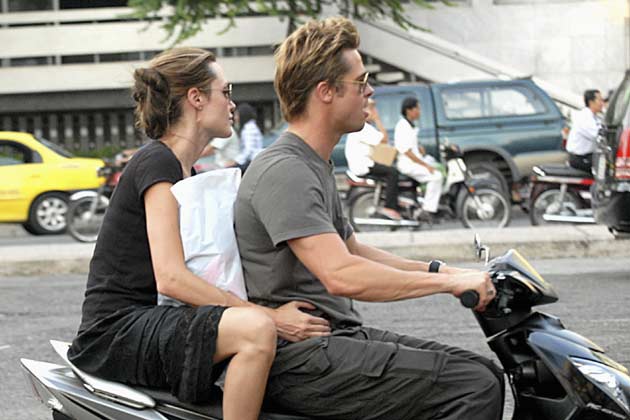 Hundreds of famous movie stars and celebs have been seen on board their beloved motorcycles, speeding along country lanes and letting the air hit them as they drive through cities like New York and Los Angeles. Many of them first discovered their love of bikes whilst playing roles in films that required them to hop on board the driver seat. New bikes at Metropolis often feature the exact same models that celebrities such as Tom Cruise and Brad Pitt own and cherish. Here are ten celebrities who couldn't live without their favourite motorbikes.
Tom Cruise
Tom Cruise has often been spotted riding about on one of several motorbikes, which includes a beautiful Vyrus 987 C3 4V worth an estimated £100,000. The actor, who appeared in movies such as Mission Impossible and Days of Thunder often does his own motorbike stunts and shows great confidence on the seat of a bike.
Justin Timberlake
Singer-songwriter Justin Timberlake owns his own custom made Harley-Davidson. He has been photographed on multiple occasions enjoying the ease of this wonderful bike and keeps it in top condition.
Brad Pitt
Brad Pitt and his wife, Angelina Jolie (more on her next) both love motorcycles and they each own a few. Pitt spent over $100,000 on his bike and seems to favour his Ecosse Titanium bike.
Angelina Jolie
Like her husband, actress Angelina shares common interest in motorcycles. She owns an Indian, BMW and a MV Agusta. She starred in Tomb Raider and Mr and Mrs Smith and with both partners in love with motorbikes, it is easy to see why they make such a perfect couple.
P!nk
Popstar and singer P!nk has been known to be a bit of a 'punk princess' and this couldn't be more evident than with her obvious love for motorbikes. According to www.ranker.com the musician owns a Harley-Davidson Sportster XL Iron 883N and a Triumph Bonneville T100.
Bradley Cooper
Star of The Hangover series, Bradley Cooper owns at least four different motorbikes including the KTM Superbike. The actor isn't afraid to get out on the open road on his two wheeled wonder bike, racing through the city and country roads on a regular basis.
George Clooney
George Clooney is said to ride his Harley-Davidson whenever he is on vacation. According to Hollywood Reporter, one of the reasons celebrities like Clooney adore motorbikes is because they often feel as though "no one is looking at them as a celebrity anymore. They're bikers. It's not George Clooney. It's George, the guy who rides the Indian."
David Beckham
Former footballer David Beckham rides a variety of motorbikes including a Hellcat motorcycle and a Triumph Bonneville T100.
John Travolta
John Travolta's love for motorbikes has been evident ever since he starred in Wild Hogs with Tim Allen and Martin Lawrence. The actor now owns a Harley-Davidson of his own and goes on regular motorcycle trips on his trusted companion.
Ryan Gosling
Gosling rode a motorbike in the movie entitled The Place Beyond the Pines and currently owns his own dirt bike.