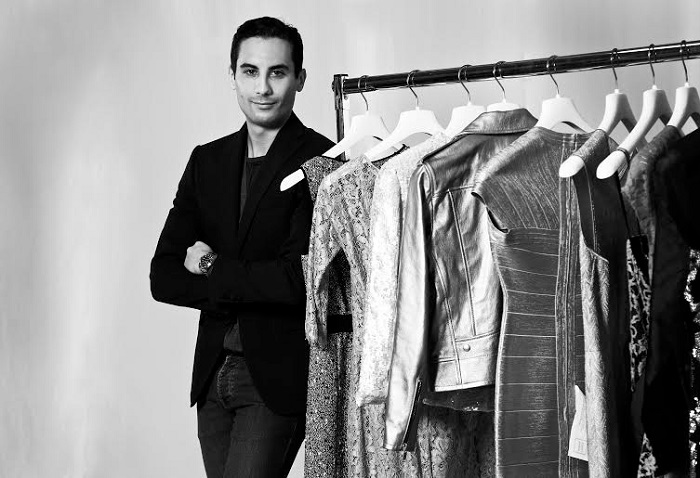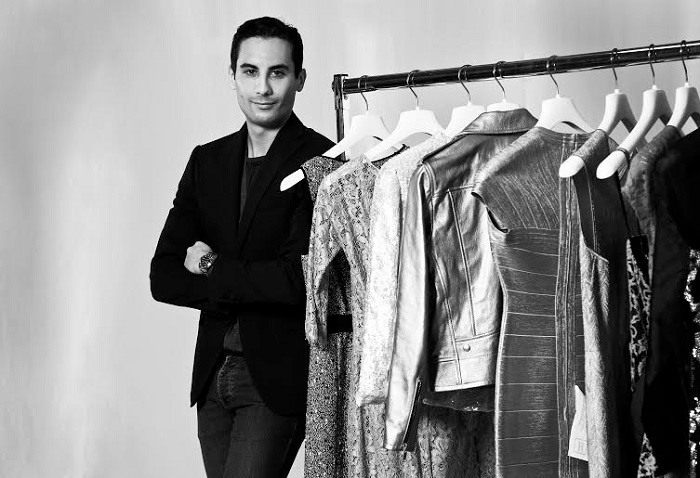 Yes, summer is nearly over. Sad but true. And while we intend to make the most of each day that we're blessed with glorious sunshine, we must start planning for the season ahead. We wouldn't be true fashion bunnies if we didn't, now would we? And who better to get inspiration from other than an insider at one of our favourite online stores. Here, Claude-Alain Descamps, (Manager of VIP Relations at mytheresa.com) gives us his top pre-fall picks and tells us which shows he looks forward to the most during fashion week.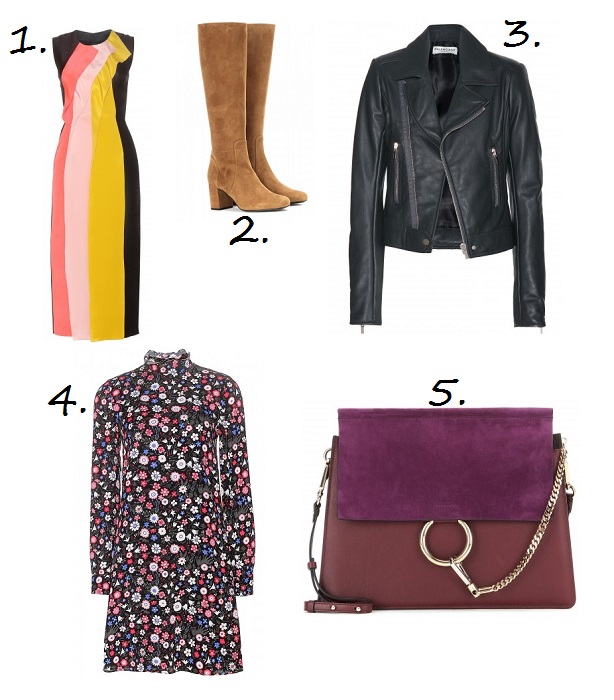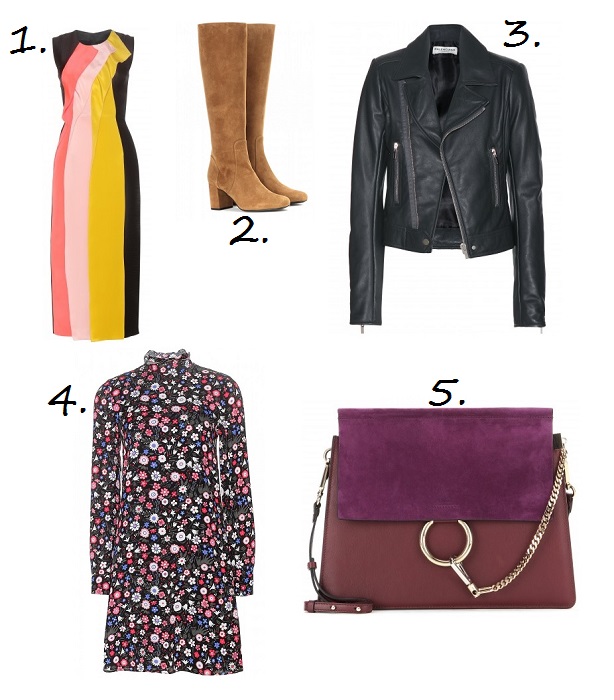 1. I am loving the flamboyant colour mix of this Roksanda dress exclusively designed for us. A great way to start the new Fall season in colours!
2. It is all about suede this season and these great Saint Laurent boots make a chic statement. The perfect heel height for your daily strolls.
3. This classic Balenciaga biker leather jacket will be your best friend for many many seasons!
4. I love how Valentino mixes couture and print details in a very wearable but yet romantic way. This floral print dress is the perfect example. For the day with a leather jacket and a pair of derbies . You just need to put some heels on for the perfect cocktail outfit.
5. There's nothing more exciting than to start the new season with the perfect it bag. Chloé's 'Faye' bag is the answer with this delicate mix of suede and leather in the most vibrant fall colour palette.
With Fashion Month on it's way, which show are you most looking forward to?
I always look forward to the Valentino show for its truly breath taking outfits. It's a show that's extremely inspiring, very moving and rich with detail and the best craftsmanship. Saint Laurent is also on the very top of my list. Heidi Slimane always brings such a big production and takes it to another level season after season. You always feel like a rock star when you leave his show.
Click here for more pre-fall must-haves at mytheresa.com