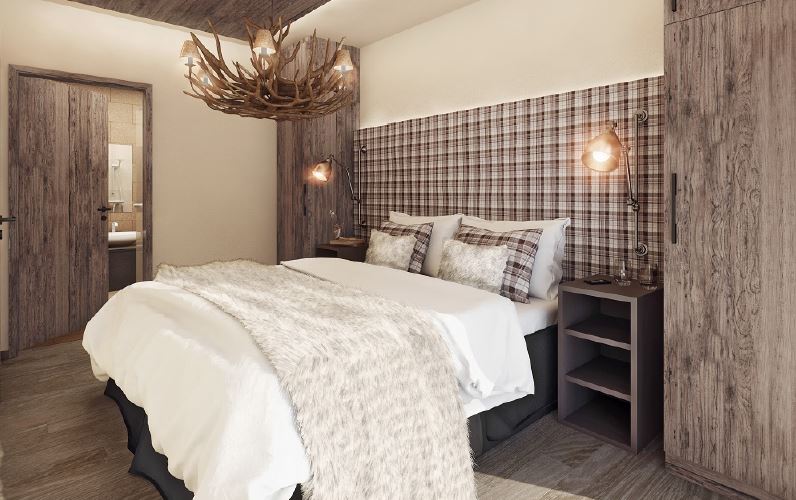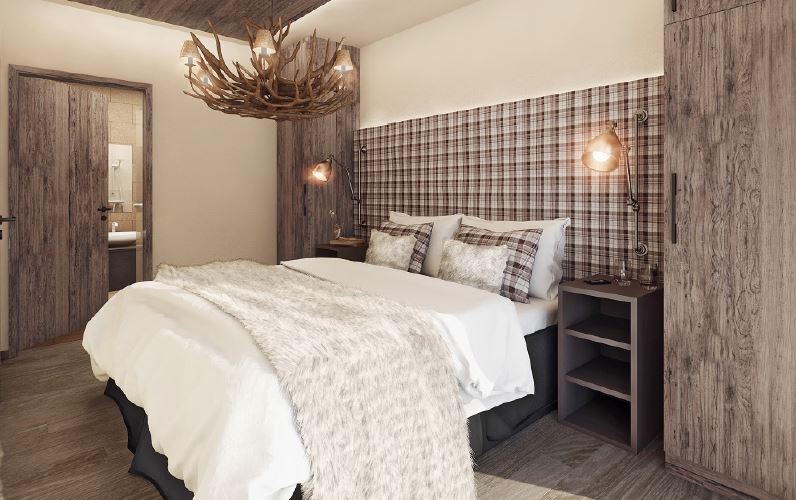 It isn't often that the opportunity arises for investment alpine ski properties in Austria, but Kristall Spaces are starting work on a new aparthotel in St Anton, the Mountain Spa Resort. Built of local stone and timber, it will combine the best of traditional alpine charm with modern luxury in a resort rated by the Telegraph as one of the five best in the Alps.
The Mountain Spa Resort Experience
The first thing you'll notice when the resort's airport pick-up service brings you to the Mountain Spa Resort is the breathtaking surroundings. Nestled among gorgeous alpine meadows, there are stunning views of the valley to the east, west and south, while northwards the snow-clad slope soars up into the high mountains.
Next you'll notice the buildings, a perfect blend of traditional alpine lodge with sophisticated modern resort. The concierge service will have everything prepared for your arrival, even to fresh flowers in your apartment, and your ski passes will be ready.
On your way through the resort you'll catch glimpses of the brasserie, lounge bar, wellness centre, and the indoor and outdoor swimming pools. You'll be enjoying them all during your stay, but now you want to get to your apartment.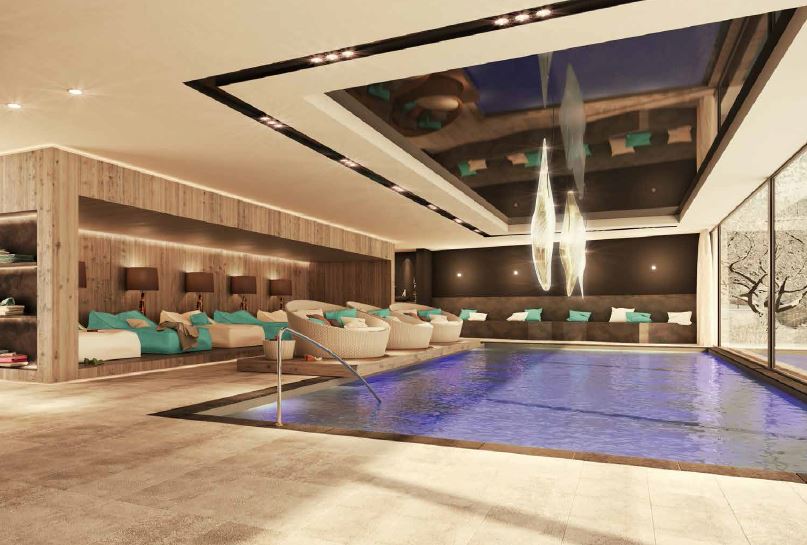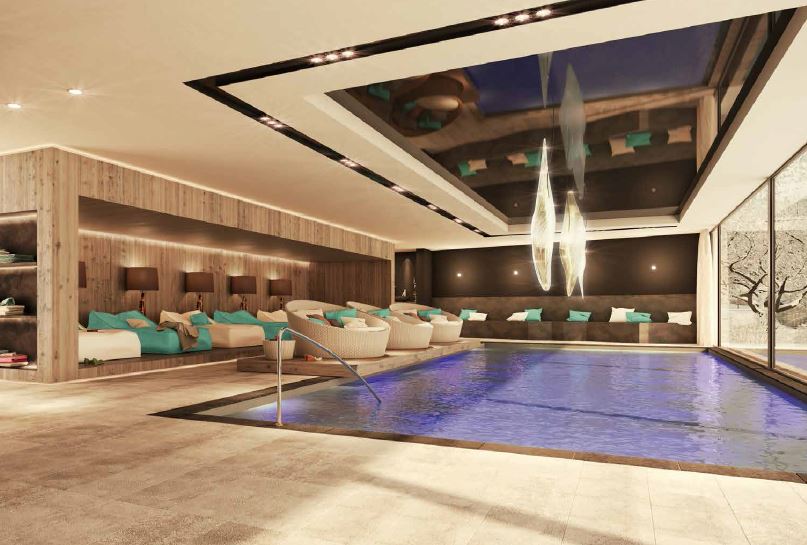 You won't be disappointed. Leading Austrian hospitality designer Köck & Bachler have provided lavish, cosmopolitan environments have provided a lavish, cosmopolitan environment incorporating the charm of an alpine lodge. Each apartment has been personalised, but luxury is standard here, with elegant bathrooms by Hans Grohe and kitchens by Miele. If the weather's fine, you can gaze at those stunning views from your balcony, but the triple-glazed floor-to-ceiling windows will allow you a full view from the warmth.
A chauffeur service will take you to the ski-lifts, where you can take advantage of either St Anton's exhilarating expert slopes or its excellent classes for beginners. When you've skied or snowboarded all you're able, you can party all night at St Anton's legendary après-ski venues.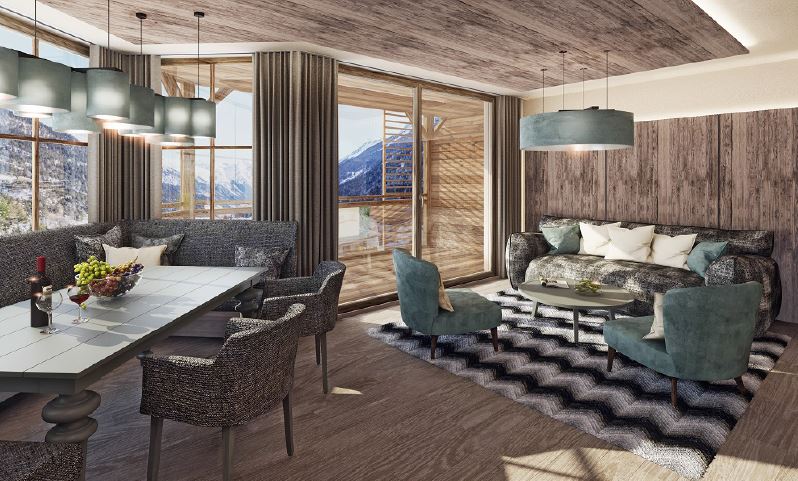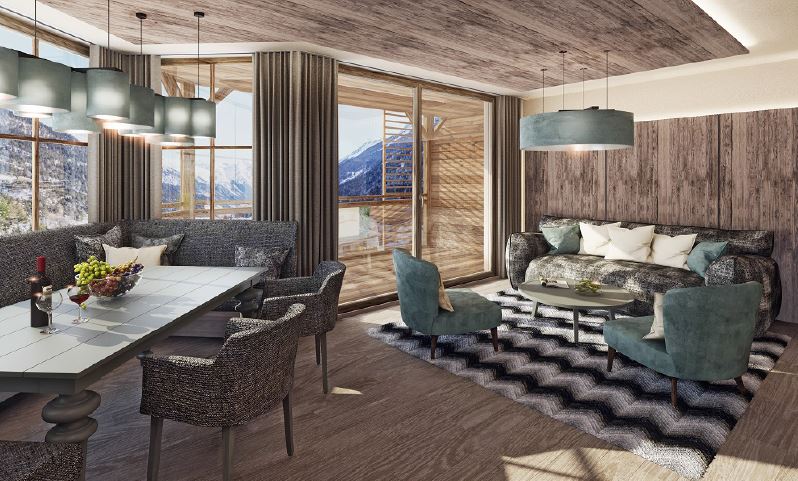 A Great Investment Opportunity
The arrival might be you or it might be guests who've rented your apartment for their holiday. As MPAGB highlights, property abroad is currently the ideal investment, both for individuals and companies, and Euro Brix suggests that Austrian ski property is one of the best sectors to invest in.
The Mountain Spa Resort gives you the opportunity to do just that — with prices starting at €526,500 and an award-winning international operator to manage the letting, you just have to sit back and watch your investment grow.