Last Updated on 9th December 2015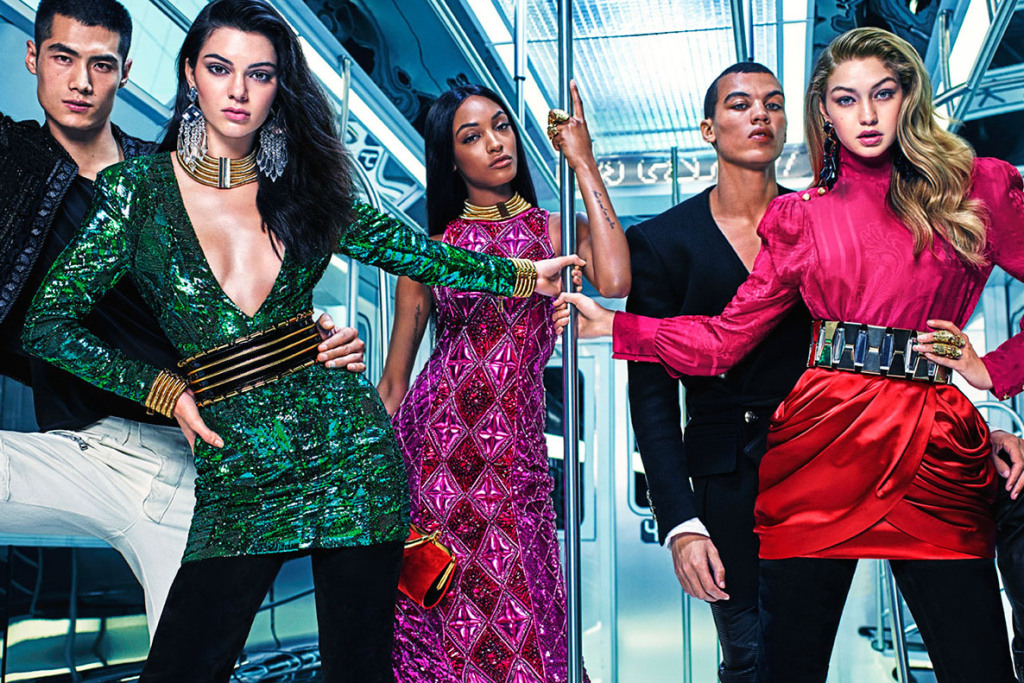 Balmain x H&M will finally be unleashed tomorrow and we think it's safe to say, it's the most anticipated collaboration to date.
The collection (which has been criticised by some for being a tad pricey), is everything we expected it to be – highly glam and packed with tons of sexy sequinned pieces. Available both online and in-store, it's imperative that you know exactly what you want. Demand is high, and there won't be much time to snap up your must-haves.
Thankfully the collection lands just in time for the festive season and includes a number of sparkly, statement "wow" pieces. We're pretty much coveting everything featured in the campaign picture above and then some. Suffice, to say it was tough to narrow down our top picks to just 10, which is why we've gone slightly over with our 11 must-buys and to be honest we nearly had 12. But, after much deliberation we decided not to include the pink sequinned gown as worn by Jourdan Dunn in the pic above.
So, here goes, here's our top Balmain x H&M partywear picks!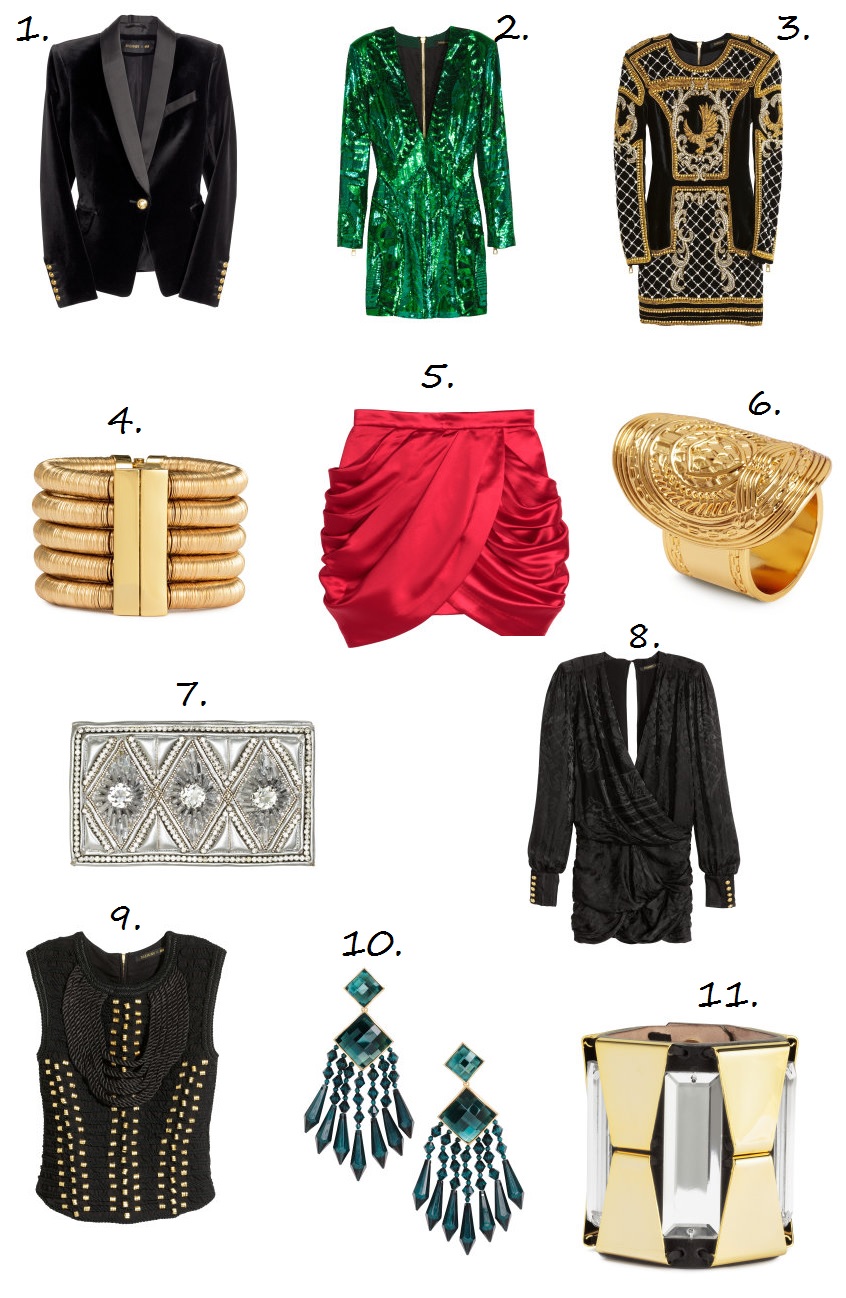 1. Velvet Tuxedo £119.99, 2. Sequin Embroidered dress £119.99, 3. Beaded velvet dress £349.99, 4. Multistrand cuff £49.99, 5. Draped silk skirt £59.99, 6. Embossed ring £12.99, 7. Beaded leather clutch £99.99, 8. Jacquard-weave silk dress £119.99, 9. Top with braided embroidery £79.99,  10. Sparkly earrings £24.99. 11. Suede bracelet £39.99 
Click here to view the full collection.