Last Updated on 30th June 2016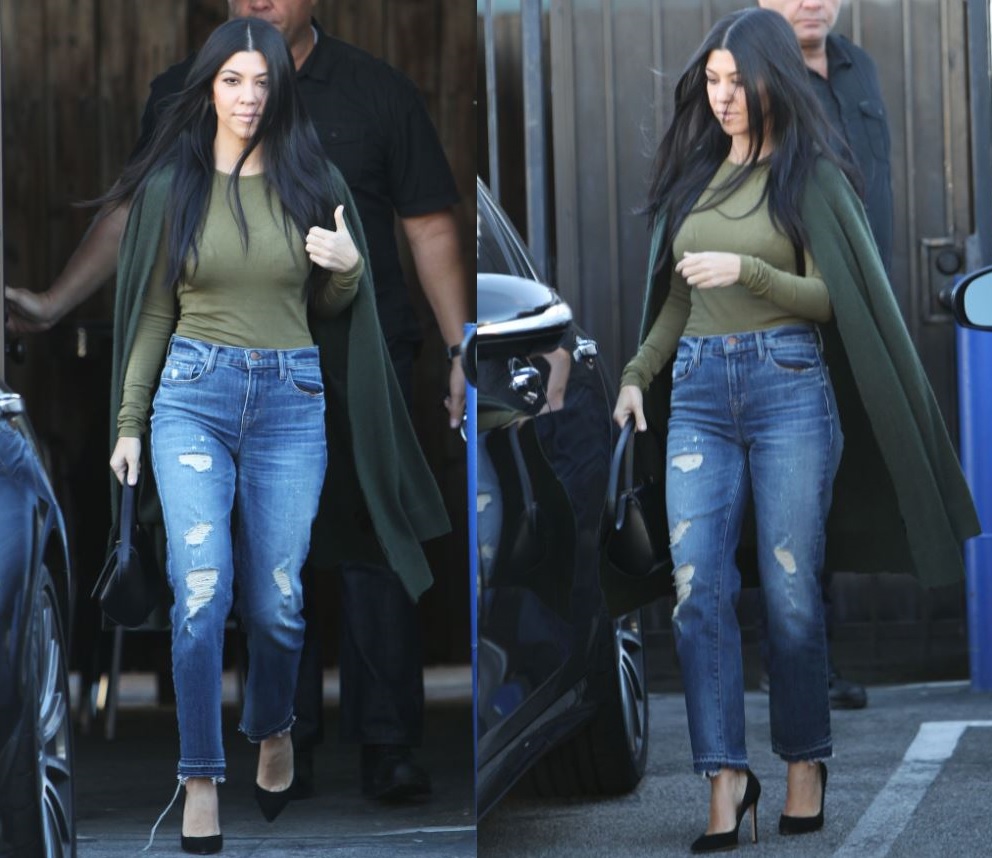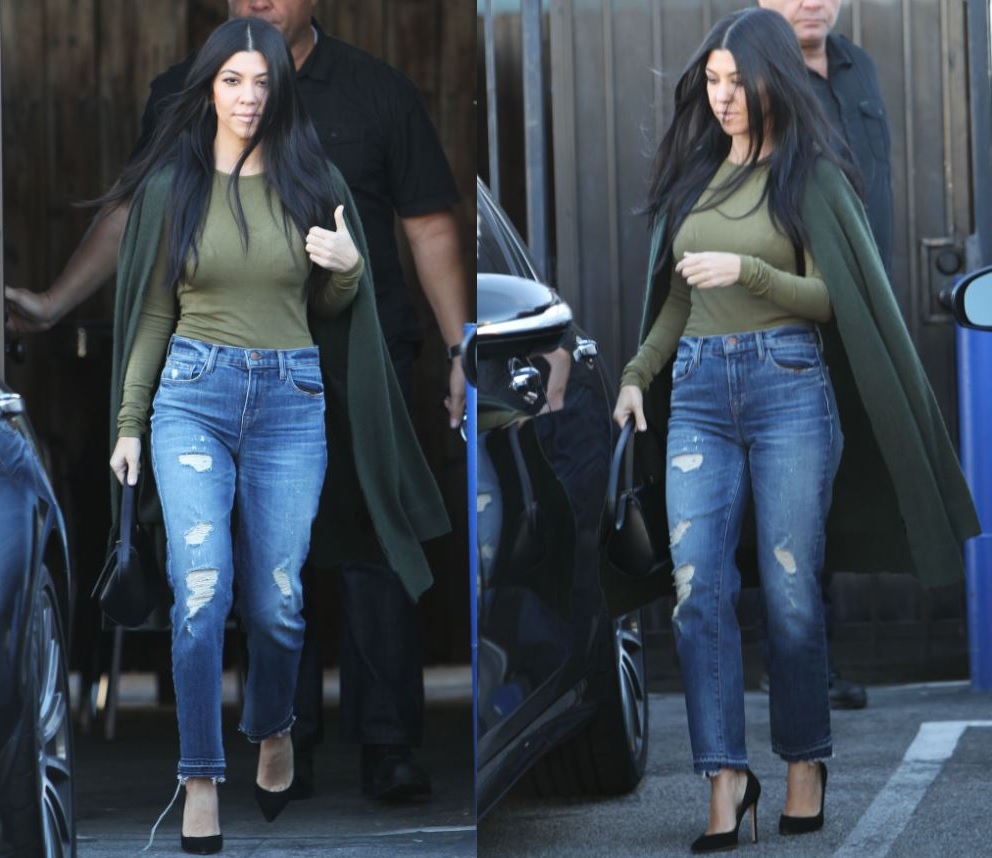 Adored by the Kardashian/Jenner gals, the "bodysuit and jeans" look is a lifesaver when you need to throw something on, but don't want avoid looking as though you literally just stepped out of bed. Super easy, and super stylish too, opt for a nude or dark green body suit with skinnies (ideally distressed).
Mama to three of the cutest kids, Kourtney Kardashian was seen sporting her bodysuit with a gorgeous pair of cropped J Brands while out and about in L.A last month. Re-create the look with our top finds below.