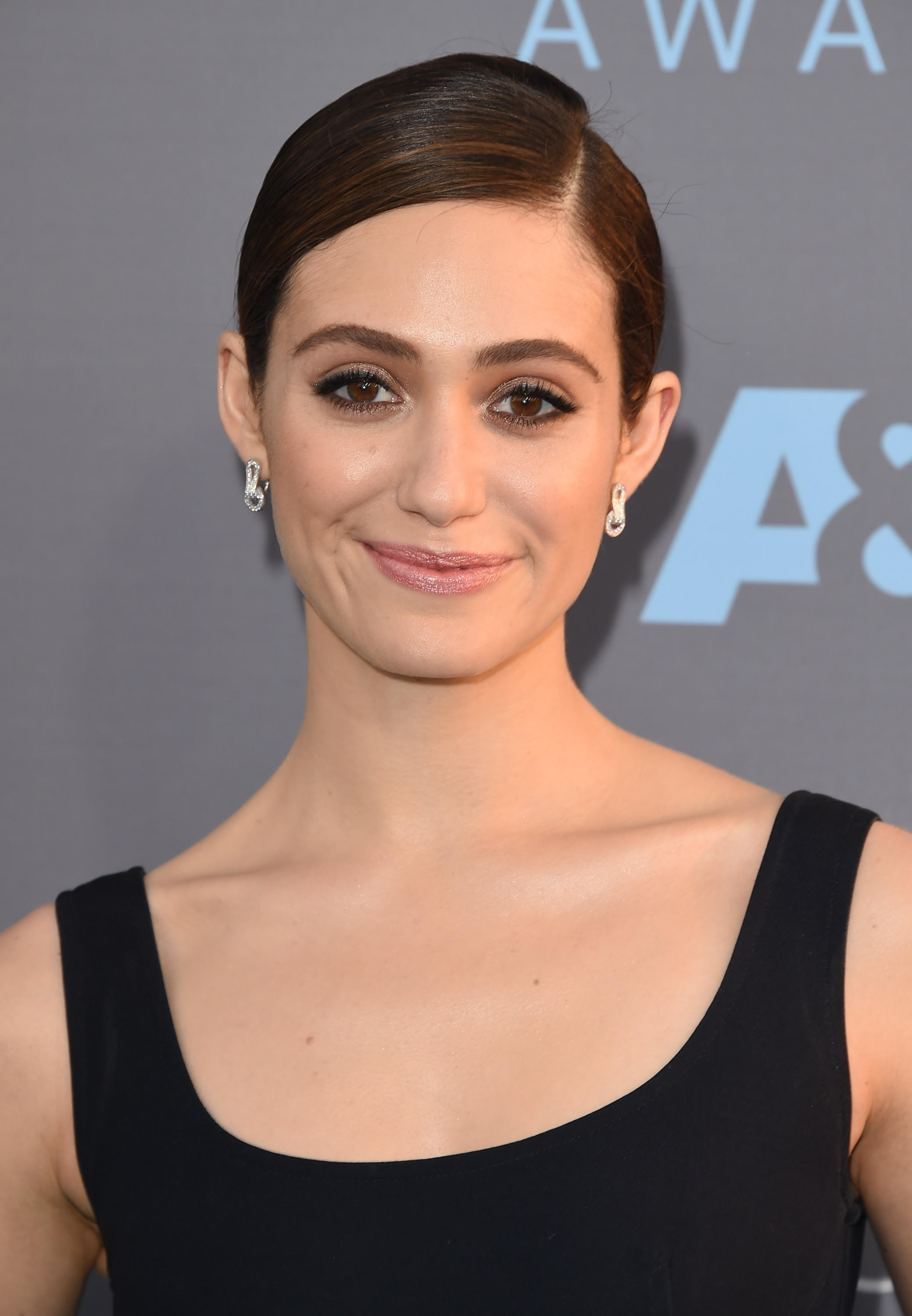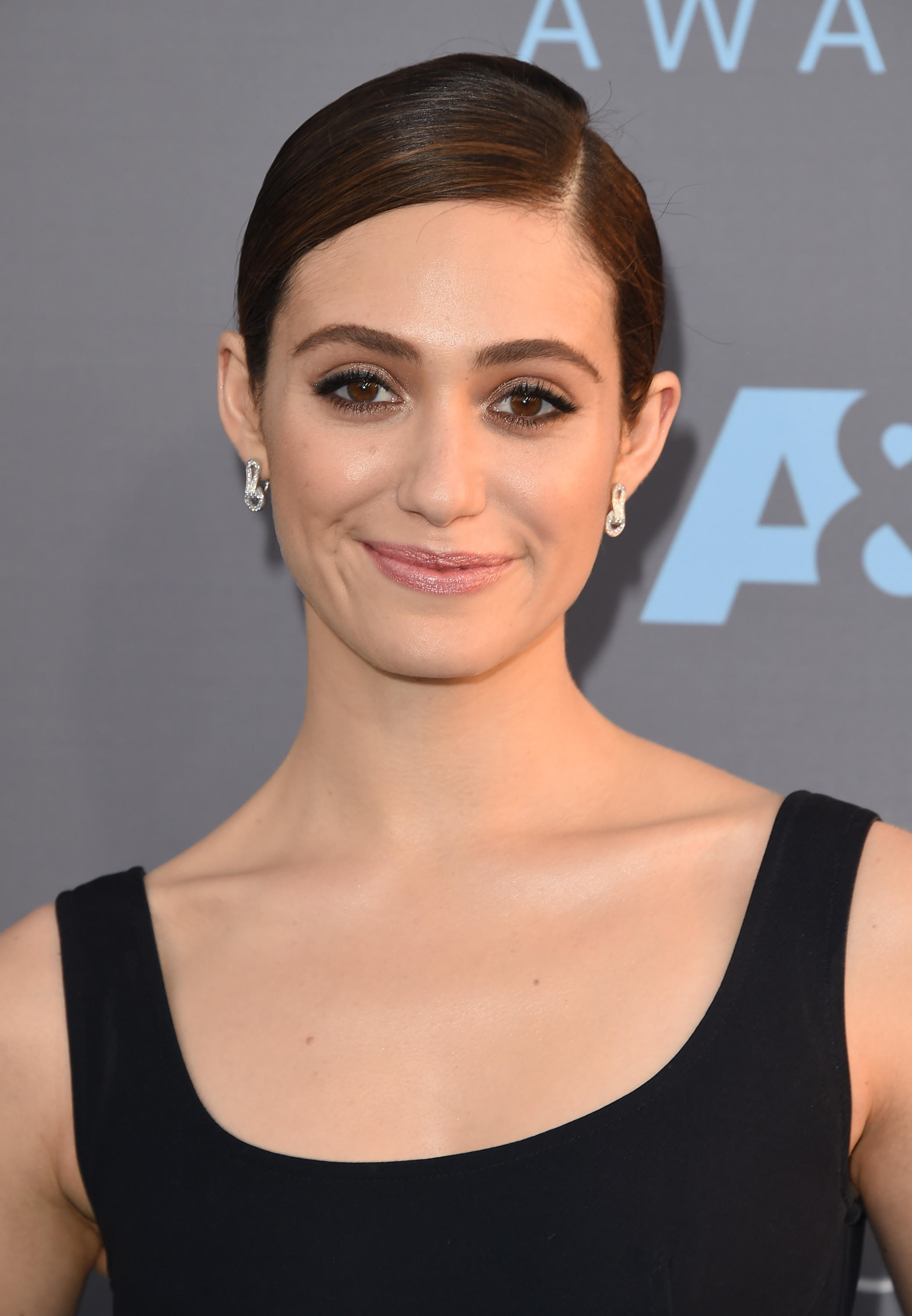 The best thing about award season? Well, aside from lusting after the decadent red carpet gowns, has got to be all the hair and make-up inspo. While, we may not be able to afford couture, we certainly can recreate some of our fave beauty looks and this year we absolutely adored Emmy Rossum Parisian-inspired makeup at the 21st annual Critics' Choice Awards. The timeless look was all down to the handiwork of celebrity makeup artist Jo Baker.
"Emmy fancied super sleek and modern hair – I suggested that a soft looking radiant skin and lips would be perfect but the main focus being on her eyes." said Baker.
Here's a complete breakdown of the products used and how to apply:
EYES
After prepping Rossum's skin, Baker took Rimmel London ScandalEyes Eyeshadow Stick in Trespassing Taupe and dabbed a few rough dots along the base of her eyelid. Then working quickly smudged it over Emmy's eyelid using her fingertip, creating a shadow base for Emmy's eye makeup.
Next, the celebrity makeup artist applied Rimmel London Exaggerate Smoke 'n Shine Eyeliner in Little Black Smokey along the actress' lash line and smudged it with a small brush. She then slathered Rimmel London ScandalEyes Eyeshadow Stick in Bad Girl Bronze inside Rossum's waterline, making sure some of the liner got stuck in her lower lashes, and then smudged it with the end of her fingertip, "This adds a little warmth around Emmy's eye, which works great with her brown eyes," said Baker.
For thick long-lasting lashes, Baker applied several generous coats of Rimmel London ScandalEyes XX-treme Mascara in Black and lastly dotted Rimmel London ScandalEyes Eyeshadow Stick in Whitness White on the inner corners of Rossum's eyes to brighten.
SKIN
For radiant glowing skin, Baker applied  Rimmel London Lasting Finish 25HR Foundation in Ivory and using a small blender eyeshadow brush, applied a couple of strokes of RimmelLondon Good To Glow Highlighter in Notting Hill Glow along Rossum's nose and across her cheekbones and finished off her cheeks with a light dusting of Rimmel London's Kate Moss Sculpting Kit. 
LIPS 
On Rossum's lips, Baker avoided lip liner and applied two coats of Rimmel London Provocalips in Pucker Up to create a comfortable lip texture.