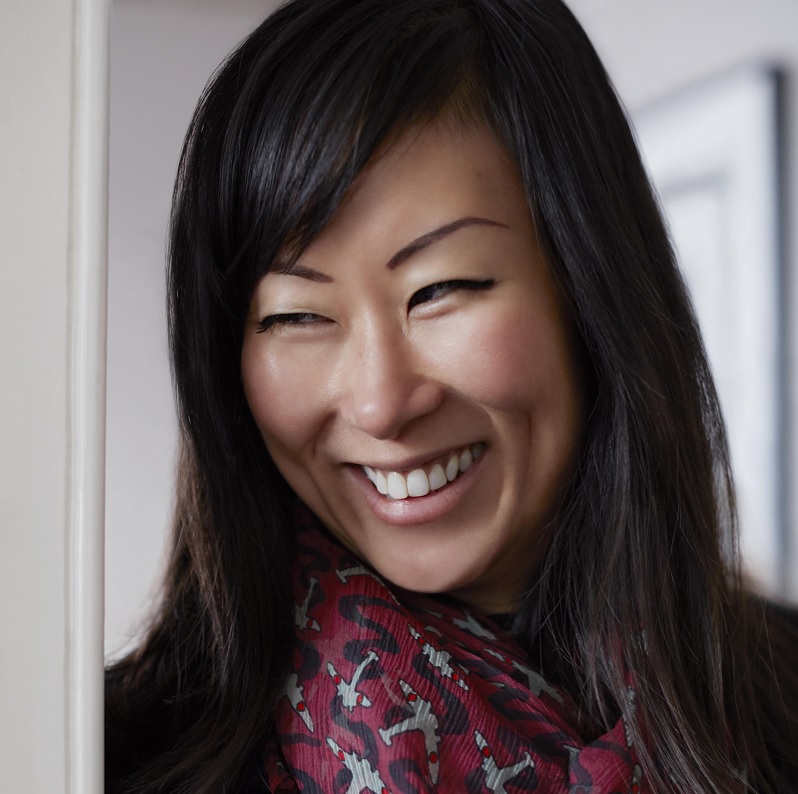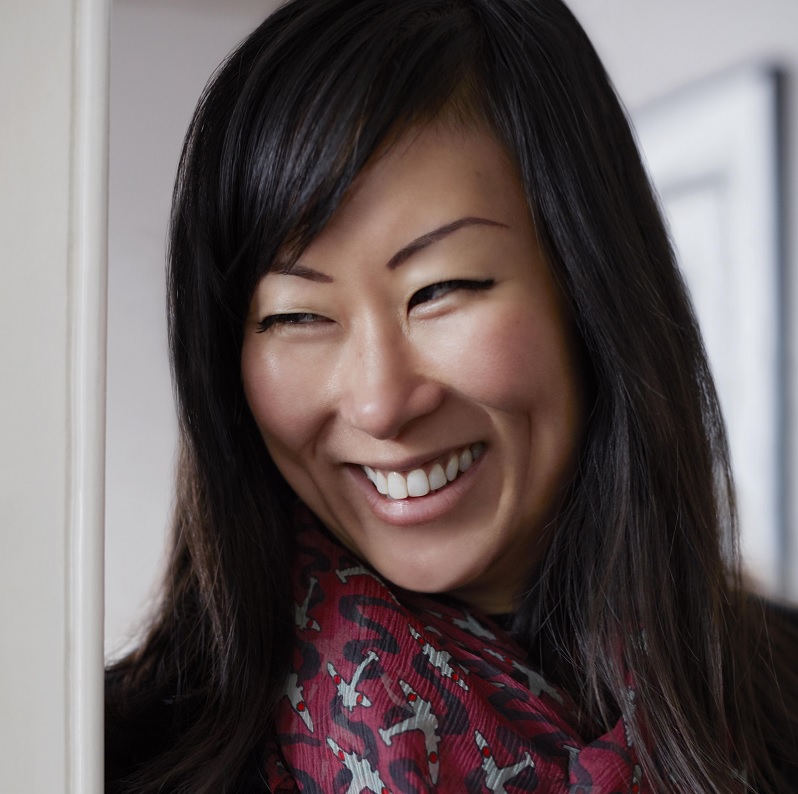 Our introduction to luxury label Tricouni began earlier this year, during London Fashion Week, and it's been an unbreakable love affair ever since. We caught up with the driving force behind the brand – CEO and Creative Director Milyae Park, who is not only absolutely lovely, but incredibly inspirational too. Prior to joining Tricouni, Milyae was CEO of L'Wren Scott, Director at F&F and ran M&S Europe. Despite a very busy schedule, Milyae took some time out to answer a few of our questions….
What's a typical working day like for you? 
Since working at a start-up inherently means unpredictability, I don't tend to have a typical day.  However, in the course of any given day, I'm often awake by 6am (later in the winter).  By 8.30am, I will have consumed several cups of green tea and a hearty breakfast (always), gone for a run (sometimes), responded to my first tranche of emails, and plotted out my day, as I arrive in the office.  I tend to be more analytical in the mornings, so I reserve that time for reviewing the team's work and holding meetings.  Our office is open plan, so when I need to focus, I'm often found with headphones on, playing classical music if I have my Creative Director hat on, and jazz or popular music if I have my CEO hat on (I've always had a habit of playing different music to engage different parts of my brain).
By early afternoon, I am in the studio reviewing sketches, fabrics and trims and doing fittings with the design team, discussing social media, ecommerce strategy and sales with the marketing team, working on photoshoots, auditioning models, writing and approving creative copy, and meeting with editors, retailers and investors.  Somehow in between, I also browse London fashion and retail stores for research; as a former retailer, I've always made that part of my routine, even though I shop primarily online. Afternoons are usually spent receiving private clients in our showroom.  Evenings are rather busy, as there is alwatricouniys an interesting launch party, networking event, or awards evening to attend.
I try to be in bed by 11.30 p.m, though I can be an insomniac sometimes, and only 2 things put me to sleep: reading or playing reruns of American television on my iTunes/Netflix.
Fridays and weekends are when I have significant blocks of time for creative: designing and writing articles (as well as cooking).
What's been the most challenging aspect of building a luxury brand at a time when the fashion industry is undergoing so much change? 
As a business, there are so many avenues we would like to pursue in keeping with and in breaking the trends in today's ever-changing industry; the challenge is that, as a start-up, we have limited resources to do at the pace we prefer.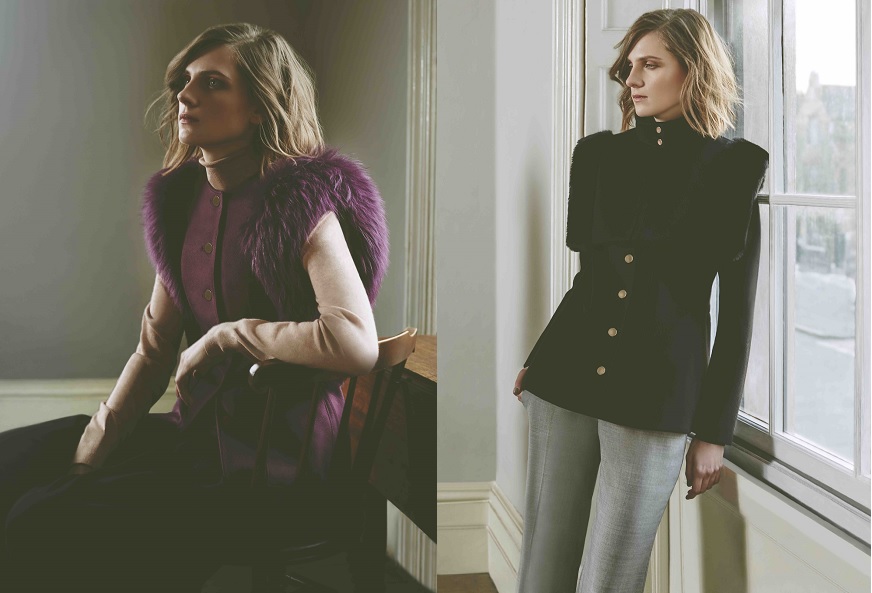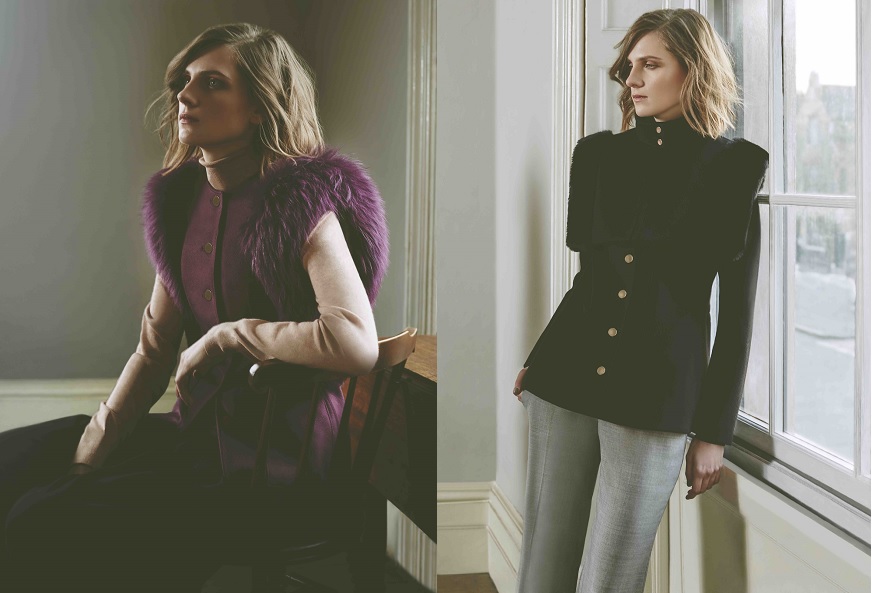 You're stuck in a lift for 5 hours. Who would you love to spend your time with?
Elsa Schiarparelli, Marie Curie – not only for her genius, but also because she could break us out of the lift, Oscar Wilde, Bob Fosse, Barbara Walters, and my 9-year old niece – because she's endlessly entertaining and it would be interesting to see how her young mind would learn from this cadre of characters.
Most treasured item in your wardrobe and why? 
First, it's our Tricouni Gstaad coat in Bordeaux –  it's a constant reminder of how far we've come as a company, in such a short space of time (I can't help but smile every time I wear it).  But before that, it would be my strapless, red Valentino silk chiffon gown with train. Aside from the sheer beauty and drama of it, when I first bought it represented a time in my life when I was really coming into a much freer me (professionally and personally).
Favourite beauty product?
Being Korean, I was raised with the notion that great skincare is mandatory.  I have an involved regime, but my staples include Cremorlab Essence (I know people still don't understand essence, but I would assert it's worthwhile) -and Sunday Riley's Good Genes.
You can only buy one bag this year…..which would it be?  
Whilst I tend to favour clutches, I'm in love with Mansur Gavriel's Circle bag. In fact, you've just given me an idea for a photoshoot with the bag and our Aviator scarf hat that's part of our Stephen Jones x Tricouni collection.
Favourite holiday destination and why? 
Capri and Ischia.  I find the Faraglioni mesmerising – there is something reassuring and serene about the steadfast rock formation surrounded by the blue waters.
Best piece of advice you have been given?
To be as authentic as you can in your leadership style.  We are taught, particularly as women, we should or shouldn't act a certain way.  I've learned that whilst knowing your audience is important, what's most compelling is that adherence to self – that's what makes people want to follow you .