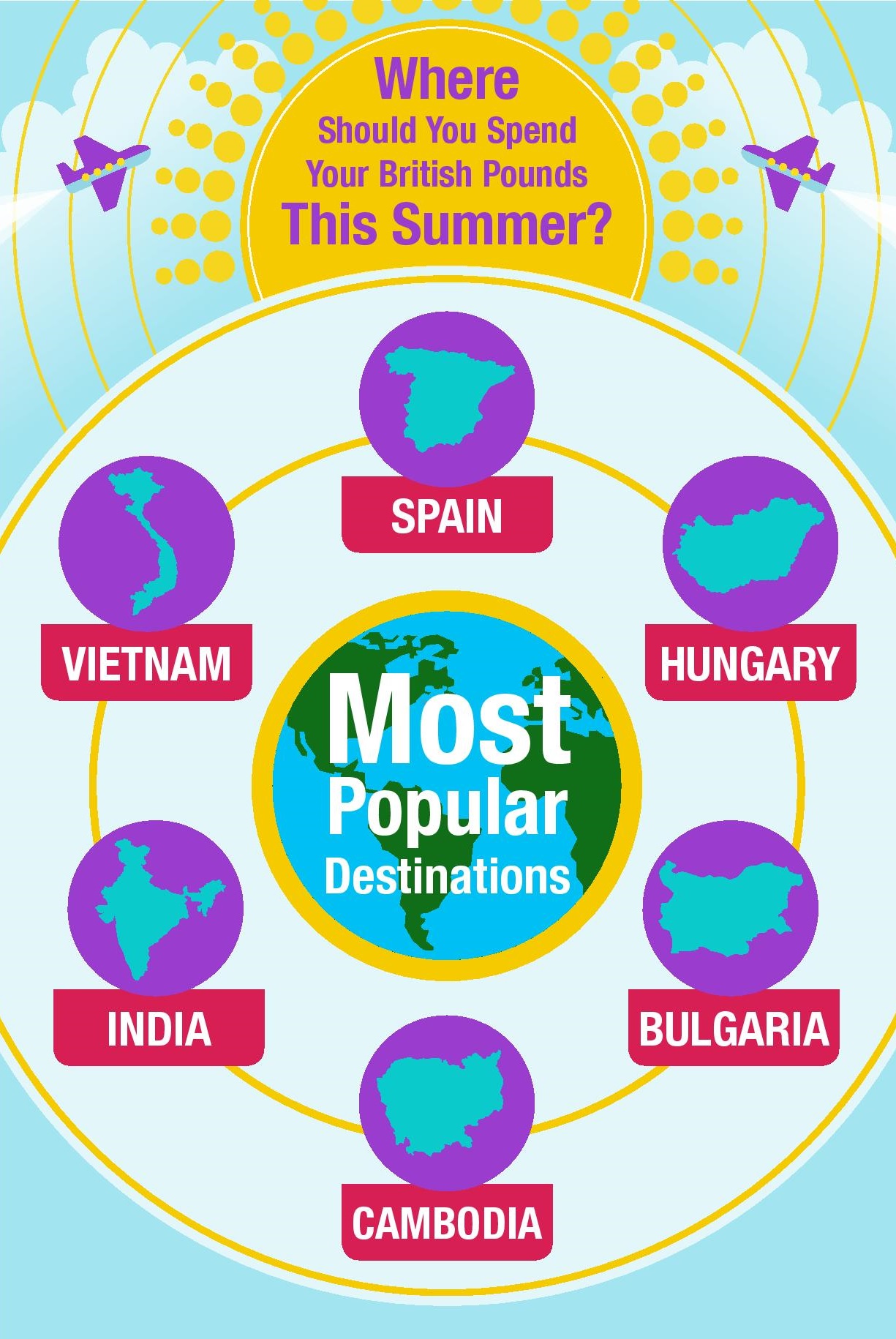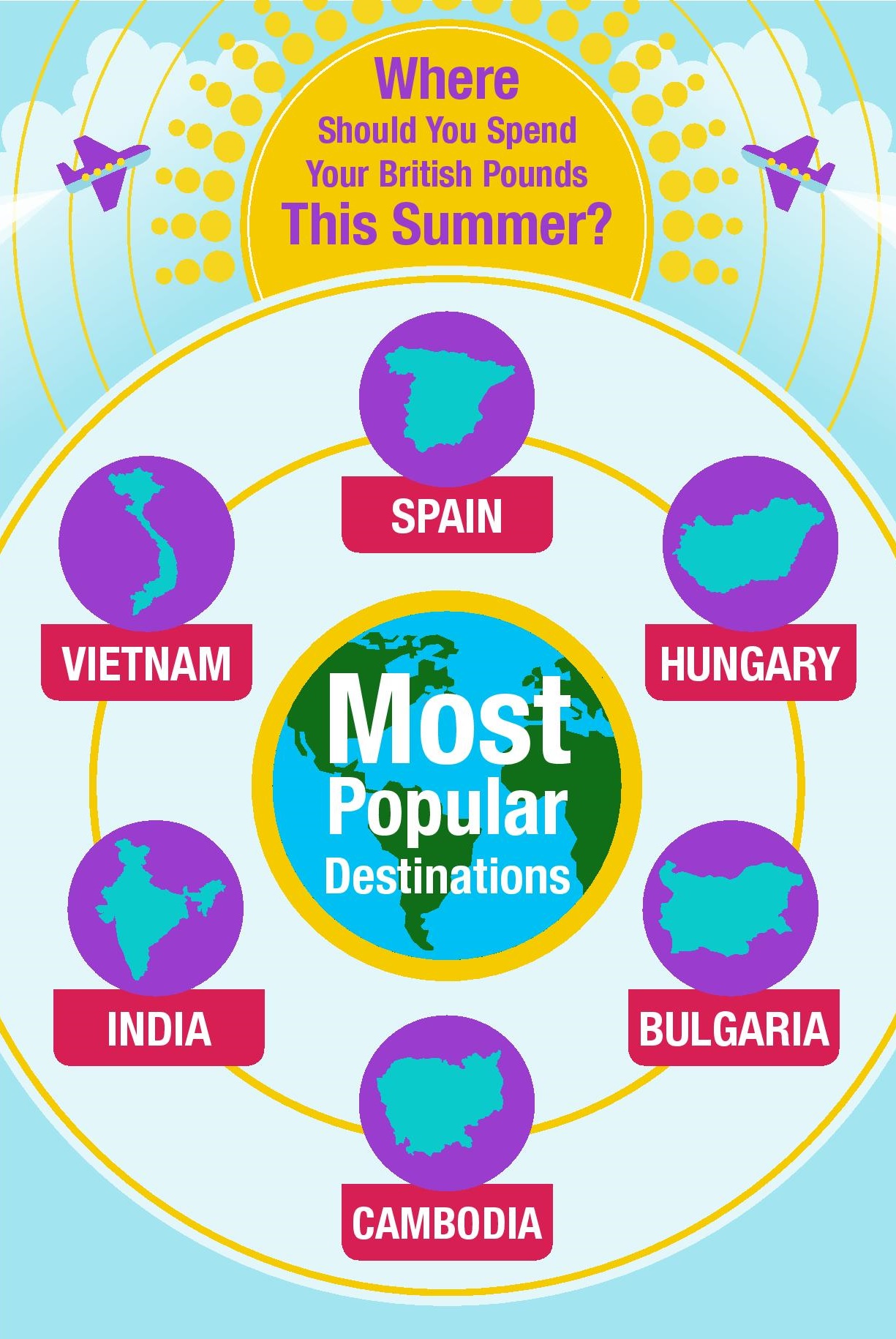 Still not decided where to spend your summer holidays? What are you waiting for? At the rate, time has flown by this year, before you know it, it'll be the end of August and the summer holidays will be well and truly over.
If you're a tad worried about the costs and you're counting the pennies (like most of us), opting for a holiday that's value for money isn't optional. So, that means, cheap drinks, travel and entertainment right?
Split into short or long haul, depending on how long you can get away for, this really handy infographic created by Swift Money, breaks down, how much you'll get for your British pounds at the current exchange rates, the cost of a meal, travel, beer, water and even how long the flight takes (if that's a factor in your decision making process) for six popular destinations – Spain, Hungary Vietnam, Cambodia, India and Bulgaria.
According to the stats and our budget, you can find us in Majorca this summer!