Last Updated on 5th July 2016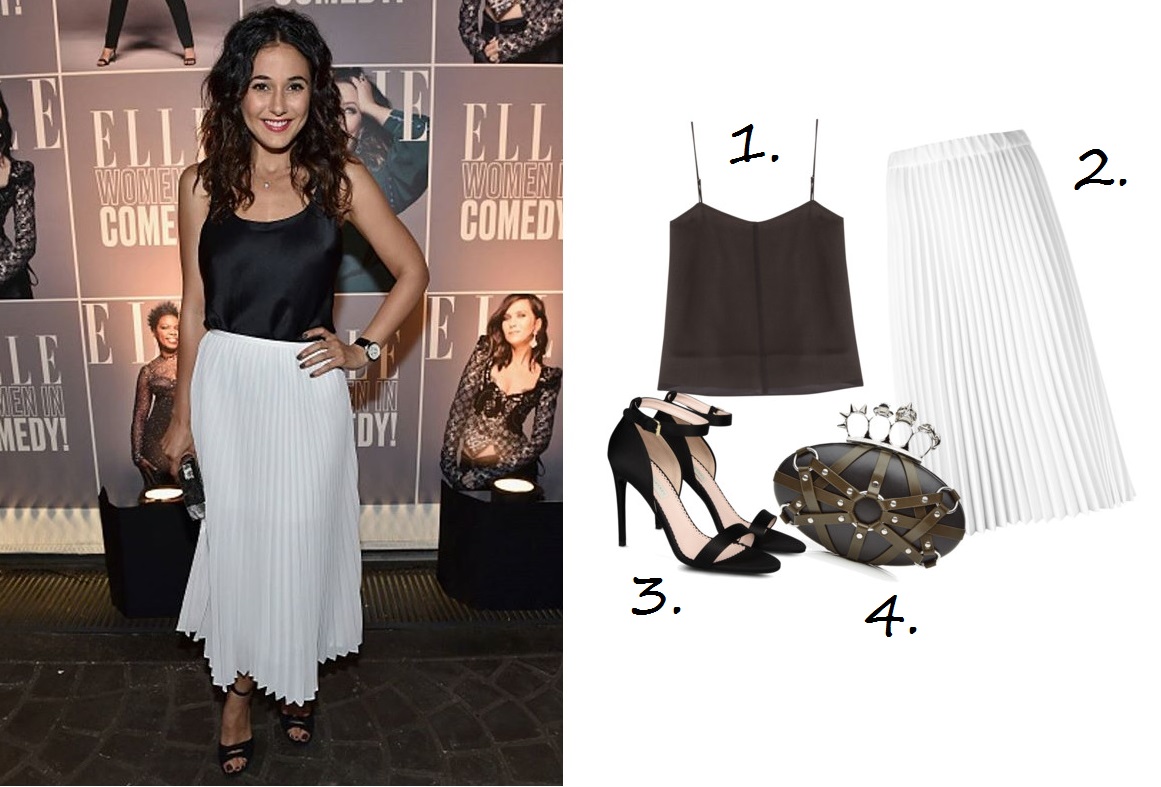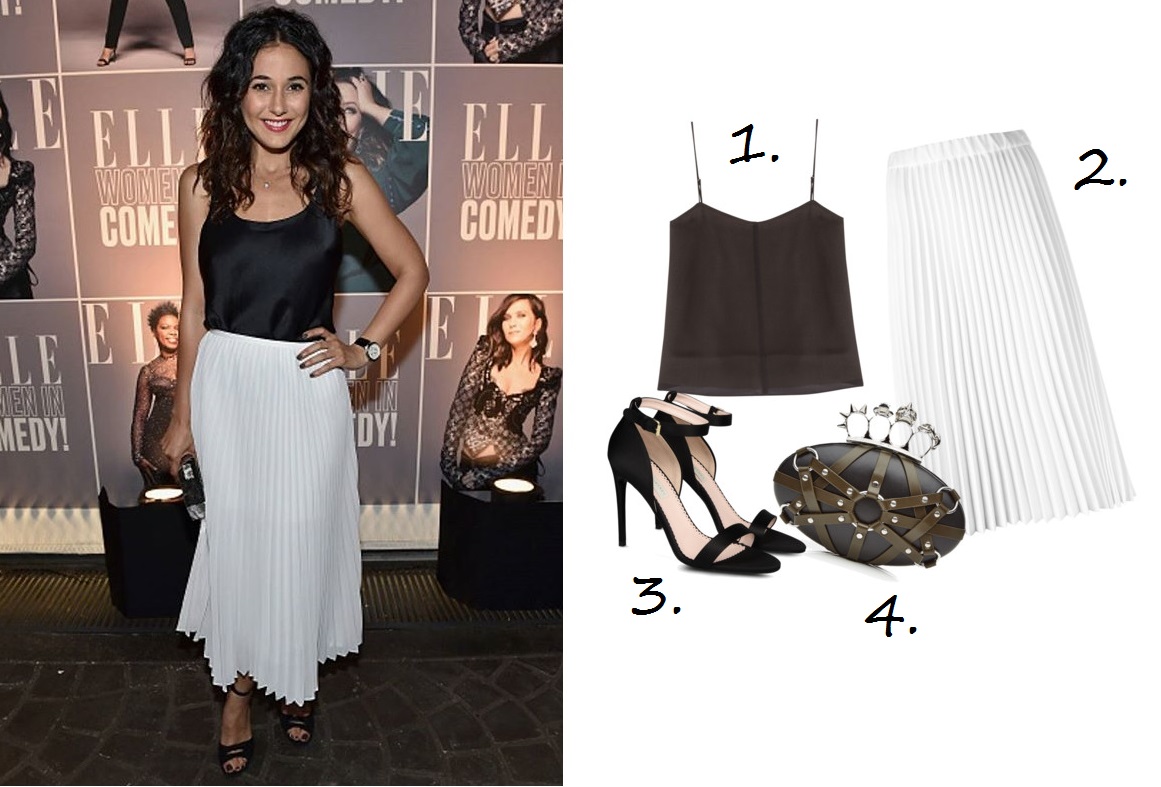 Actress Emmanuelle Chriqui has perfected the art of wearing basics beautifully and her outfit to the ELLE Women in Comedy Event earlier this month in West Hollywood was no exception. Demonstrating how to wear the pleated skirt for an evening out, we have to say she gave us major style inspo!
Now, if you haven't already invested in a pleated skirt, may we suggest you do so now. We promise, you won't regret it. A spring staple that's made it's way into our summer wardrobe and looks set to stay there right through autumn, the pleated skirt is a welcome option when you're in need of a fresh fuss-free outfit.
Are you in love with Emmanuelle's outfit as much as we are? If so get the look with the products below…
1. T By Alexander Wang silk camisole 2. Comme des Garçons GIRL white skirt 3. Stella McCartney Black Silk Sandals 4. Alexander McQueen leather purse