Last Updated on 19th April 2018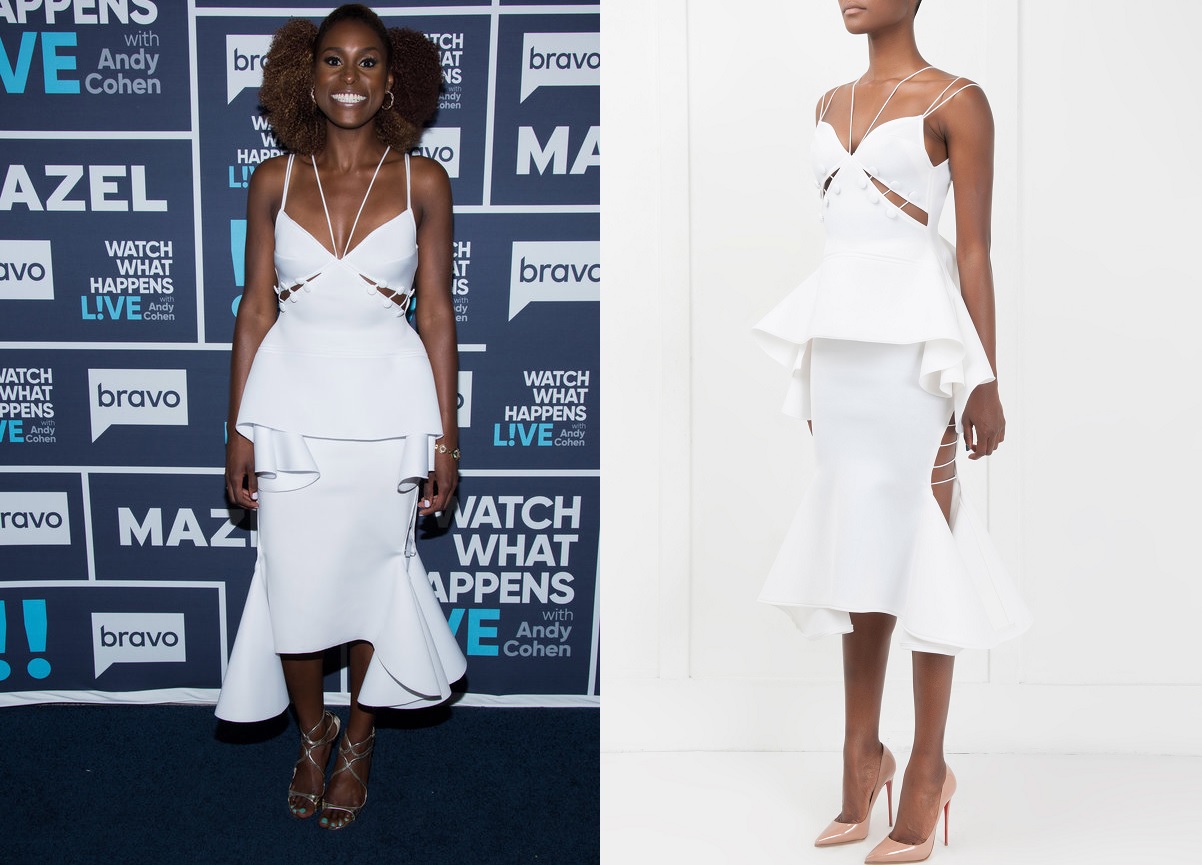 HBO's Insecure is back. Yay! We've been counting down the days. But more importantly lead actress and creator of the show Issa Rae has been well and truly killing it in the fashion game whilst doing the rounds to promote season 2. Issa took to Bravo's "Watch What Happens Live" wearing a gorgeous cut-out top and skirt with ruffle detail by Brooklyn based label – Muehleder.
We love everything about this! It's striking yet simple. Fun yet sophisticated. And the silver strappy heels contrast with the all-white outfit beautifully. As an alternative opt for a cut-out white dress but don't skip the metallic sandals. For us, they give the look that extra "oomph". It's a 10 out of 10 from us. What say you?