Last Updated on 24th October 2016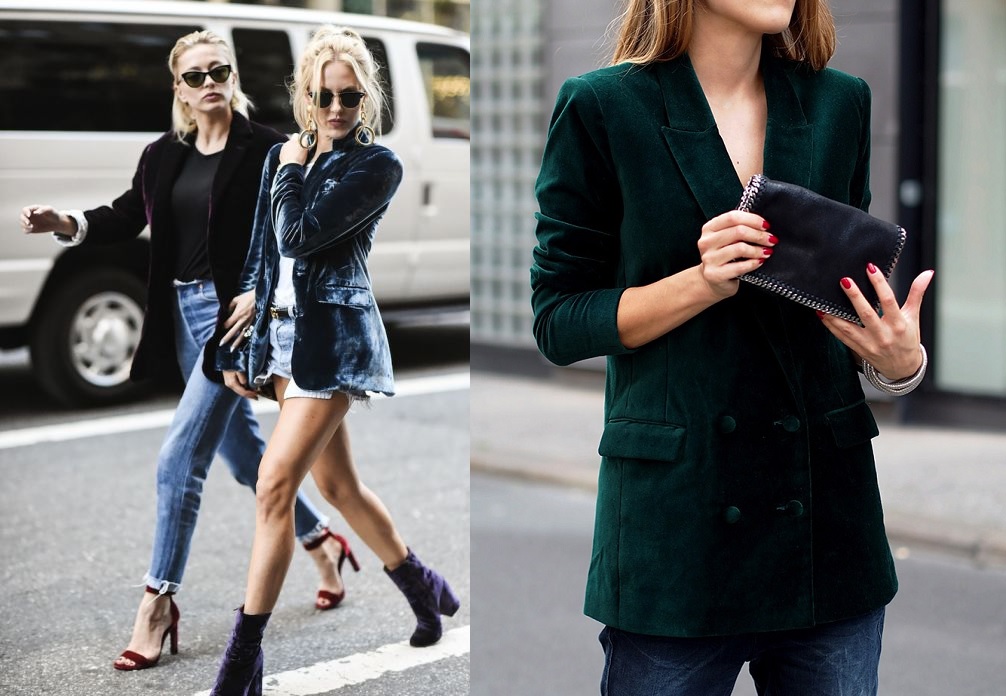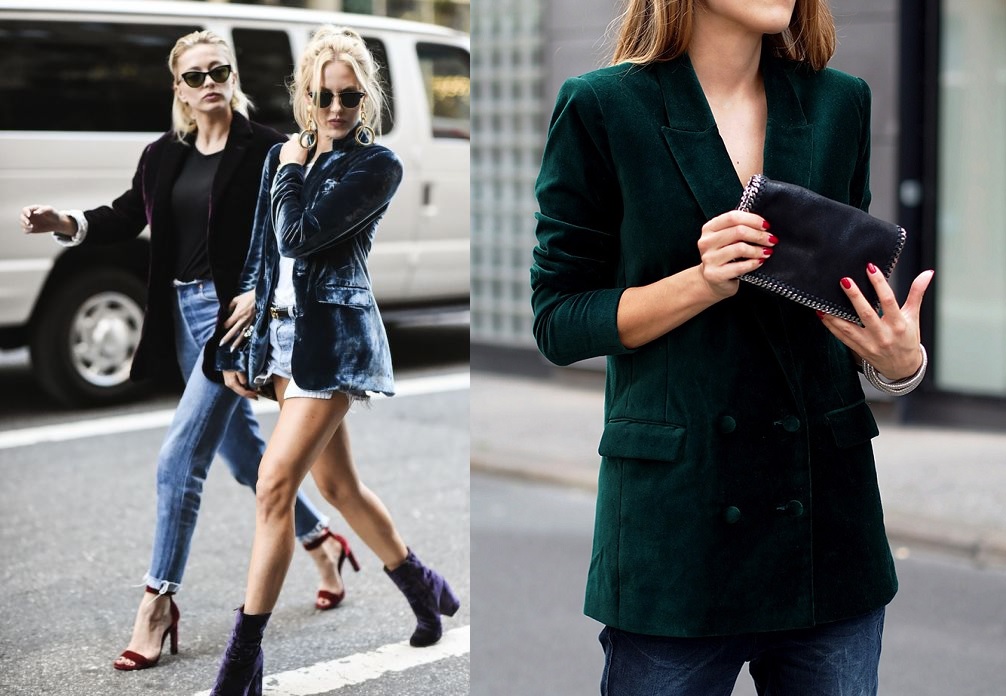 If you didn't get the memo – "velvet is HUGE for autumn". It's crept up on us slowly but it's official, velvet has taken over where suede left off. From skirts (as seen on Victoria Beckham) and dresses (as worn beautifully by Blake Lively) to heels, boots and bags. Take a trip down to your nearest high street and you'll see velvet on every item possible.
But our favourite velvet crush at the moment has to be the blazer. And by the looks of it, we're not the only ones loving the new take on this essential piece of transitional outerwear. With lots of velvet blazer options available from fitted, to crop and the boyfriend blazer, you wouldn't be blamed for wanting them all. We sure do.
The problem is, we can forsee the velvet trend being a micro-trend, so if you're counting the pennies and would rather splurge on more timeless pieces, then we advise investing in a good quality blazer that isn't too costly but will see you through the trend and most importantly is versatile enough to create as many outfit options as possible.
Case in point, this luxe navy velvet blazer, which can be found over at Comptoir des Contonniers. Best of all, it's on sale. Reduced from £155 to £108.50. #Love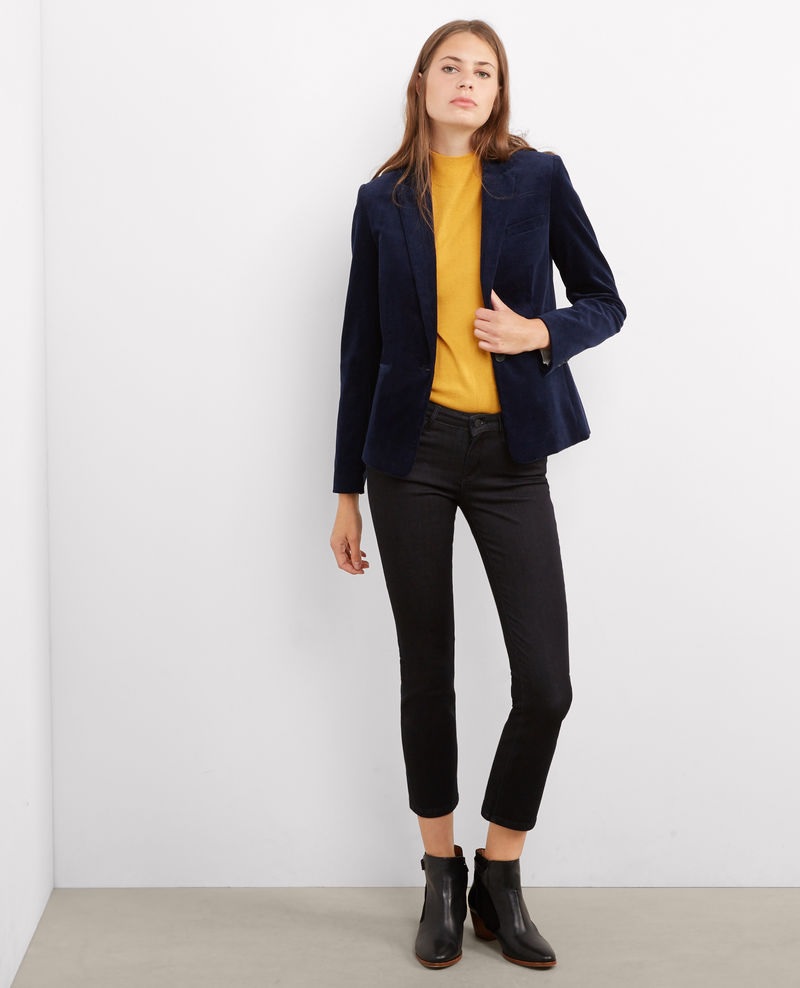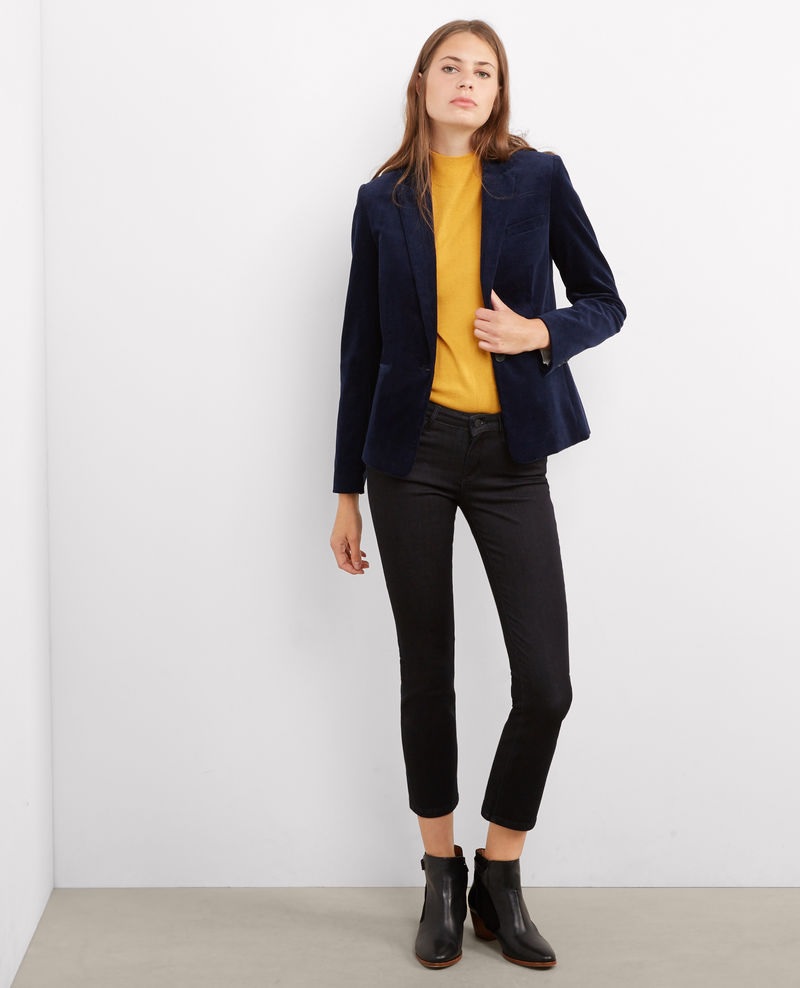 Pair with a white t-shirt, distressed jeans and tan boots for a casual look that's easy to put together. Velvet blazer Twilight, £155, £108.50 available at Comptoir des Contonniers.