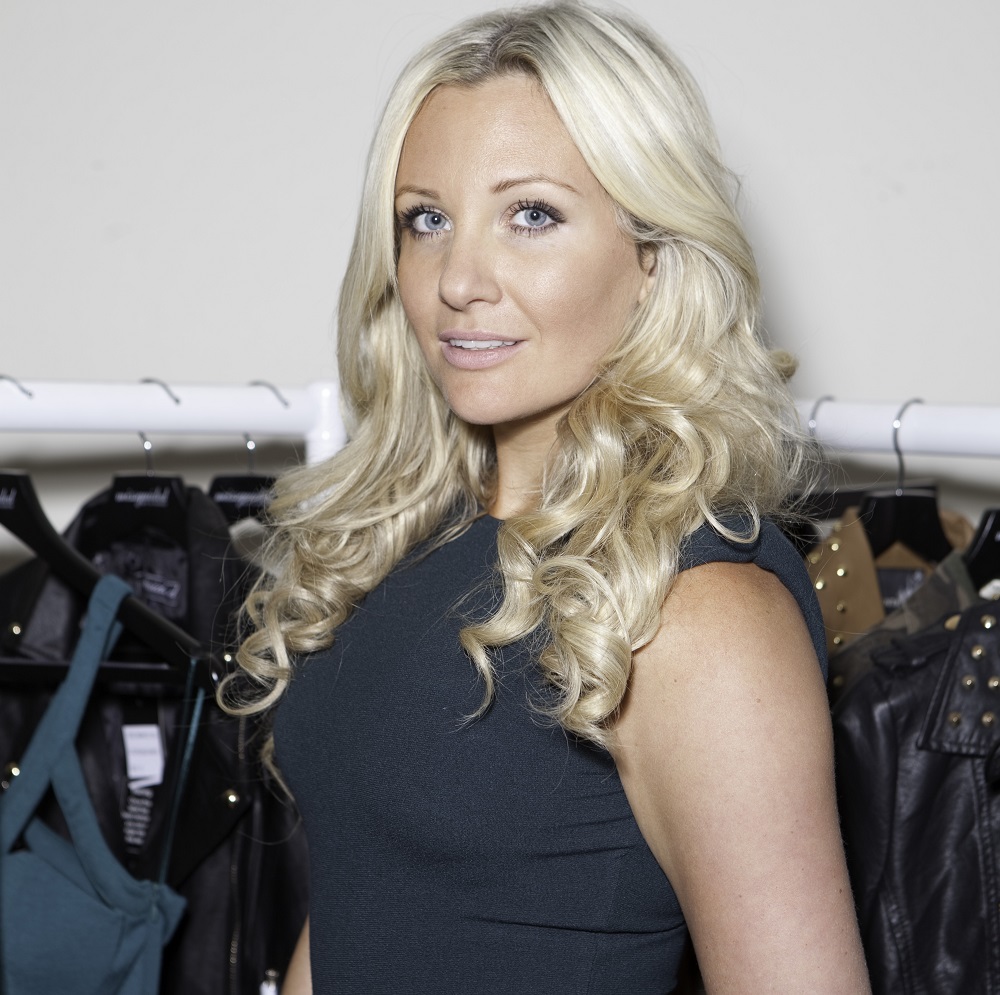 Juggling motherhood and work is no easy task. That's a fact. And we're always intrigued by (and moreover love to feature) women who manage to do it so effortlessly. This week, we're throwing the spotlight on (mother of two) Sally-Anne Stevens, 38, whom in 2004 founded the PR firm – B. The Communications Agency which now over 10 years on, boasts offices in London, New York and Los Angeles.
What's a typical working day like for you?
After yoga and meditation I drop my son at school and head straight to the office. I catch up with our Divisions Heads for an update on clients, team and other business. Then I'll spend the day going from meeting to meeting with clients and new business quite often answer emails on the hop. I have a fifteen minute daily catch up with our accountant to keep abreast of everything financial. I make sure I take a good look around the office and showroom to look at our clients collections and samples and check our office environment looks good and is a healthy, inspiring working environment.
Most enjoyable and challenging aspect of your job?
Development of our brand and agency services. I love nurturing team members and seeing them blossom within the agency, many of my senior team have been with me for 5 years plus. I work at pace and as soon as I decide something I want to see it come to fruition so this can be challenging as I push myself and team hard to succeed and be a step ahead for our agency and our clients.
Top tip for maintaining a work/life balance?
Spending time with friends, mini breaks away with my husband without mobile phones. The no mobile rule always applies at the dinner table and when picking up our son from nursery. I make sure i work out regularly, meditate and go to yoga and Pilates. I am lucky to have a wonderful nanny for my two children, Gabriella is a fantastic support and always there for me when I have those unexpected late meetings. I see my massage therapist every week for deep tissue, lymphatic massage and I make sure I spend quality fun time with my two children Alexander 4 and Mia 9 months.
Favourite holiday destination and why?
Italy! I married my Husband 6 years ago on the Amalfi Coast on the island of Capri so it holds very special memories. I love Italian people, food and the county is magnificent.
Can't live without beauty product?
5 things you'd take with you to a deserted island?
My husband and kids
Pencils and paper
Music
Factor 50 sunscreen
My bed – it's made by Savoir and is designed bespoke. It's the most comfortable thing in the world.
Best piece of advice you've been given?
My Dad gave me the very best piece of advice from a very young age. "Don't worry, they can't hang you for it" essentially he means nothing in life is worth worrying about unless it's going to kill you. This piece of advice has stayed in my mind and I cal upon it every time I feel stressed.