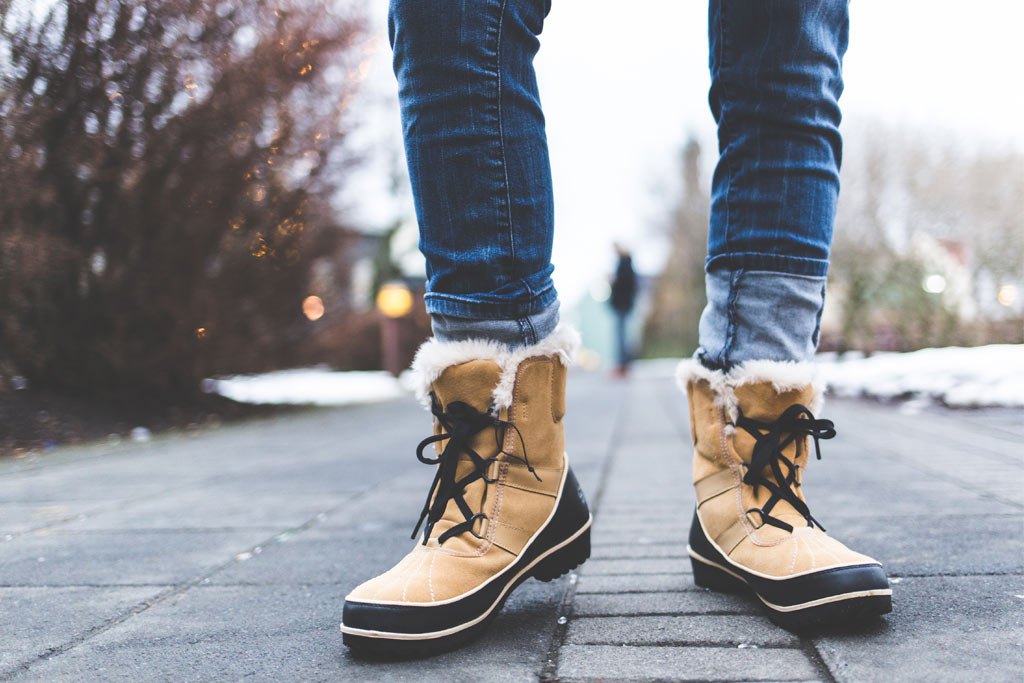 Brrr….just as we were lulled into a false sense of security with sunshine and spring like weather, the temperatures dropped and with it came biting cold winds that call for heavy duty clothing and sturdy winter boots. Whether you're commuting to work or going for long walks at the weekend, we think we can all testify that a rock solid pair of  boots makes all the difference right? And what makes a great pair of boots? Well, it has to withstand rain, slushy ice, snow all while keeping our feet cosy and warm. That's a simple answer but the truth is, it's worth taking a little time to decide exactly what you need from your winter boots before researching which options are the best fit for you. We've put together a little guide to help you find boots that are as functional as they are stylish.
Waterproof
It goes without saying that you have to pay close attention to finding out which materials your chosen boots are made from and water resistant materials are a must to avoid wet feet. Nope, this doesn't mean leather boots don't qualify. Just apply waterproof wax for immediate protection.
Knee high vs Ankle
It might not seem too important but deciding whether to go for a tall or short pair of boots does have functional implications. Knee high or even thigh high boots of course add an extra layer of warmth to your calves and are better suited for snowy weather whereas shorter boots provide better ankle support making them easier to walk in – perfect if you're an avid hiker or just need a boot to run daily errands in. By knowing exactly what you want and which style will suit your individual need you can source some great options online, we have a number of favourites over at the Mr-shoes sale which is currently now on and over at Ruby shoo shoes.
Get a grip
When it comes to outsoles, for us rubber soles with a decent grip are always the best. We're speaking from experience here, we can't tell you how many times we've nearly slipped over when having to run for the bus *argh*. If you regularly find yourself in the same all too common situation, consider investing in boots with both removable insoles and interchangeable outsoles.
Warm & Breathable 
There's nothing worse than freezing cold feet, actually there is – freezing cold "wet" feet. But if you've been paying attention to our guide, you've already made a mental note to make waterproof boots a priority, which leaves the other necessity – ensuring your boots are warm and lined accordingly. Opt for insulated insoles and avoid foot odor or fungi by ensuring the lining of the boot has antibacterial properties and is breathable.