Last Updated on 7th April 2017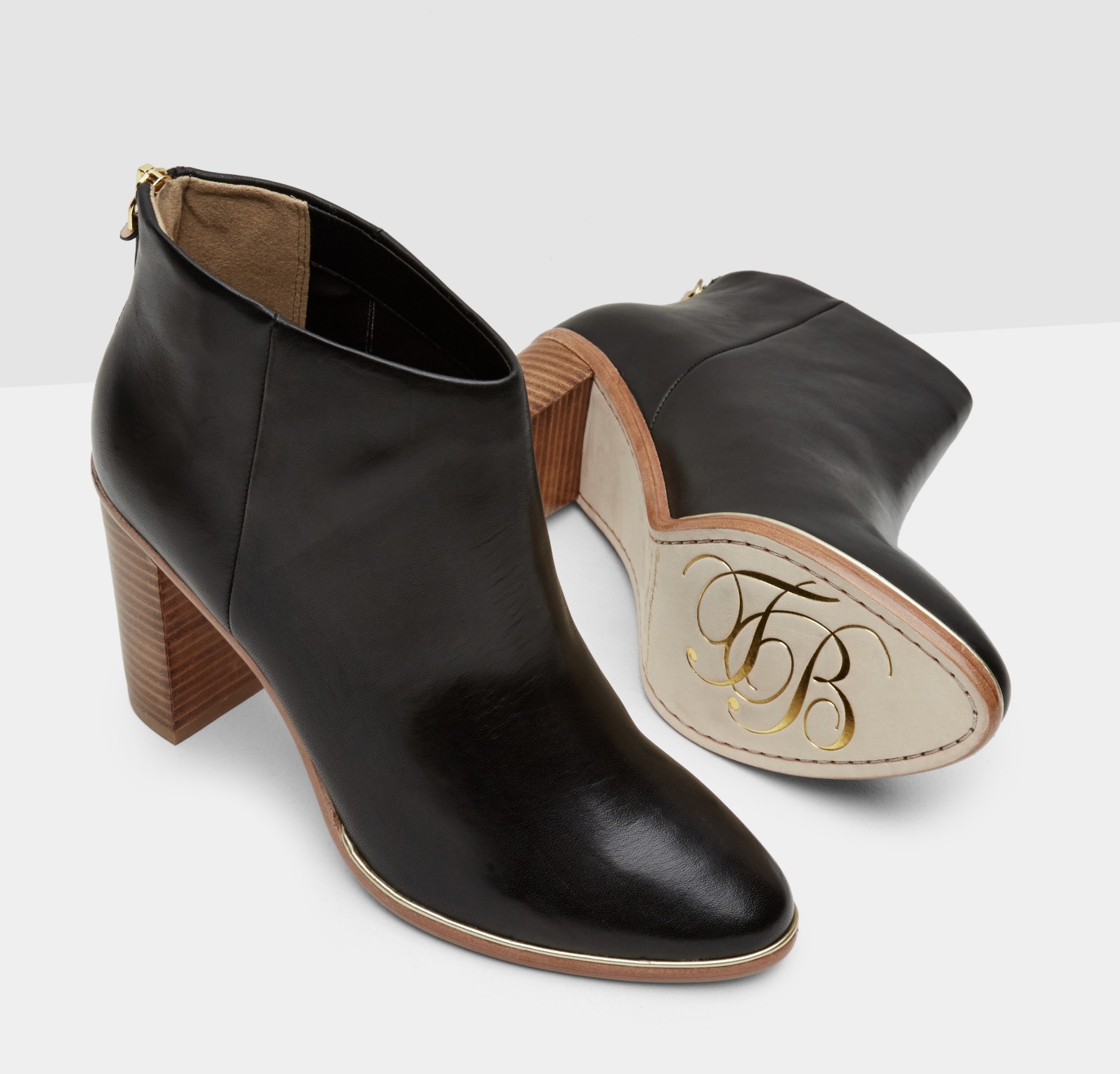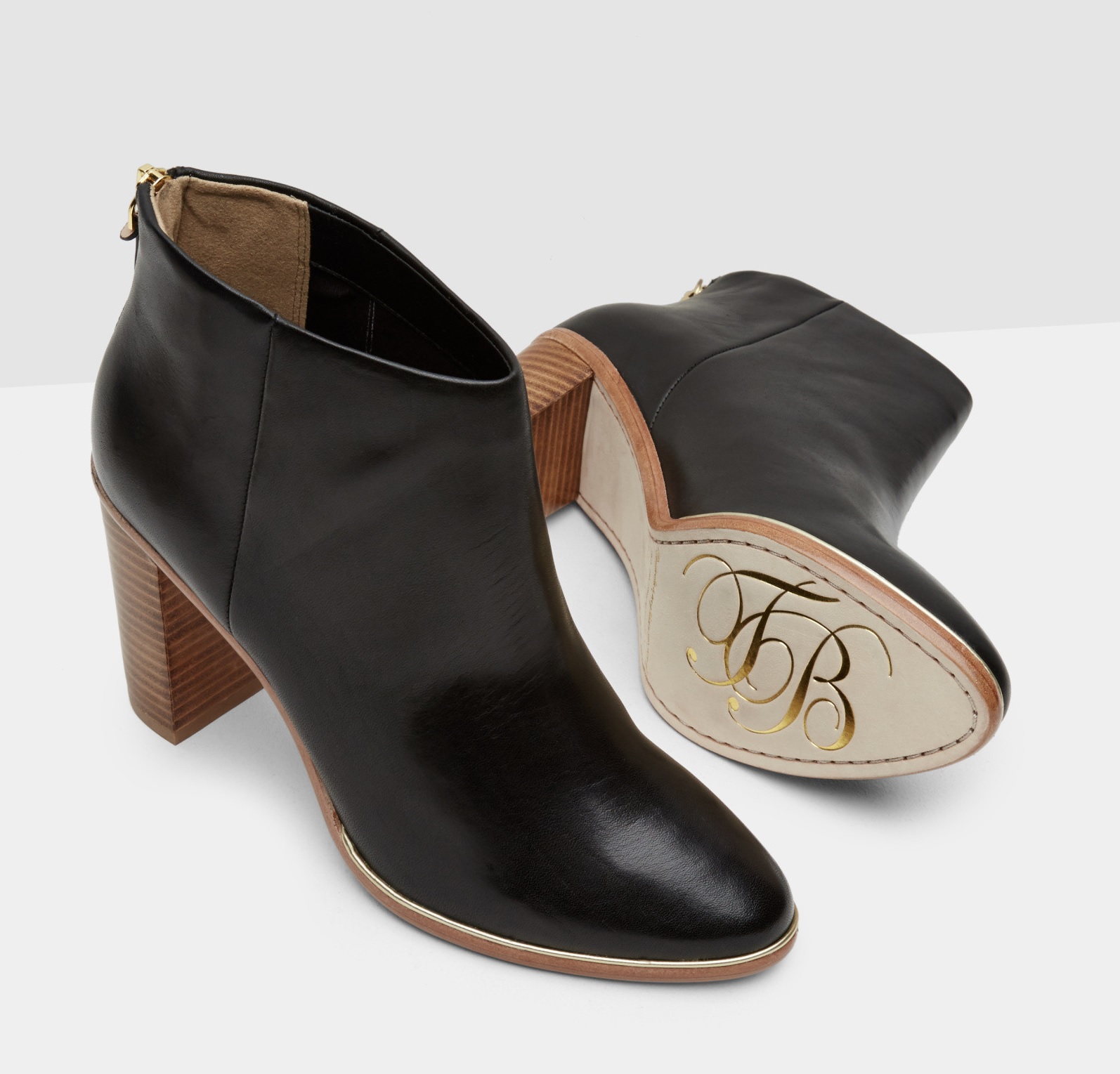 We absolutely love spring, but let's face it, regardless of the bright blue skies and lovely sunshine, it's still a little chilly outside right? The weather is in that transitional stage – it's definitely not warm enough for sandals, but we're far off from the months when heavy duty knee-high boots were required. The best footwear for this type of weather? Ballet pumps and ankle boots.
Never one to disappoint, one of our favourite retailers Ted Baker, has a great selection of spring worthy shoes on offer this season. From floral heels, to patent flats, on-trend sneakers and these timeless leather ankle boots. Versatile enough to complement most pieces in your wardrobe, we've styled it with two outfits guaranteed to take you from "am to pm" effortlessly.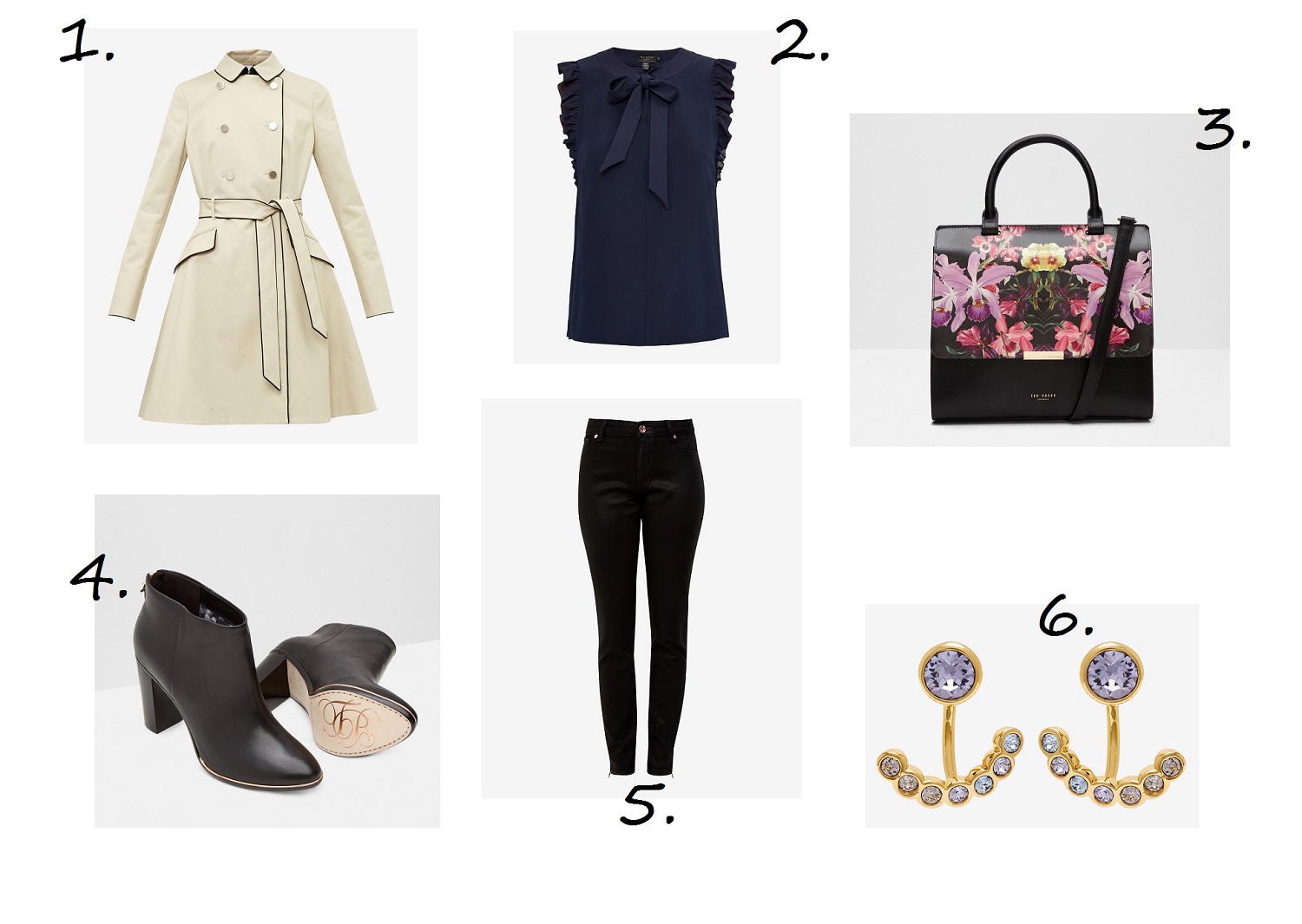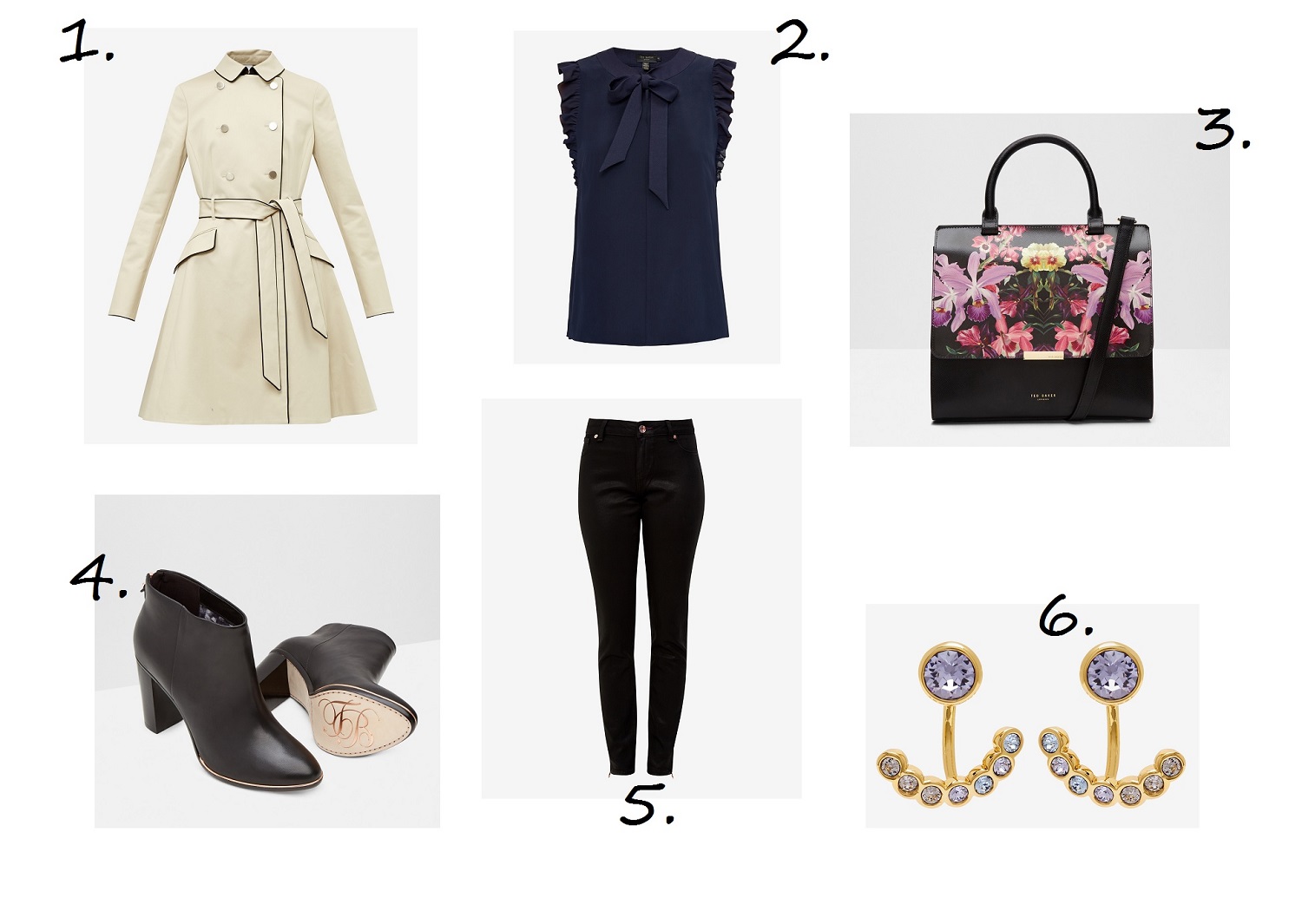 Got a brunch date? Or perhaps a mid-afternoon business meeting? Opt for a classic and sophisticated outfit with a beige trench coat, sleeveless blouse and black cigarette trousers. Accessorise with statement earrings and a floral bag.
1. GILLIY Double breasted trench coat, 2. EENE Bow tie silk frilled top 3. ARINNA Blushing Bouquet leather bag 4. LORCA Leather Ankle Boots 5. ANNNA Wax finish skinny jeans  6. CORALIN Swarovski Crystal drop earrings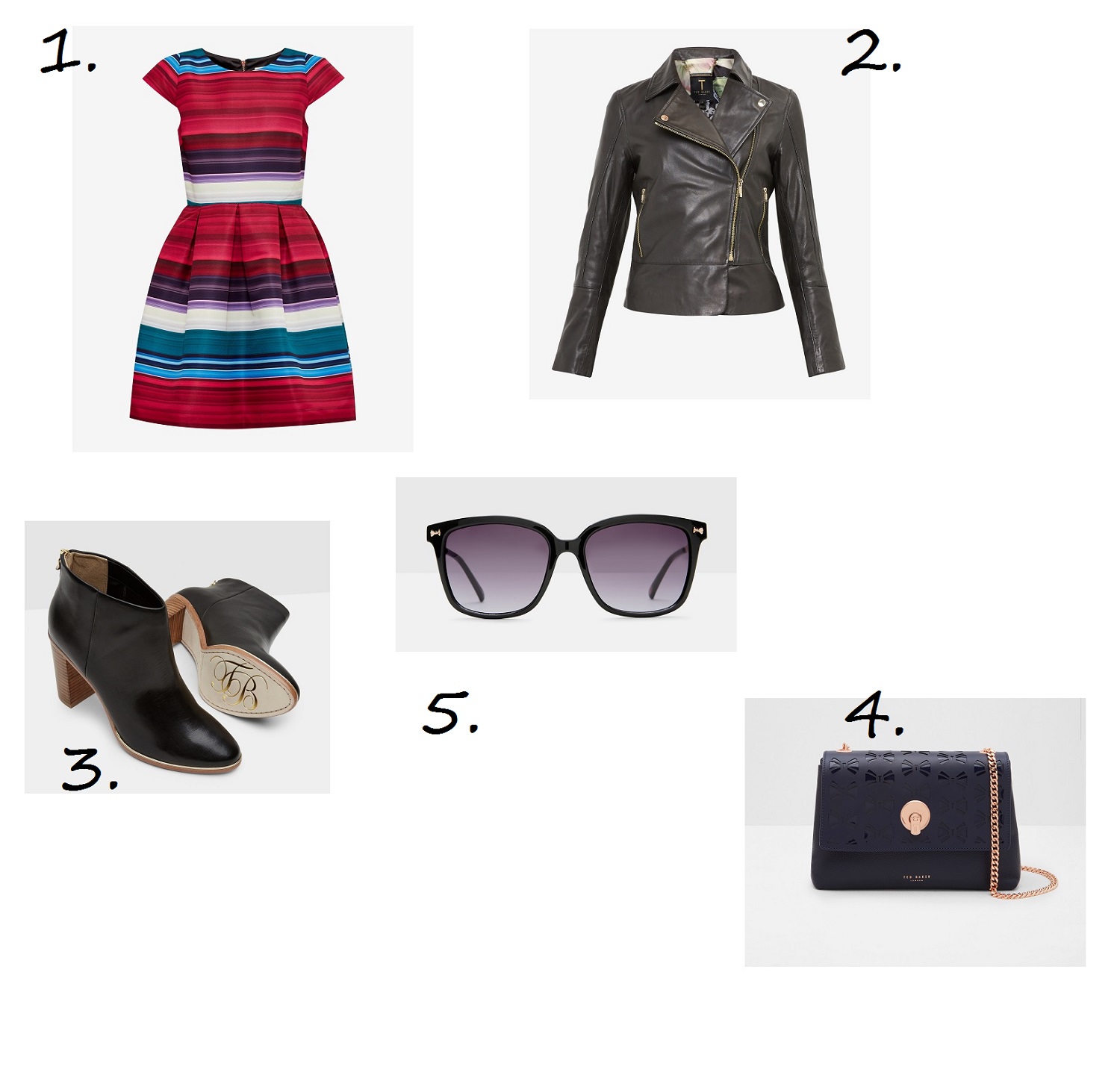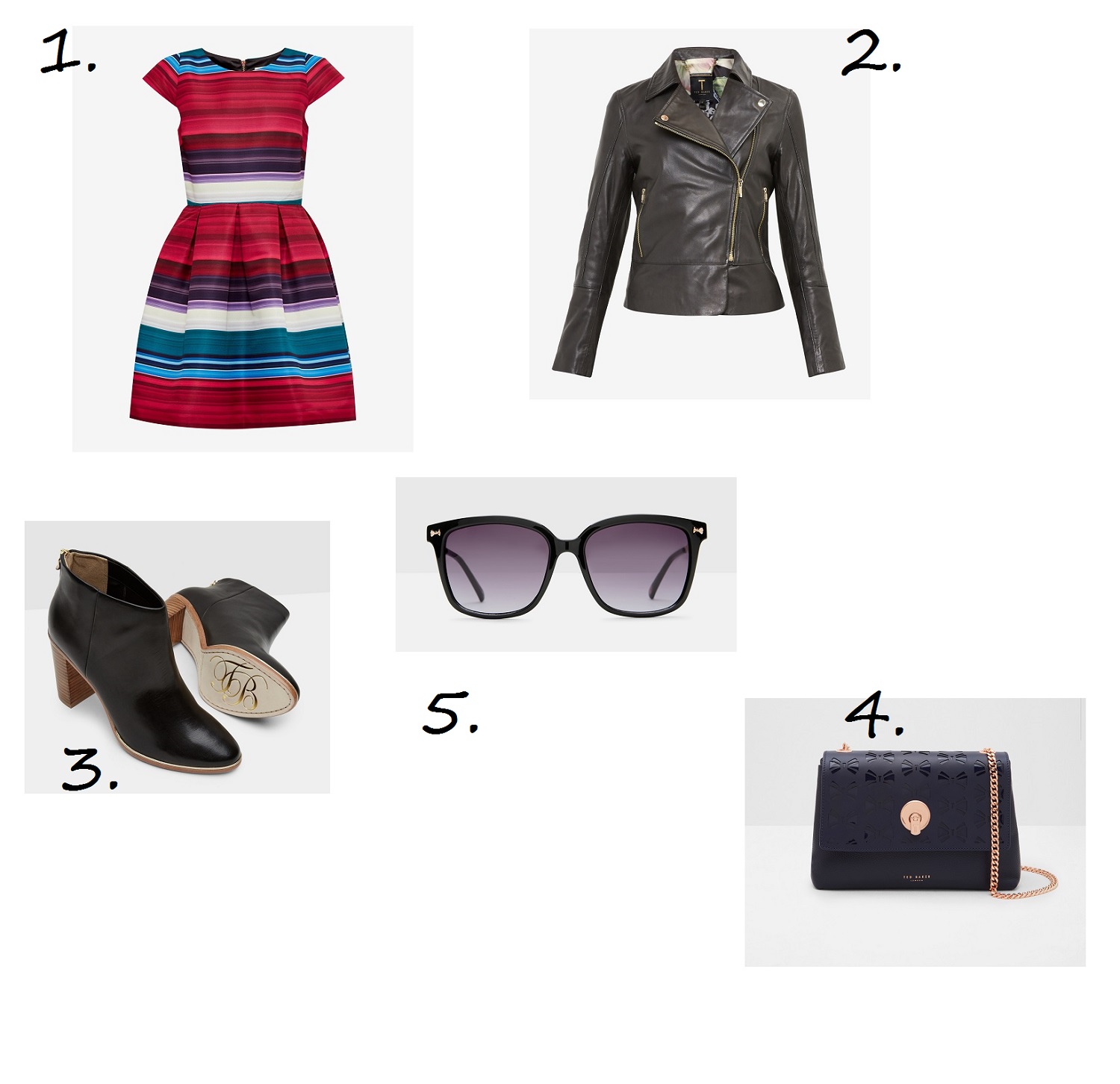 For a bold look guaranteed to make a statement, look no further than this stunning striped pleated dress. Add a little edge with a leather biker jacket, sunnies and a black cross body bag with gold hardware.
1. ROZAH Striped pleated dress 2. LIZIA Leather biker jacket 3. LORCA Leather ankle boots 4. MINA Cut-out circle lock leather cross body bag 5. RAYNE Bow detail oval sunglasses
All products featured are available at TedBaker.com