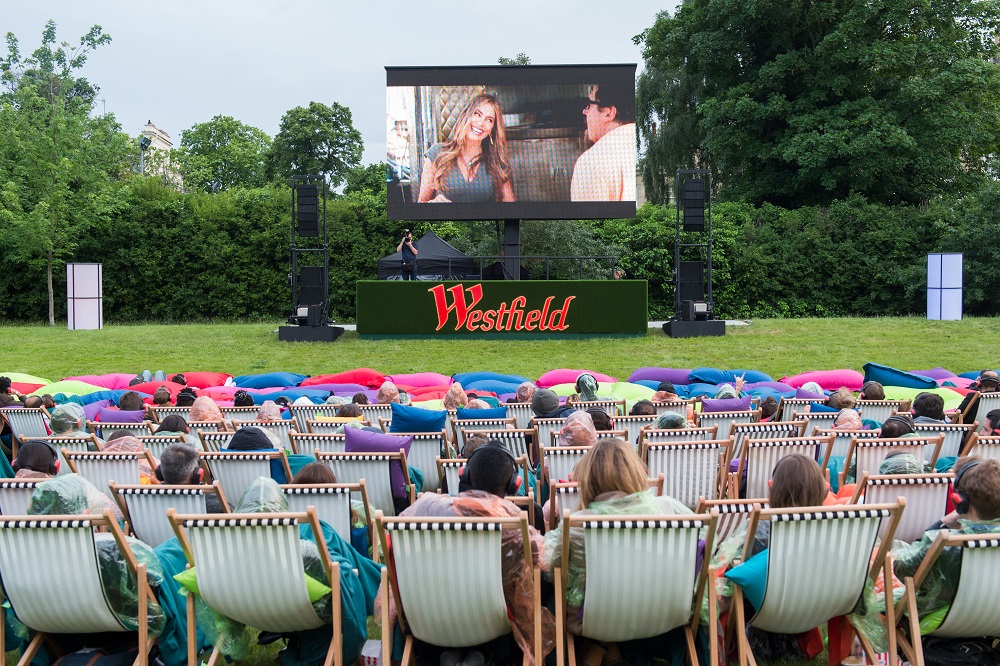 If you're looking for something fun to do this week, look no further than the Westfield Open Air Cinema. As part of the Evening Standard's month long Food Festival, Perks Field park near Kensington Gardens is currently playing host to a fabulous Night Market featuring over 50 of London's best food and drink vendors as well as DJ's and live music. In and amongst the festivities, is Westfield's outfoor cinema which showcases a blockbuster movie every day. We popped down to watch Doctor Strange and it was fantastic!
Luckily the weather promises to be great this week and there really is something to be said for watching a movie outside in the sunshine. Sadly however, this is the last week the food festival will be at Perks Field which also means the end of the open air cinema on Sunday. To gain entrance, you'll need to purchase a ticket to the Night Market as well as a film ticket which costs £4 for adults, £2 for children 5 years and over, and free for kids under 5. Movies scheduled to screen this week include Pretty Woman, Back to The Future, Star Wars: The Force Awakens, Tangled, Toy Story 2 and more. Click here for more information.
P.S If you make it down to the Night Market, you absolutely must try a Honey Butter chicken burger from Other Side Fried. It's freakin amazing!