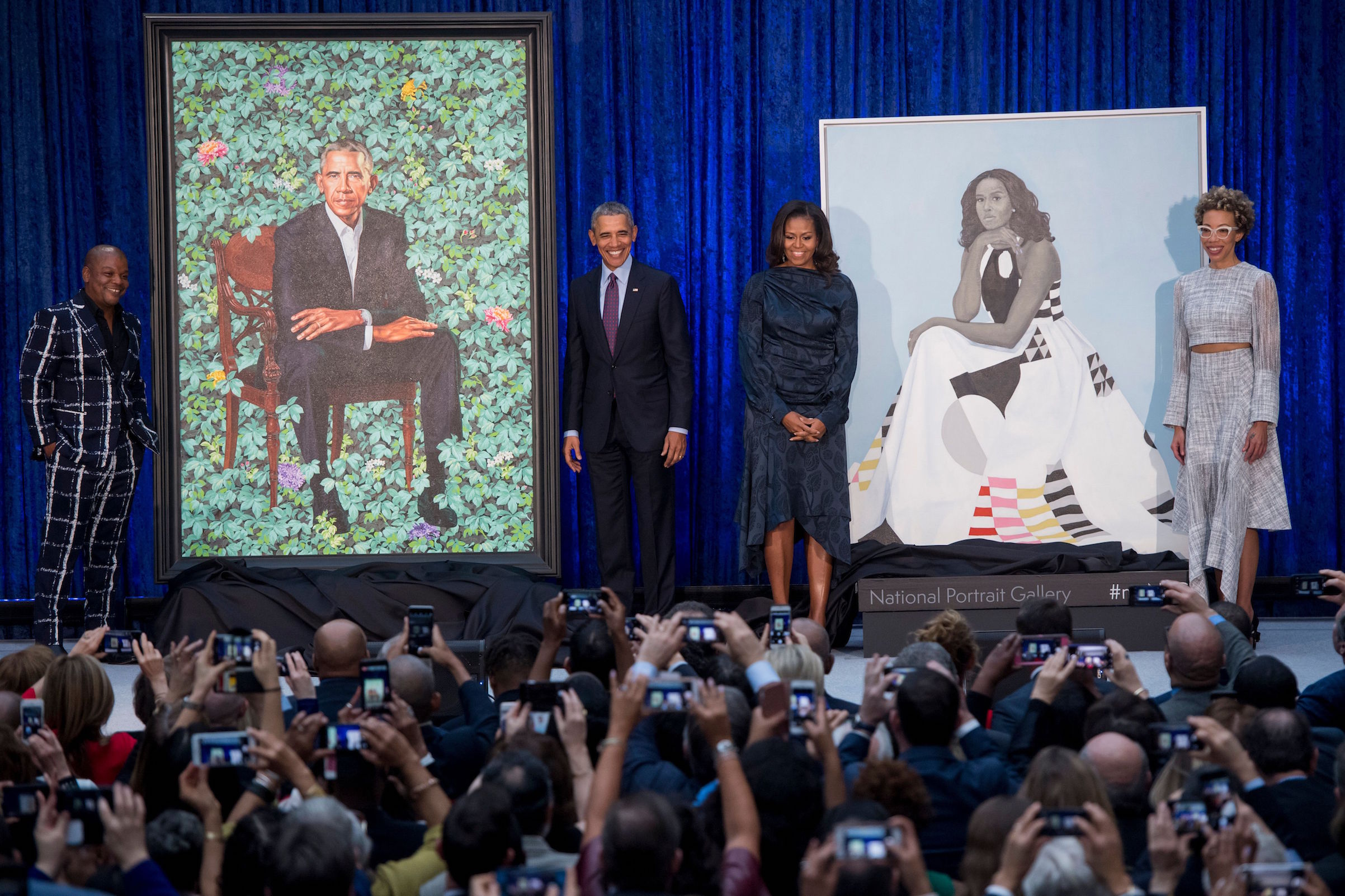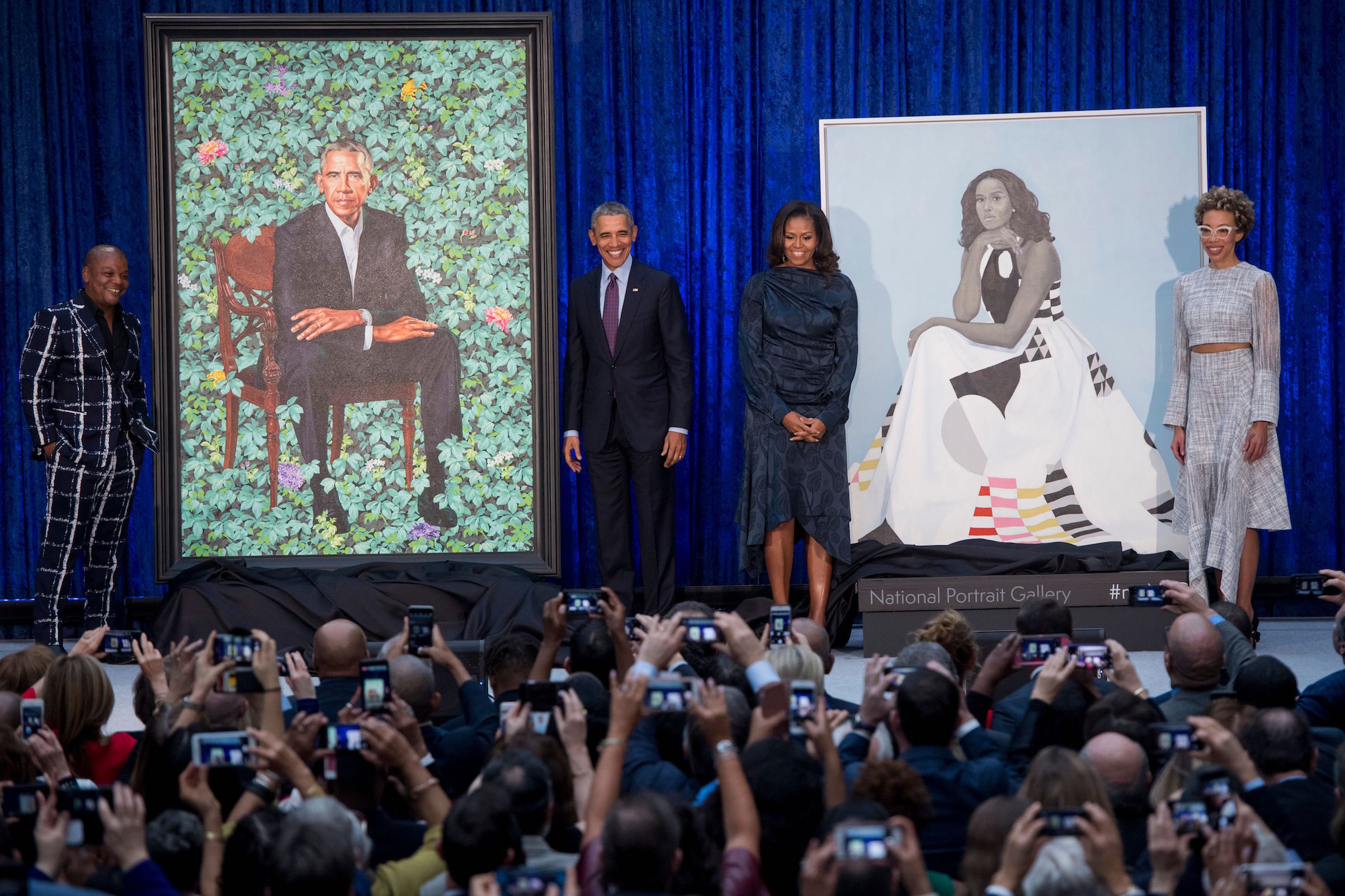 Yesterday marked an important moment in history. At the Smithsonian National Portrait Gallery in Washington DC., the official portraits of Barack and Michelle Obama were finally revealed to an audience which included ex U.S vice president Joe Biden, director Steven Spielberg and actor Tom Hanks. The occasion saw the addition of the first African-American couple to the gallery's presidential collection which began in 1994, as well as the first time African-American artists have been commission to do the job.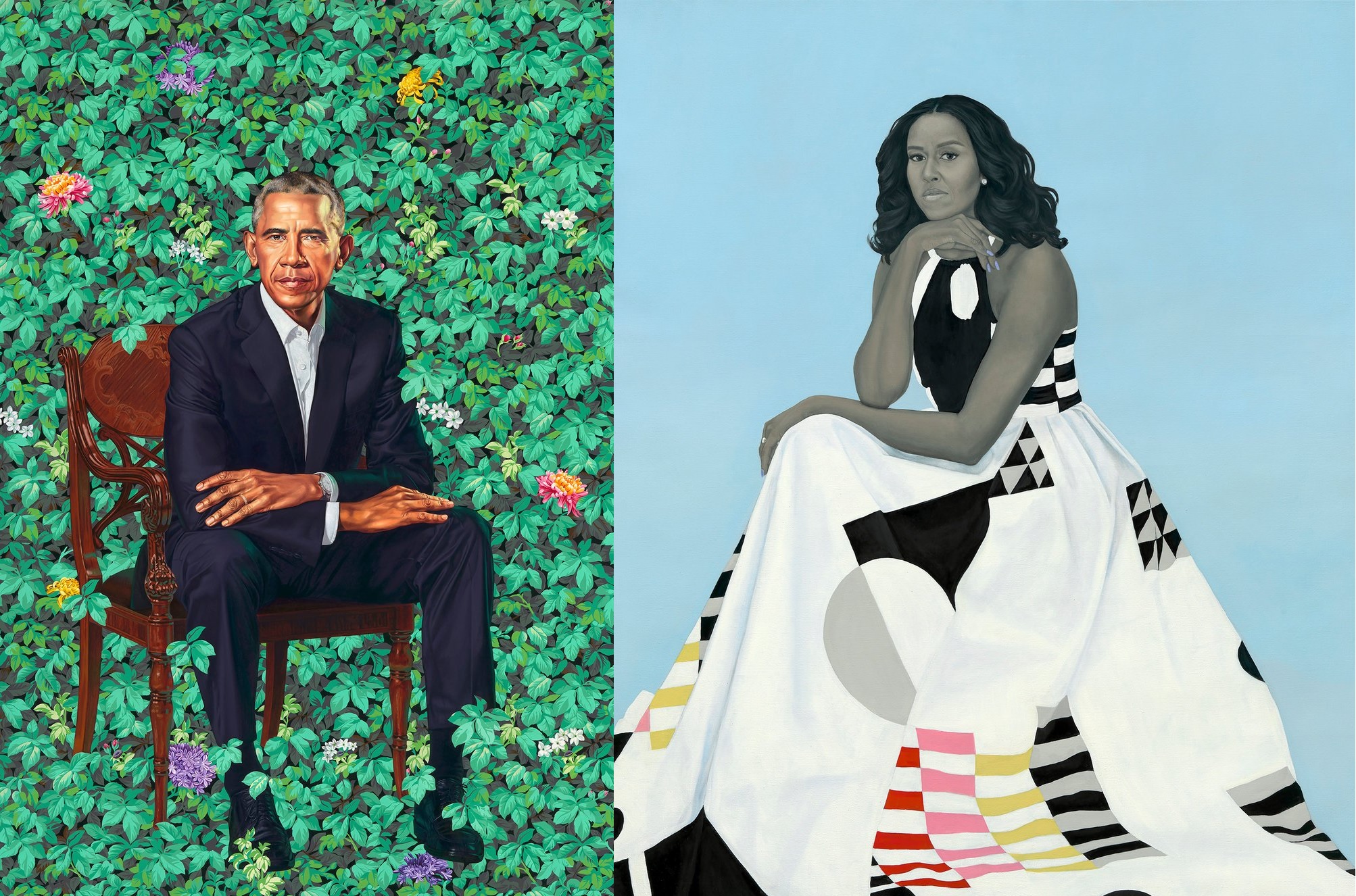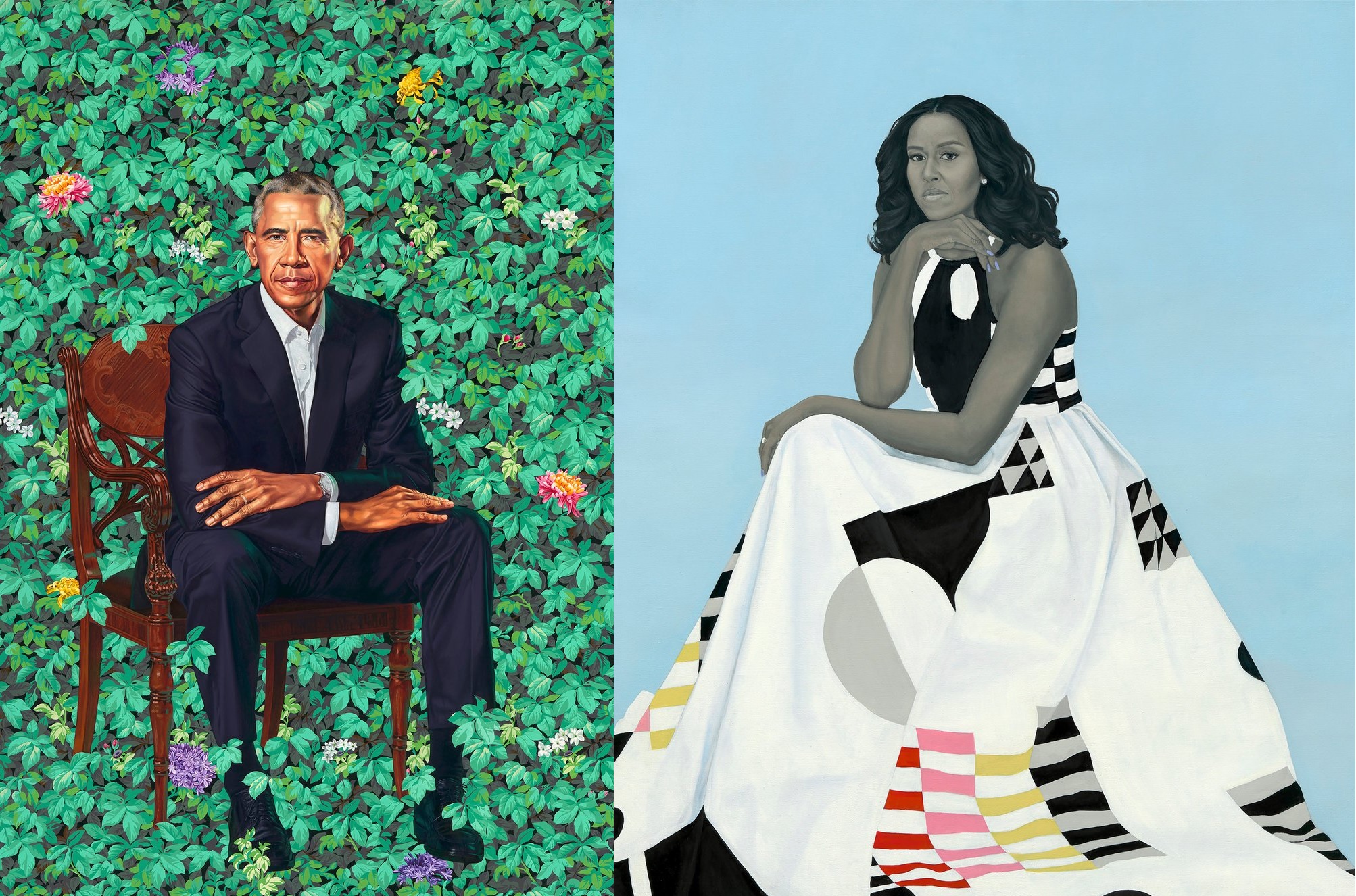 Immortalizing Obama in a vibrant garden filled with flowers each possessing sentimental value, New York-based painter Kehinde Wiley said, "The ability to be the first African-American painter to paint the first African-American president of the United States was absolutely overwhelming".
Wearing Peter Pilotto to the ceremony, Michelle Obama opted for Baltimore artist Amy Sherald whom captured the former U.S first lady's beauty in a stunning Milly gown.
Acknowledging the importance of the moment, Michelle highlighted, "I'm thinking of all the girls of colour who will come and see someone who looks like them hanging on the wall of this great American Institution". She continued, "and I know the kind of impact that will have on their lives, because I was one of those girls."
We think both artists produced fabulous work. Much like the Obama's relationship, each painting complements the other beautifully.
[Image]