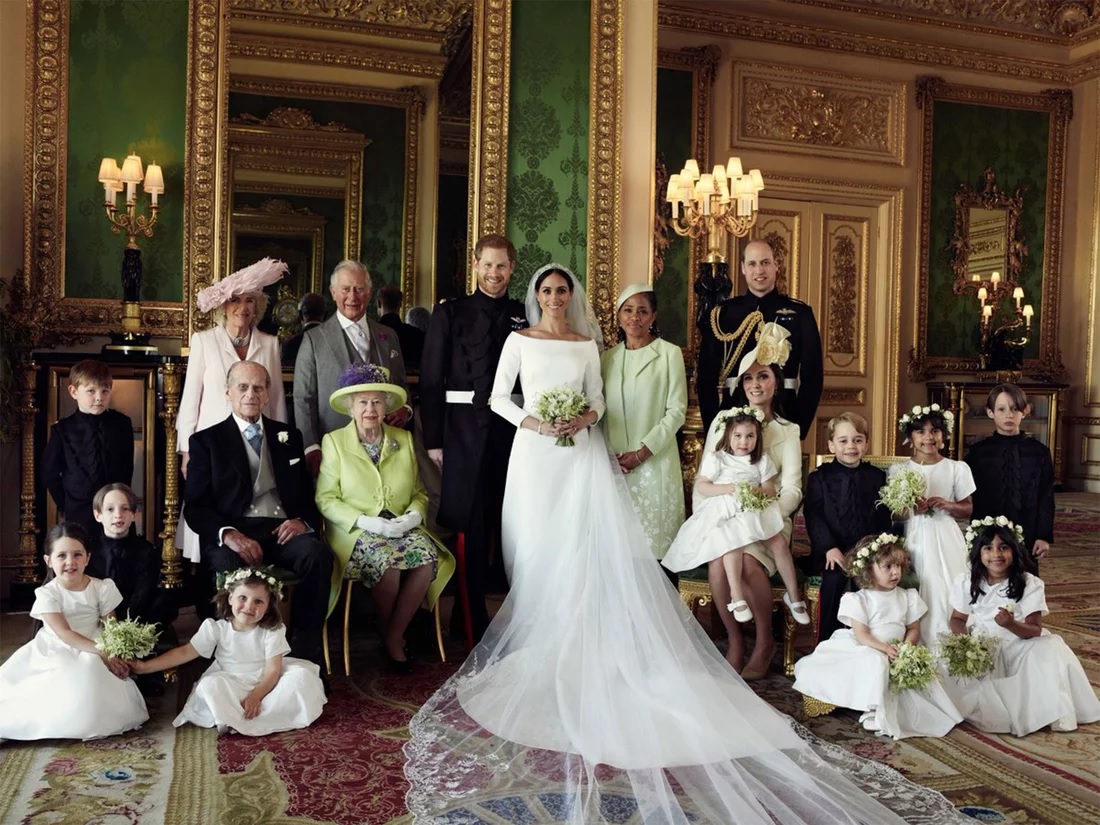 Today Kensington Palace released three official wedding portraits from Meghan and Harry's big day and they are truly lovely. The first photograph shows the royal family gathered together in the Green Drawing Room at Windsor Castle along with Meghan's mother Doria Ragland and the cute flower girls and page boys and the second features the newly weds and the flower girls and page boys with huge smiles.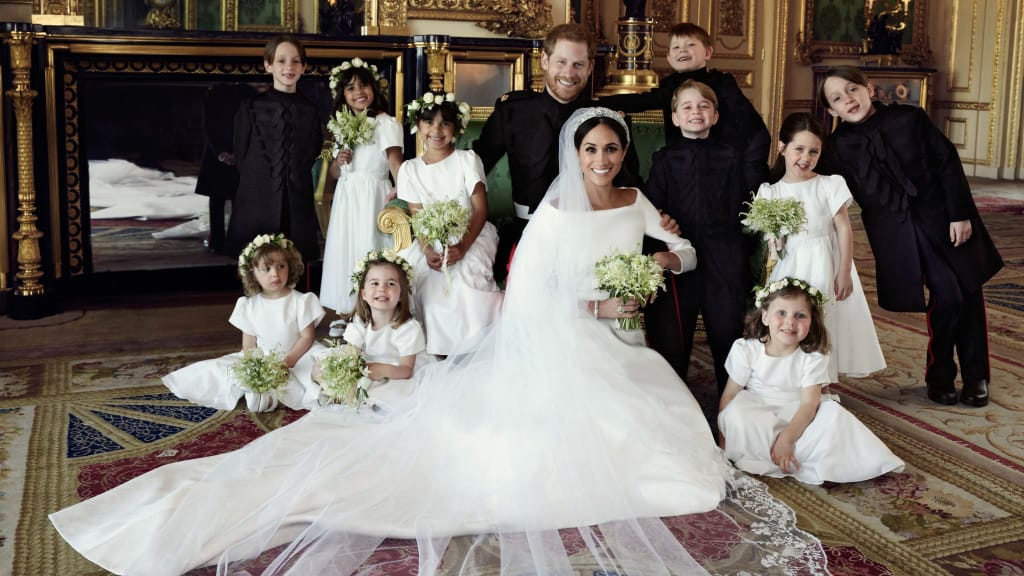 The final picture which is shot in black-and-white, captures the bride and groom in a natural pose seated on the stairs of the East Terrace at Windsor Castle.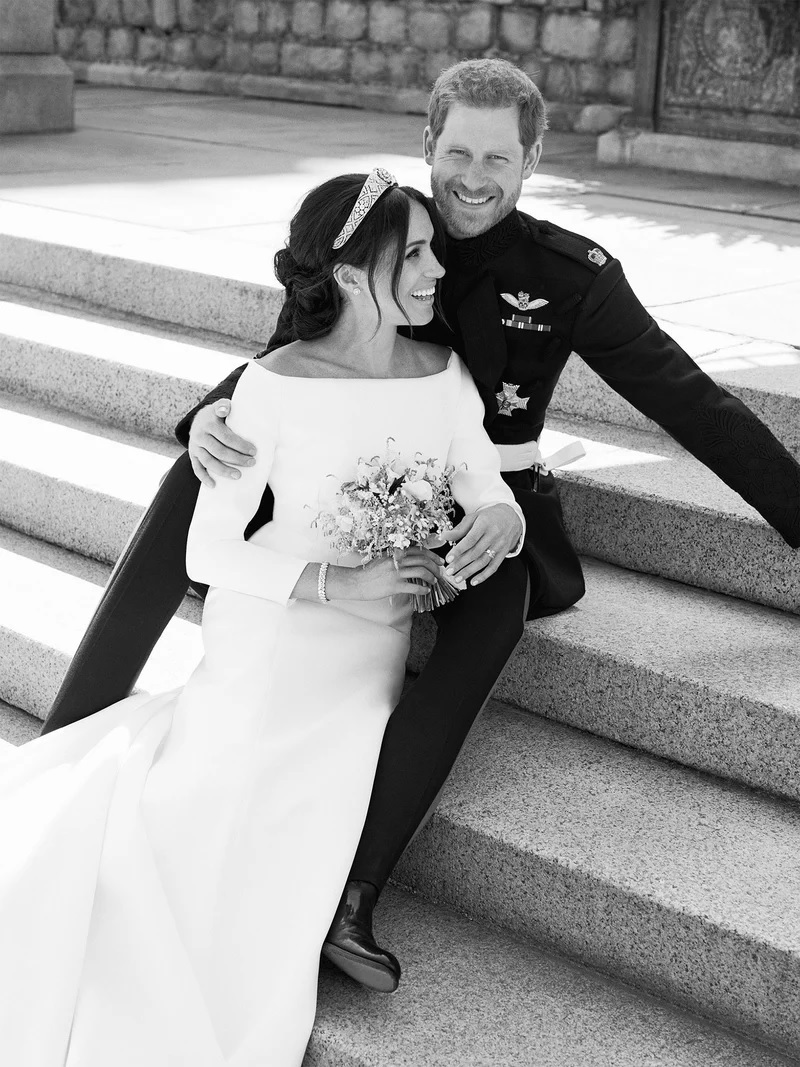 Taken by photographer Alexi Lubomirski, who was also responsible for the couple's engagement photographs, the portraits are a reflection of the wedding day itself – relaxed and intimate.
Issuing a statement along with the three images, Meghan and Harry were said to be "…lucky to have been able to share their day with all those gathered in Windsor and also all those who watched the wedding on television across the UK, Commonwealth, and around the world."
While photographer Lubomirski
stated that
, "It has been an incredible honour and privilege to document the Duke and Duchess of Sussex's inspiring journey of love, hope and family; from the engagement photos, all the way through to the official wedding and family portraits on Saturday."