Last Updated on 21st March 2020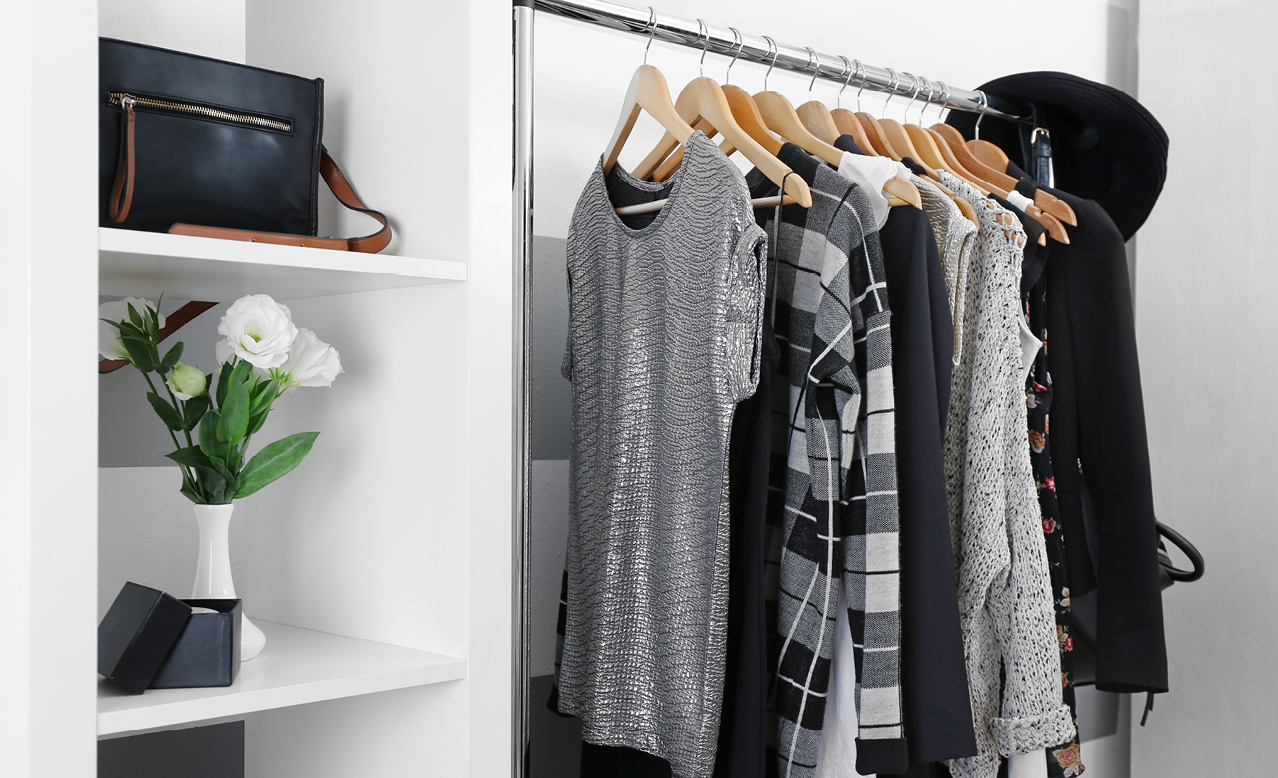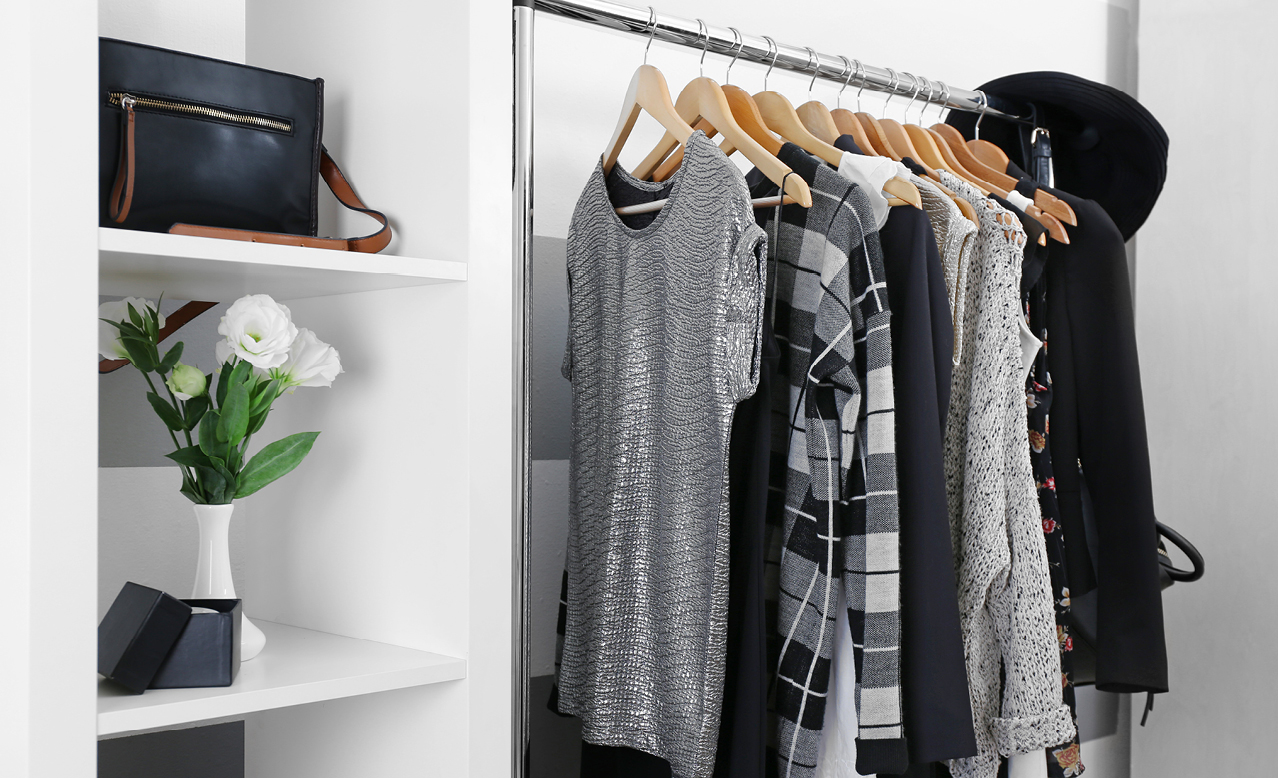 Unless you're independently wealthy, there's a good chance you don't have the funds (or the energy, for that matter) to invest in a brand-new wardrobe every time the seasons change. But luckily, it doesn't take a whole lot more than some creativity and vision to style your favorite wardrobe staples so they work year-round. Chances are you've already got a few essential items that look right at home both at a bonfire and a barbecue, so don't write off your summer faves the minute the pumpkin spice lattes roll around.
Pick Your Most Versatile Pieces
Sure, we all have those bright and fun pieces that are reserved exclusively for summer ensembles, but then we have those anytime styles that shine bright year-round. Your summer-to-fall strategy should include denim at every length (even shorts, ankle-length jeans and capris), a couple of cute button-ups, some basic tees and ample jackets.
It helps if you get in the mindset of shopping for adaptability. We're not saying that you should shop basic, but instead that you should look for patterns, colors, materials and cuts that are easy to layer and adjust to the season. If you need advice figuring out where to start with regard to versatility, consider transitioning to a capsule wardrobe rather than filling your closet with all statement pieces.
Layer Like a Boss
Rule number one of transitional style: Say yes to the vest. We mean this metaphorically of course, but seriously, a quilted monogram vest is probably not going to let you down in late summer and early fall, no matter how you style it. When the temps start to cool off, transition your favorite tees and tanks from steal-the-show statements to basic base layers to lay the foundation for multi-season style.
The same light jackets you wore boating and barbecuing do double-duty as toppers for your chic autumn looks. Having a couple of easy-to-layer staples—jean jackets, leather jackets, cargo jackets…all the jackets!—will allow you to still wear your favorite cooler weather looks without freezing to death in the nippy, fall air. We're also mega-fans of the layering tunic. It truly simplifies layered life.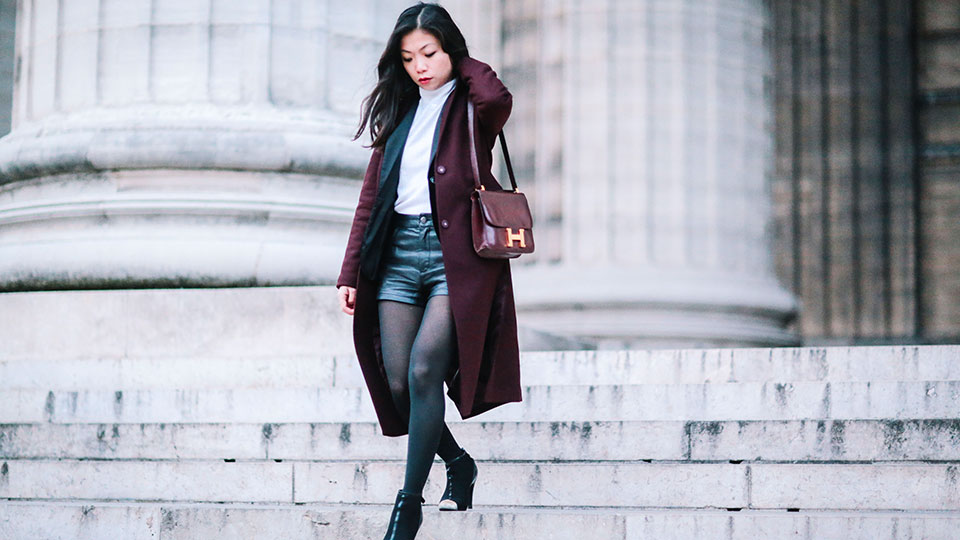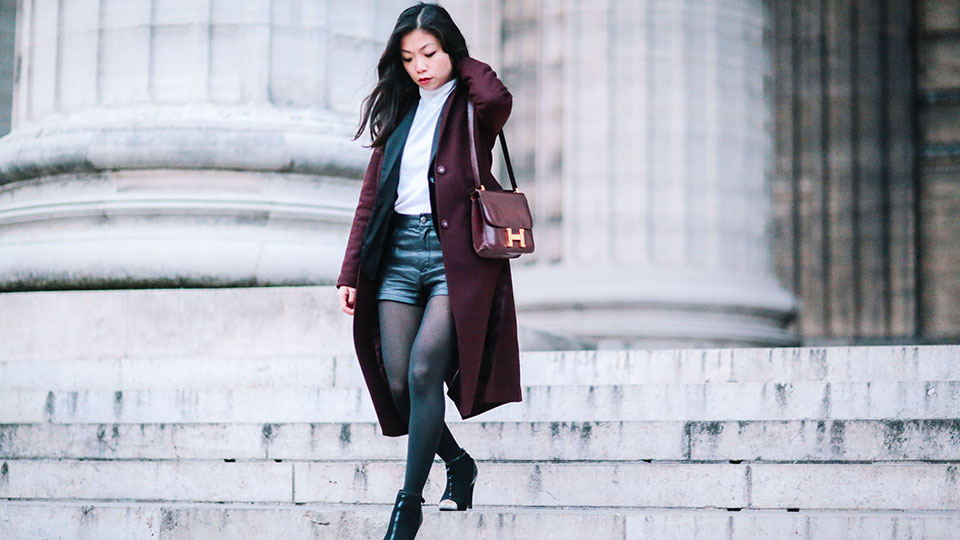 Get Creative with Shorts and Skirts
Layering shouldn't only be reserved for the top portion of your getup. With the right pair of leggings or tights, it can be a game-changer for your bottoms, too. Your favorite flattering cutoffs or tie-waist shorts need not be sent to storage on the cusp of October. Instead, they can be paired with some tights for a cool (by cool we mean warm) look that's right for fall, too.
If you find that your shorty style looks too summery, try pairing your denim shorts and tights with a long cardigan, a pair of ankle boots or a chunky scarf. You might also consider investing in a pair of sheer, skin-colored tights to wear under your longer dresses and skirts. We know that this runs the risk of looking like our moms' old-school pantyhose, but you can trend it up by picking styles with a subtle pattern.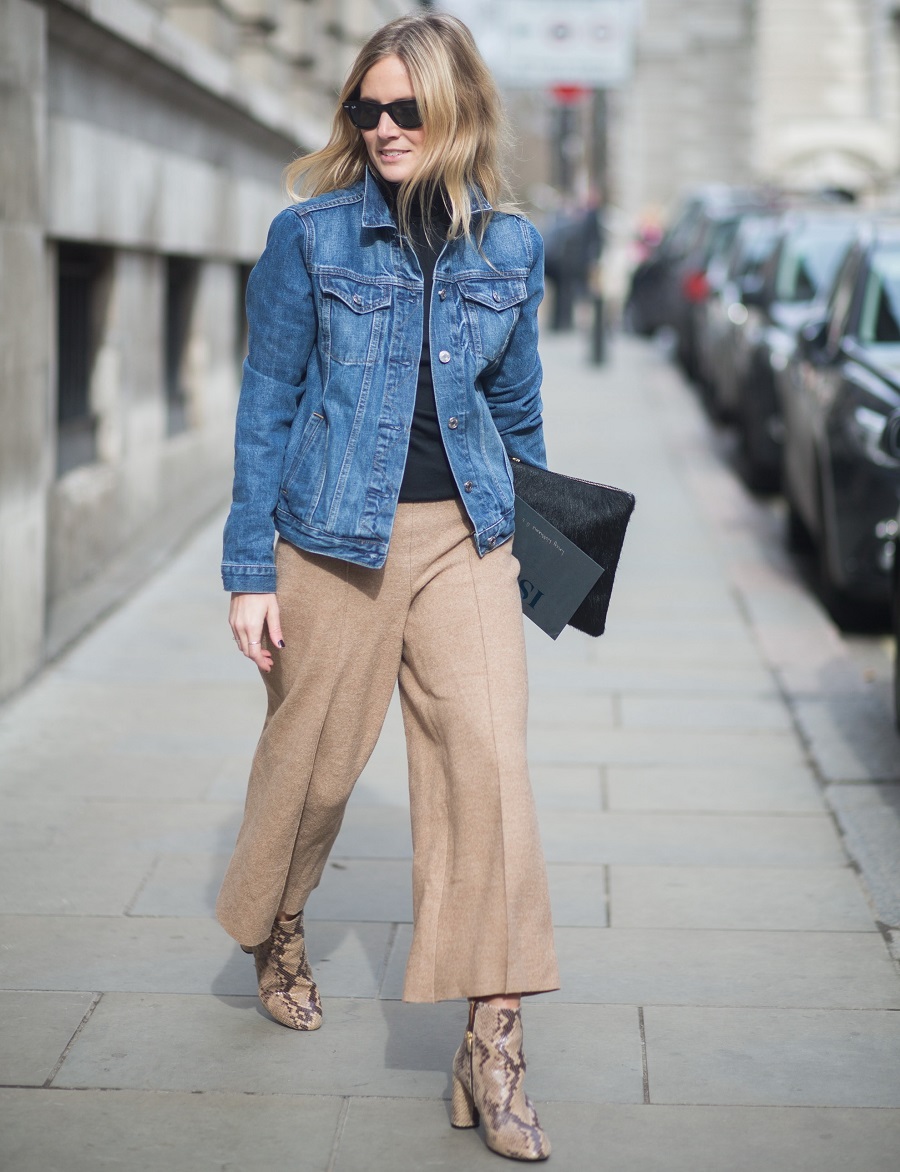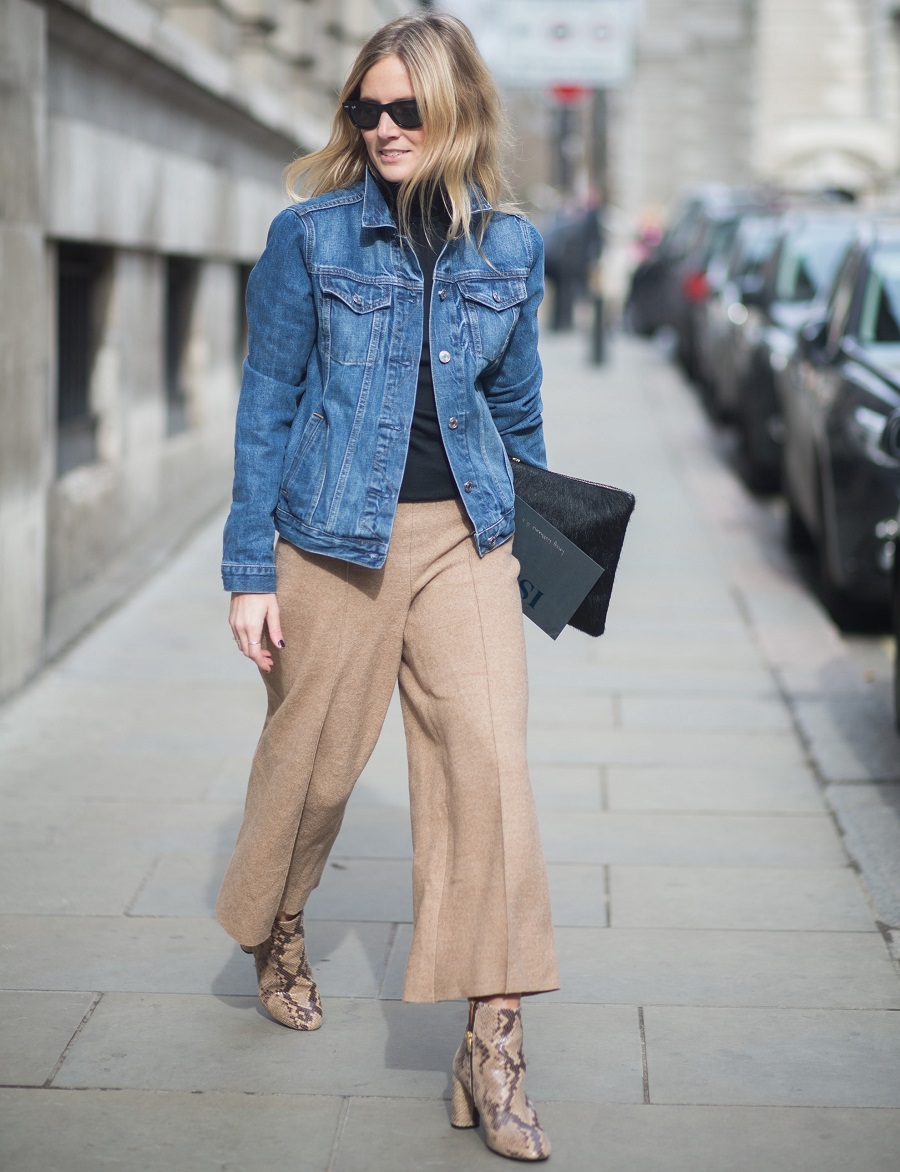 Warm Up Cool Styles
In many ways, transitioning from summer to fall comes down to being a little bit daring and a little bit crafty. At first blush, that cute sleeveless dress might look kinda weird when layered, but you'll be surprised to see how far a good turtleneck or casual base layer can go when it comes to repurposing summer styles. In short, don't be afraid to try it, even if it seems weird.
And if you have pieces that you absolutely love but that feel too summery for October and November, you can warm them up by integrating classically fall items. For example, think about pairing your fave denim jacket or vest with a chunky sweater or an oversized flannel. This also has the unique effect of giving you that effortless, cool-without-trying vibe.
Think About Materials, Not Aesthetic
One of the best things you can do to create a wardrobe that works for you is to get to know materials. Designers pick them not only for how they look, but for how they perform—maybe they keep you cool, trap in heat or wick away sweat. Certain materials are also season-specific purely due to the history of fashion design. You'd never wear a straw hat in winter or a fur felt hat in summer. The very act has caused actual riots! Never again.
But seriously, sticking to middle-ground fabrics—basically, we're talking about cotton and cotton blends—can help ensure that you're not limiting certain pieces to certain seasons. With that being said, a particularly versatile pair of wool trousers or a tweed blazer can still be styled for summer, especially if done in a light, breezy color with some sandals or strappy heels.
What if It's Still Hot Out?
We don't know if you've noticed, but it seems to stay hotter and hotter well into the fall, especially if you live in a warmer climate. Indian summer, global warming…whatever you call it, it complicates our fashion strategy without fail. A great way to celebrate the ushering in of fall without piling on the flannel is to stick to breezy, airy fabrics in traditional, fall styles—hello, cotton plaid and long-sleeved linen!
Why Creative, Adaptable Fashion Matters
Whether you're a fashion purist or a true-blue trailblazer, you can make the most out of your wardrobe by getting creative and shifting your strategy to multi-purpose pieces that don't tire in any particular season. This is an important strategy for any kind of fashionista, because it allows for the freedom to shift from fast fashion (which absolutely has its time and place) to high-quality, investment pieces that will get a lot of wear. It's also the more frugal, eco-friendly approach. And, bottom line: Finding new ways to style your best items can be enjoyable, so make it fun!