Last Updated on 16th January 2019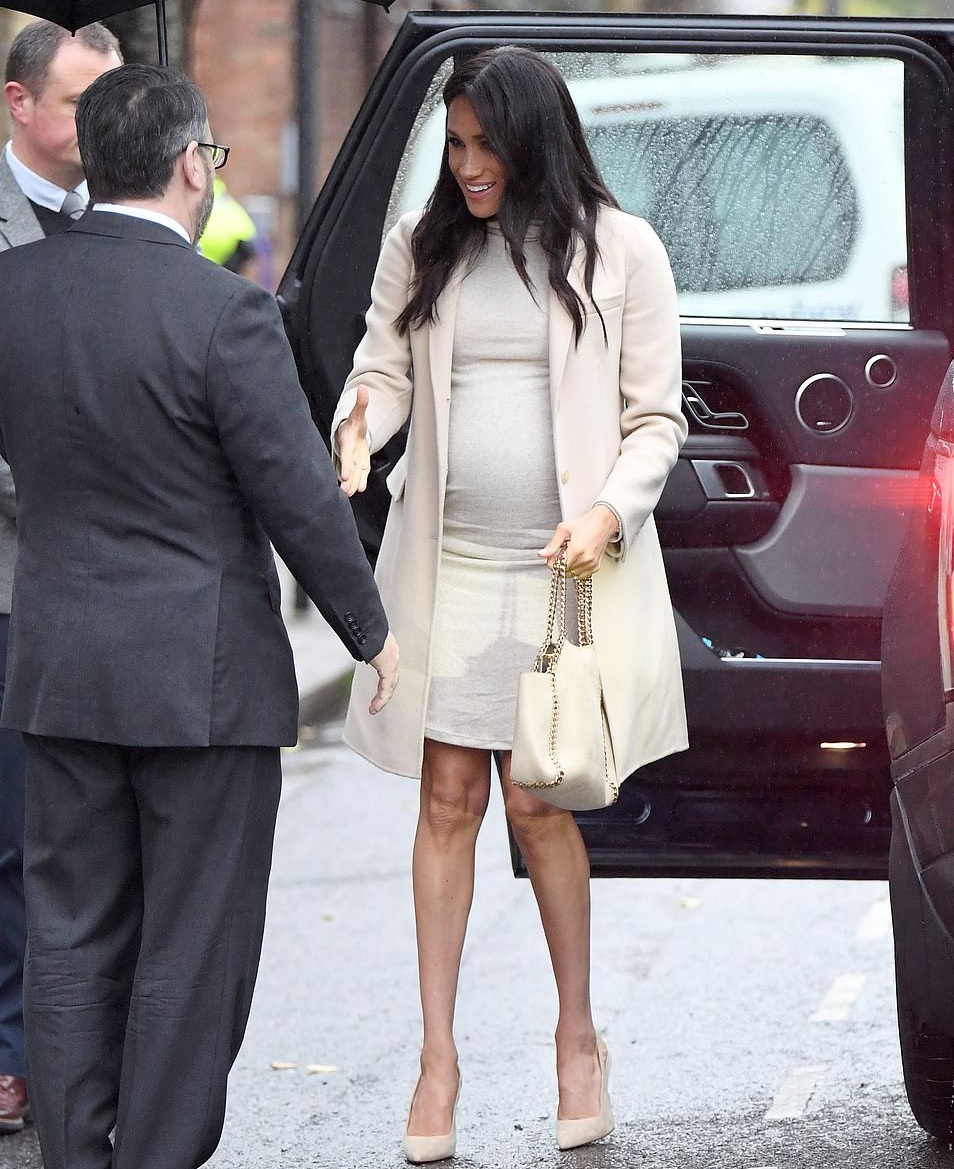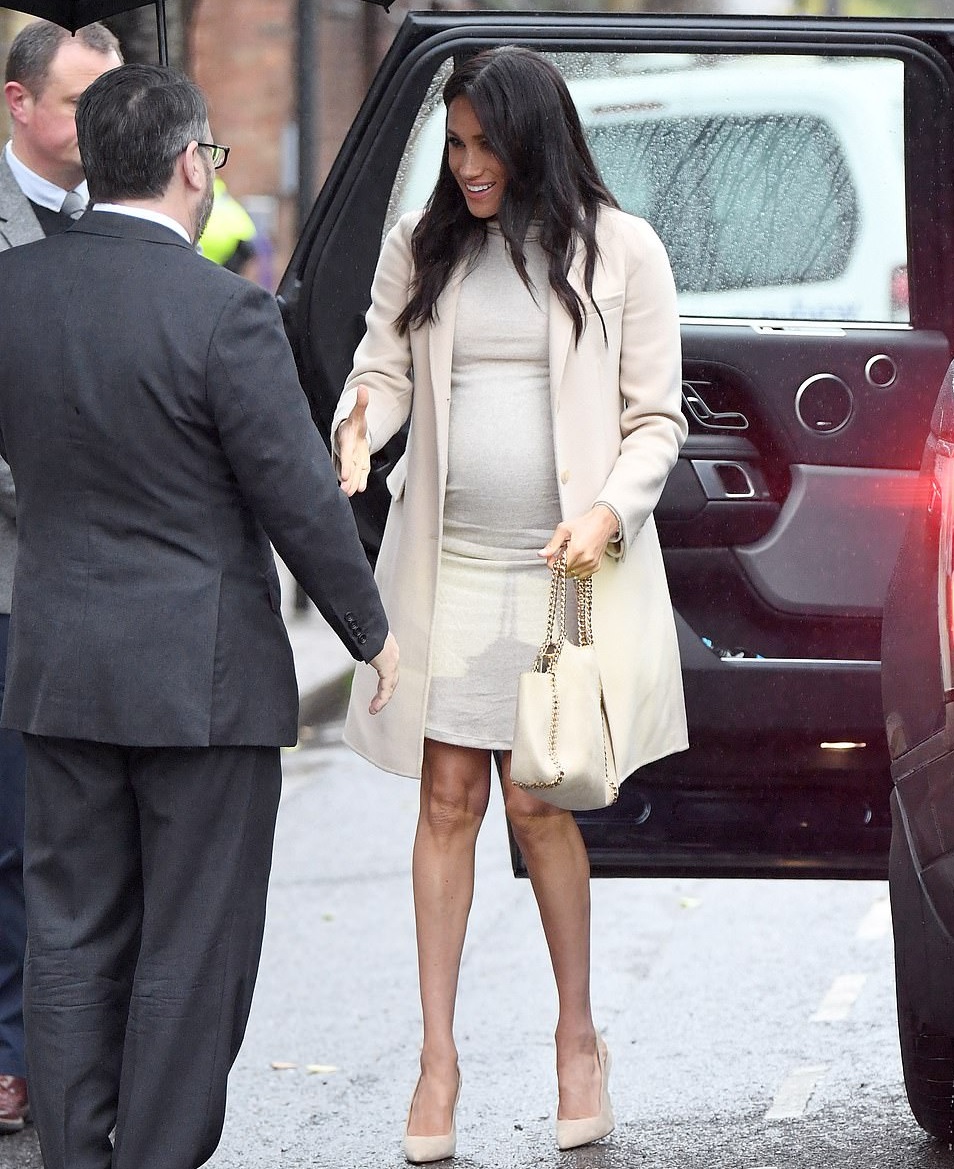 Yes, you read correctly…Today, the Duchess of Sussex paid a visit to the Mayhew Animal Welfare Charity (of which she is the royal patron) wearing a cream £24.99 maternity dress by none other than H&M. As it's a dress we can all afford, expect it to be sold out by the time you're done reading this post.
Sadly, that's where the budget fashion comes to an abrupt halt. To brave the wintry weather, Meghan opted for a beige Armani wool coat and accessorised with Manolo Blahnik slingback's and Stella McCartney's Falabella tote. We're loving the fact that she's coming out of her comfort zone with regards to colour but we're not so sure this is an appropriate outfit to wear to an animal charity? Something more comfy perhaps would have worked better.