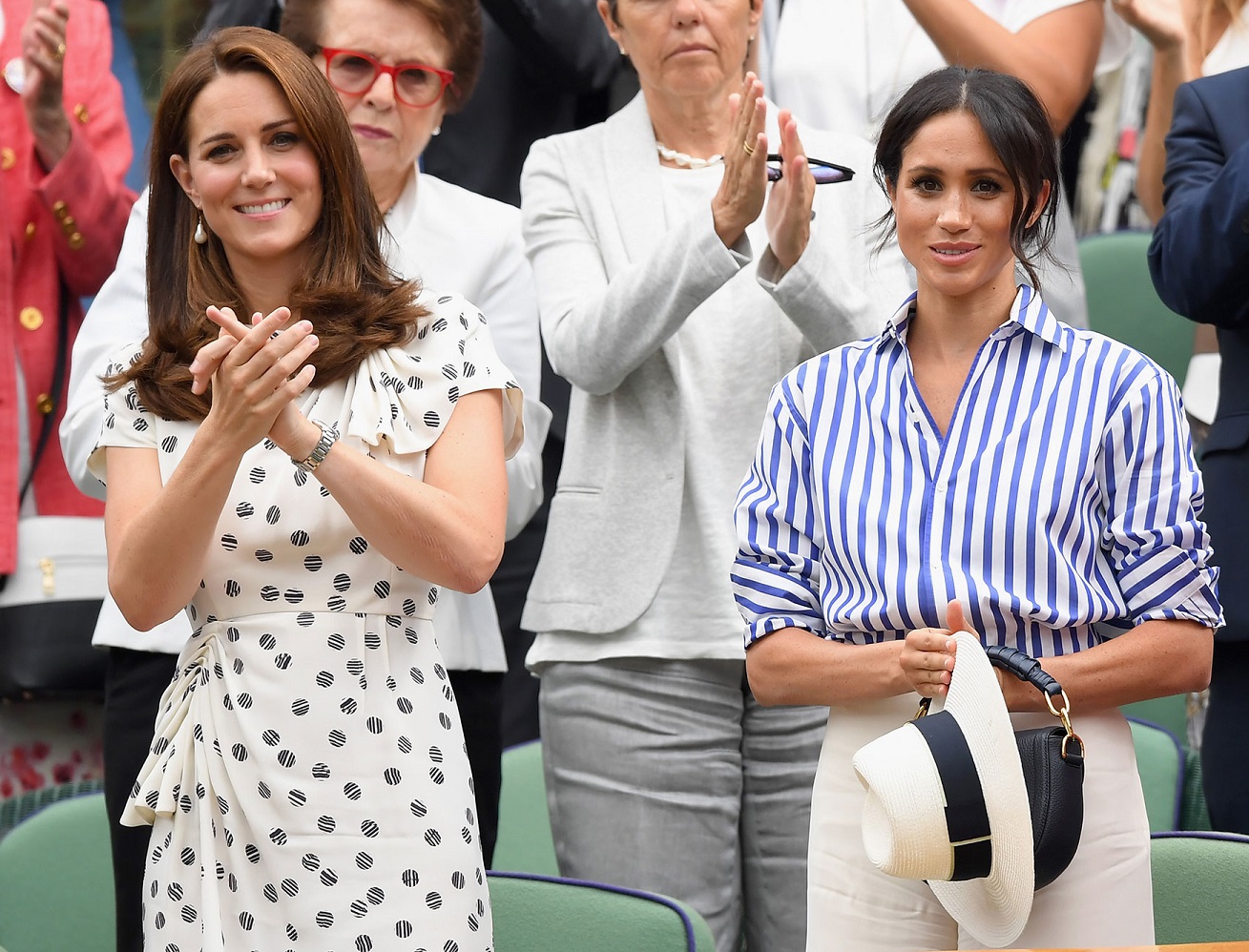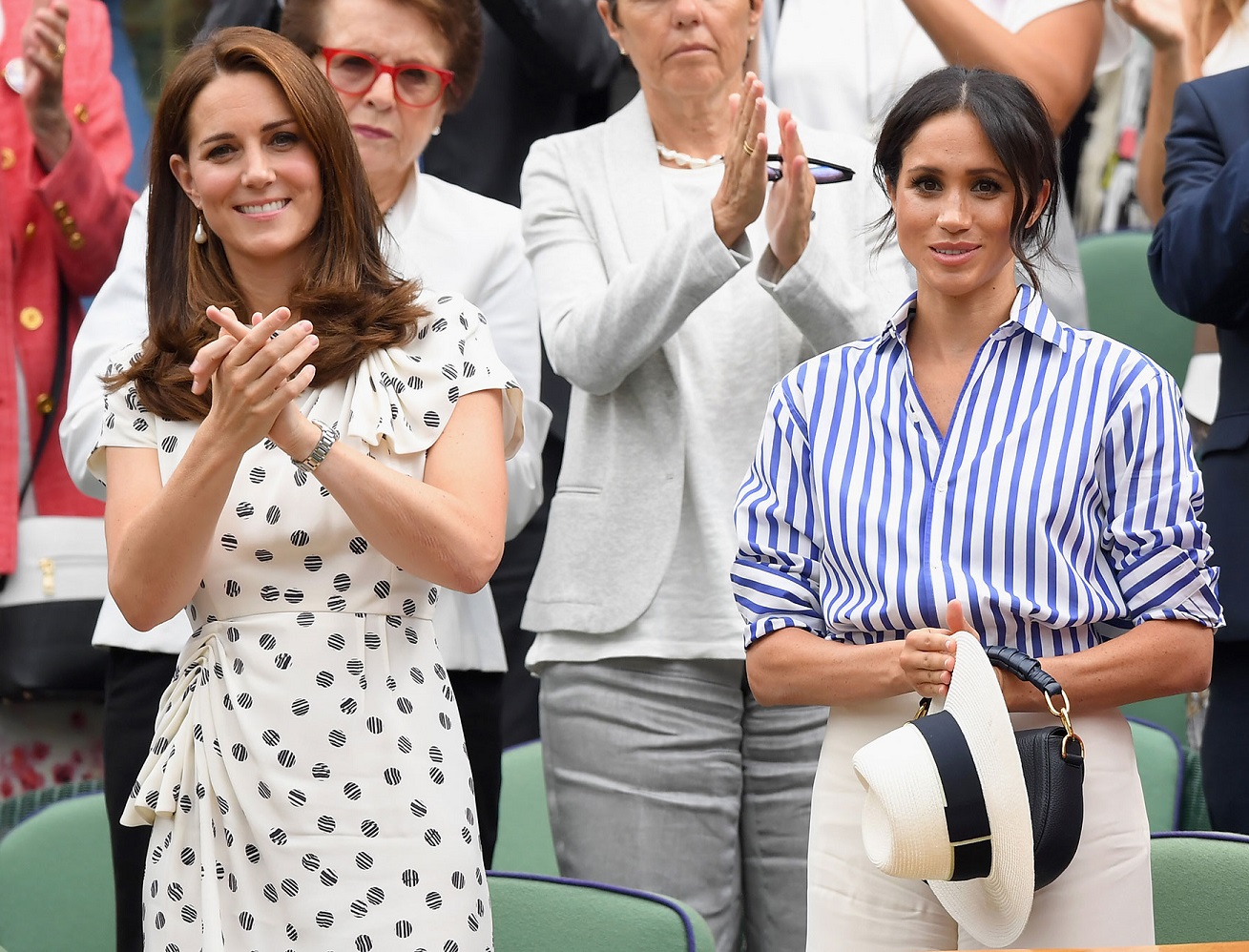 Marking their first public engagement together without their husbands, Kate Middleton and Meghan Markle took to Wimbledon to watch Serena Williams and Angelique Kerber battle it out in the ladies final and we can only assume Meghan was rooting for Serena considering they're best buds (the tennis star was a guest at the Royal Wedding).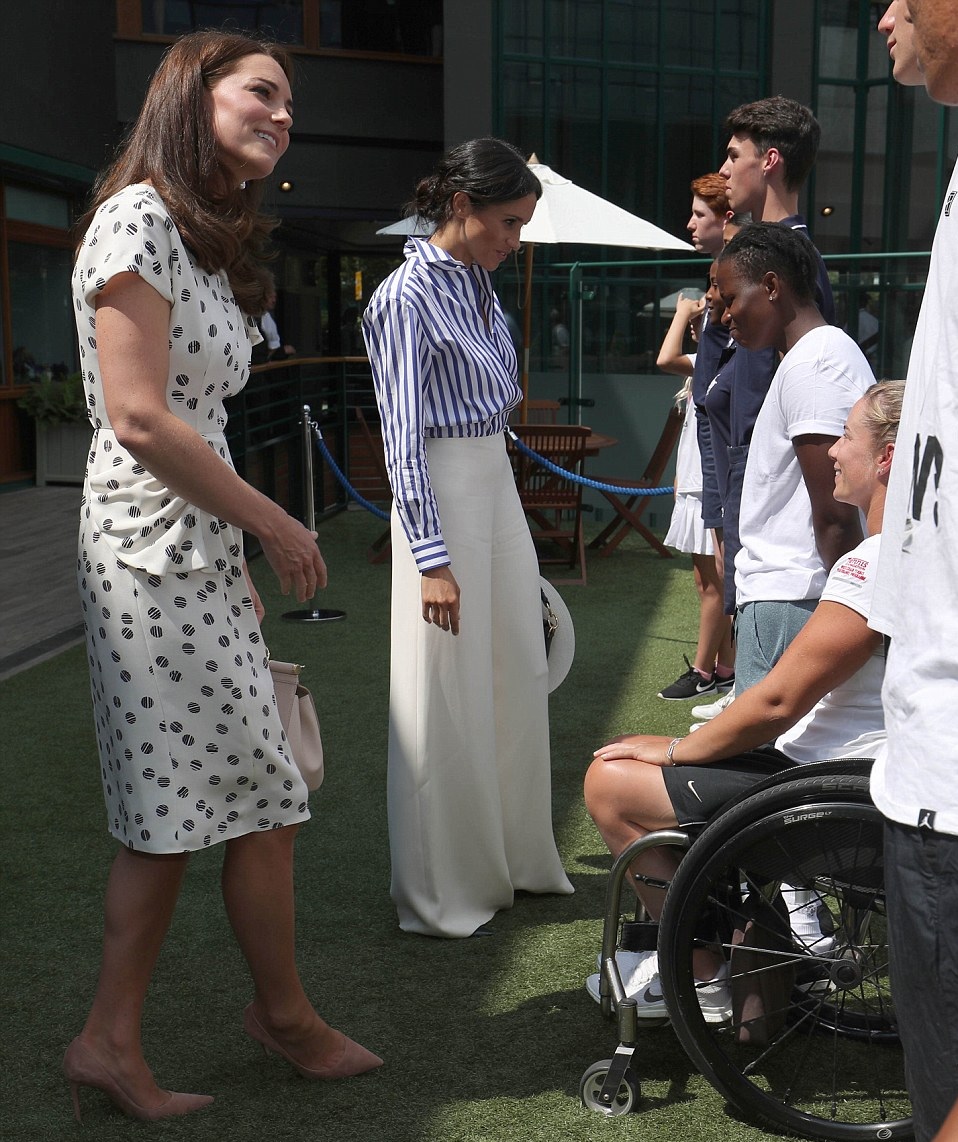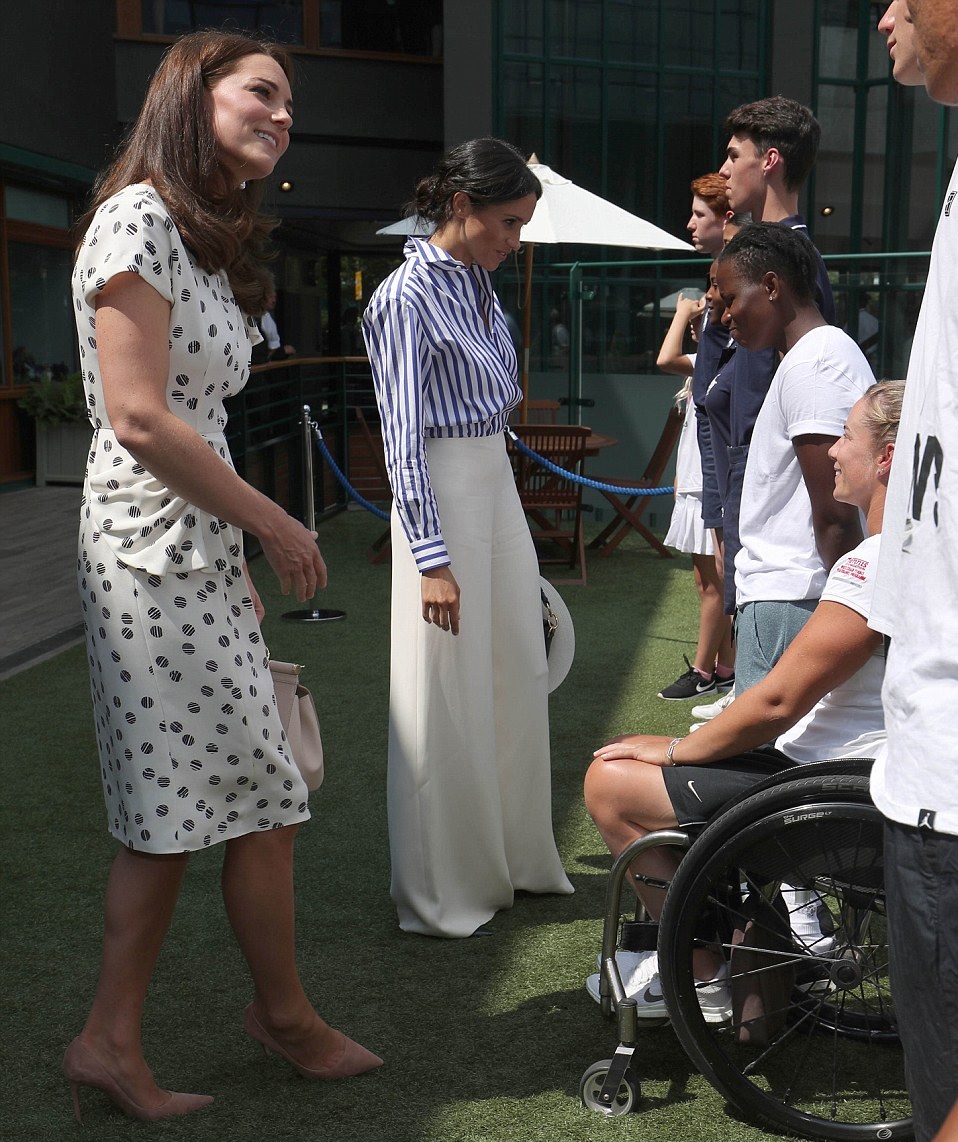 Pictured laughing and chatting away, the sisters-in-law stuck to their signature style for the occasion. Meghan opted for a Ralph Lauren striped shirt and white wide-leg trousers while Kate wore a Jenny Packham knee-length summer dress with nude heels.
Both ladies looked lovely as usual and hopefully we'll get to see the Duchesses enjoying quality time together in the near future.